Zoom Panel Call confirmed to support clubs with preparing for the reopening of clubhouses
Posted on 08/07/2020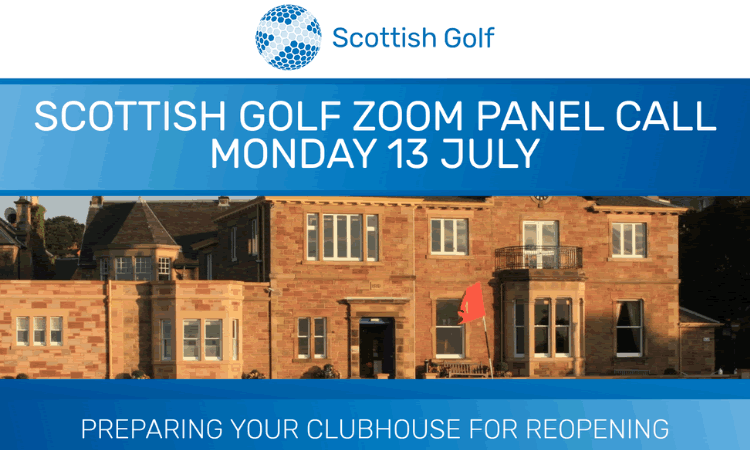 In anticipation of the wider re-opening of indoor hospitality venues, we have teamed up with our partners at sportscotland to deliver our next Zoom Panel Call which will look to assist clubs in preparing their clubhouses for reopening. Hosted by Scottish Golf's Club Business Manager, Iain Evans, the call will take place on Monday 13 July at 7.30pm.
On the call, Graham Finnie and Andrew Kelly from sportscotland's Facilities Team will run through a 15-minute presentation and then open the floor to a 15-minute question and answer session.
To register your place for next week's Zoom Panel Call, simply click here and fill in your details. Please note that registration for this session will close at 12-noon on Monday with details of how to access the Call issued shortly after this deadline.
Scottish Golf has also prepared a readiness guide to assist you with preparing your clubhouse for reopening. The document is prepared based on the latest information we currently have. As with all Scottish Golf advice, this could be subject to further change or additional measures that will require implementation.
A reminder, you can book your place for Monday's Zoom Panel Call on preparing clubhouses for reopening here. For those who are unable to attend, the Call will be recorded and uploaded on the Scottish Golf website for all to access.