Zoom Panel Call confirmed to support Clubs in Marketing
Posted on 05/06/2020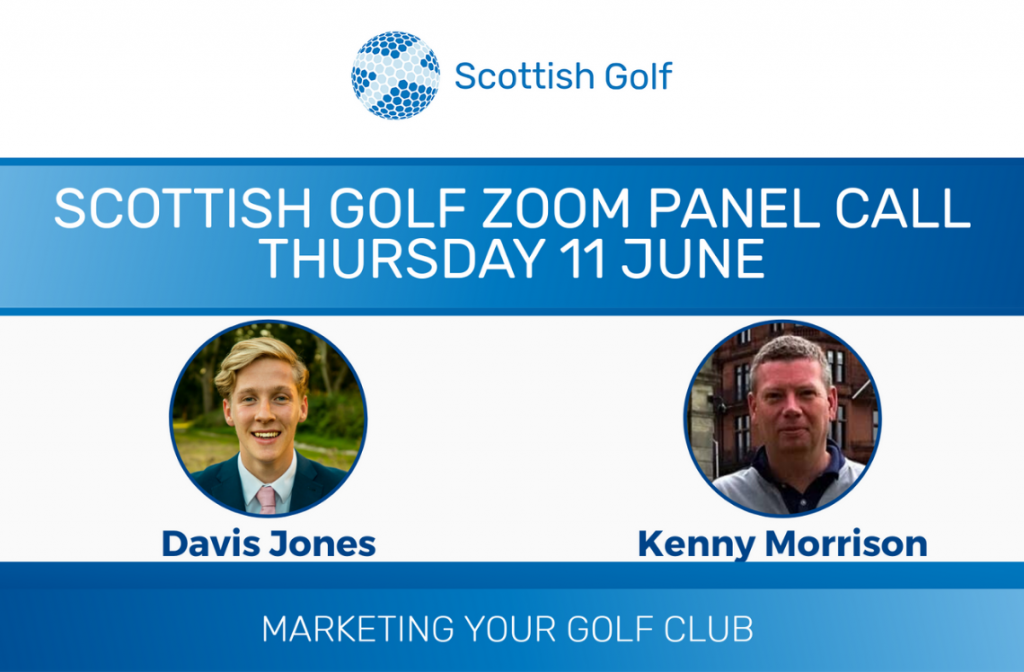 With golfers up and down the country enjoying the opportunity to get back out on the course following the Scottish Government's easing of restrictions, Scottish Golf remains committed to providing our affiliated golf clubs with opportunities to learn and share best practice through our regular Zoom Panel Calls.
In recent days, many golf clubs from across our community have been in touch to make us aware of an increased demand for golf club memberships. We recognise that it has been a challenging time for many of our affiliated golf clubs and like with many challenges, there are also opportunities for golf clubs as the game makes its gradual return.
To ensure that golf clubs are equipped to benefit from this increase in demand, our next Zoom Panel Call, hosted by Scottish Golf's Club Business Manager, Iain Evans, will focus on Golf Club Membership Marketing. On the call, which will take place at 10.30am on Thursday 11 June, Iain will welcome panellists Davis Jones from Davis Jones Consulting and Kenny Morrison, Managing Secretary at Paisley Golf Club.
As with all of our online Zoom Panel Calls, registration is free and you can book your place on this week's call here. Registration for this call will close at 12 noon on Wednesday 10 June.
Meet this week's Panel:
Davis Jones, The Golf Club Membership Marketer at Davis Jones Consulting
A passionate golfer himself, Davis has expertise in growing participation in the game of golf by supporting clubs all over the world to acquire new members.
Having recently worked with a number of Scottish golf clubs, Davis is a specialist in golf digital marketing and social media and will join the upcoming Zoom Panel Call to discuss a variety of different tips of the marketing trade that clubs may find useful in capitalising on the current boom for golf club membership.
Kenny Morrison, CMDip, Managing Secretary at Paisley Golf Club
Kenny is the current Managing Secretary at Paisley Golf Club and has been working in golf management for over 15 years after working for Bank of Scotland.
With a Diploma in Golf Management from CMAE, Kenny is also a member of the SGCMA Board with a remit to focus on education. Kenny will share his experience as a Club Manager and using social media as a tool for membership marketing.
Scottish Golf's Zoom Panel Calls are free-to-attend. To sign up for this week's session, please click here. Registration for this call will close at 12 noon on Wednesday 10 June.