Win a Round on Us Courtesy of Budweiser
Posted on 05/08/2020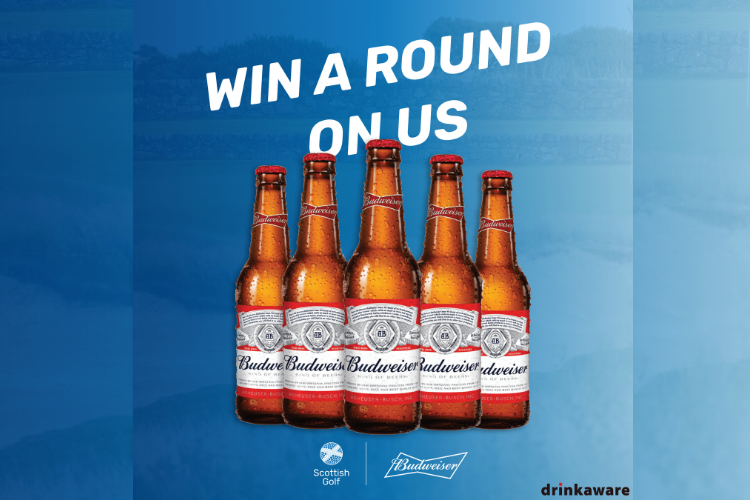 To celebrate the launch of our new partnership with Budweiser Brewing Group UK&I, Scottish Golf has teamed up with the world's largest brewer, Anheuser-Busch InBev, to provide golfers across Scotland with a chance to win a round on us!
Budweiser Brewing Group will provide our affiliated golf clubs with the opportunity to benefit from the brewery's entire, unrivalled range of beers and ciders from across the globe, including the new Corona draught.
The partnership also recognises the challenges golf clubs face with customers who drive to and from the club. Part of the non-alcoholic range, Becks Blue is the No.1 alcohol free beer in the UK Market. Larger than its three nearest competitors combined, Beck's Blue alongside Budweiser's other non-alcoholic beers will allow affiliated golf clubs to tap into one of the biggest trends, helping drive sales and provide golfers with a valuable alternative.
The first of our six fortnightly competitions will offer golfers the chance to win a case of Budweiser!
To be in with a chance of winning a round on us, simply click the link below and follow the instructions.
Please note that entrants must be aged 18 or over and reside in the UK. For full terms and conditions, please click here.