---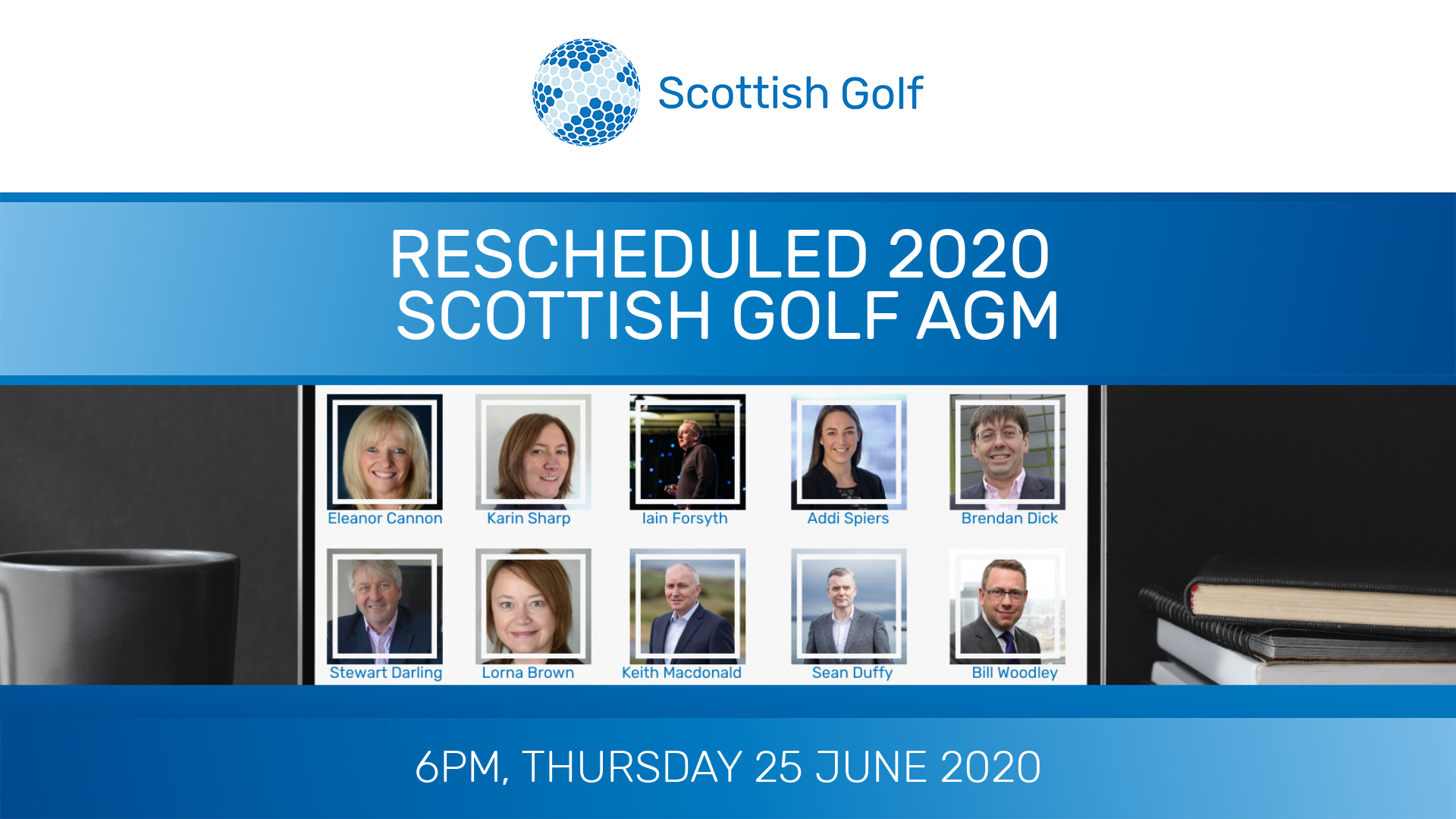 ---
Earlier in the year, due to the situation with Covid-19, the decision was taken to postpone the 2020 Scottish Golf Annual General Meeting (AGM) previously scheduled for Sunday 15th March 2020.
The 2020 AGM has been rescheduled for 6.00pm on Thursday 25th June 2020 and will take place via video and audio conference call only. The schedule of the event will be a short Q&A session followed by the formal AGM itself. As is customary, the AGM will be hosted by our Chair, Eleanor Cannon, who will be supported by The Board of Directors and Executive Team.
Attendance will be limited to one representative per affiliated voting member Club and two per Area and County. We require all attendees to register in advance and you can do so here. Online registration will close at 12.30pm on Tuesday 23rd June 2020 and attendees will be issued with joining details by 5pm the following day. 
The formal papers for the AGM can be viewed below and the 2019 Annual Review can be accessed here. Please note, all formal papers remain unchanged, other than dates, from the originally scheduled AGM, issued to clubs on 20th February 2020.
Thank you for your ongoing support and should you have any queries regarding this AGM then please do get in touch.