Upcoming Visitor Marketing Zoom Panel Call Confirmed
Posted on 19/08/2020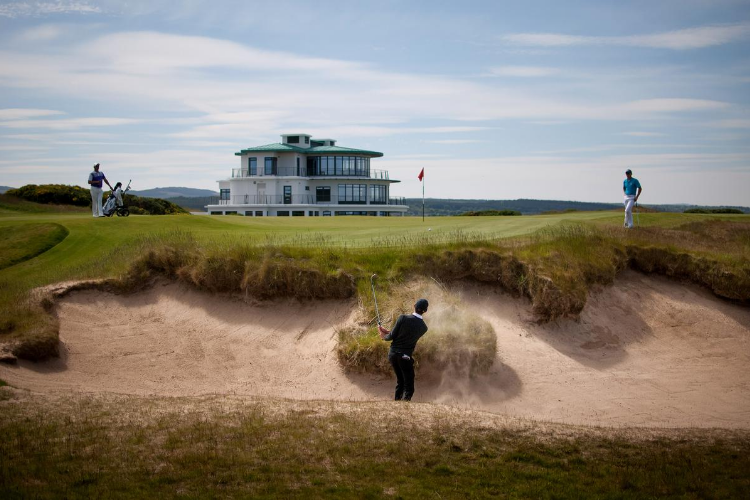 Scottish Golf are pleased to confirm details of our next Zoom Panel Call on Thursday 3 September at 3pm, this time focussing on visitor marketing.
The call will last approximately 30 minutes and will provide an opportunity for clubs across Scotland to hear from and pose questions to a panel of visitor tourism experts.
With a focus on generating revenue key for all clubs following a period of lockdown, our panel of experts will share their knowledge and expertise around how clubs can capitalise on visitor income.
On the call, Liam Barn from Fife Golf, Allan Minto from Golf Perthshire, Jane Taylor from Carnoustie Country and David Connor from VisitScotland will provide an insight into how golf clubs can generate increased revenue by driving domestic tourism to their club.
Registration for this upcoming Zoom Panel Call is available here and will close at 5pm on Wednesday 2 September.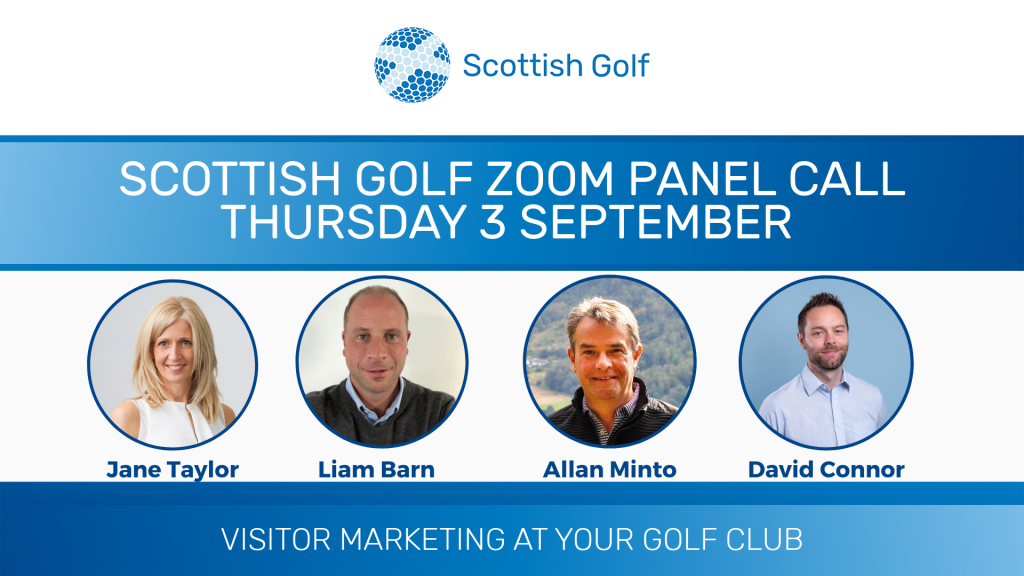 Meet this week's panel:
Liam Barn, Fife Golf
A former PGA professional who has 25 years' experience in the golf industry, Liam has provided strategic marketing and sponsorship services to a variety of clients including FTSE 30 companies, multi course owners, destination marketing organisations and golf technology providers.
He is currently Managing Director of golf agency platform77 and has project managed the Fife Golf Partnership for the past 8 years. The role at Fife Golf sees him promoting the destination and developing opportunities for golf related businesses in the region through initiatives and campaigns that engage directly with the golfer and via 3rd parties, including media and tour operators.
He lives in Perth with wife Ruth and children, Elise and Innes. He is a member at Crieff and Craigie Hill.
Allan Minto, Golf Perthshire
Allan is an experienced tourism consultant specialising in golf. Over a career spanning 43 years in both golf and tourism, Allan has developed an extensive knowledge in the business and opportunities for these sectors.
Following an early career as a golf club professional, and 11 years working with the tourist board, Allan launched his golf consultancy service in 2002 focussing on business development for the golf industry.
For the past 18 years, he has primarily managed projects to create and develop golf tourism destinations, firstly in East Lothian and more recently Perthshire, embracing the wider tourism sector to expand the product offering to entice more visitors to the region and to encourage longer stays.
Allan has worked with a wide variety of golf clubs, from small 9-holers to Championship courses rated within the world's top 100, and the appeal of these to different markets. His work has supported major golf events, such as the 2002 and 2013 Open Championships, the 2014 Ryder Cup and 2019 Solheim Cup, in marketing and media campaigns that maximise exposure for the region.
Jane Taylor, Carnoustie Country
Jane has worked in the golf industry for almost 25 years. For the past 10 years she has been employed within the Economic Development Team at Angus Council as Sector Officer (Golf) leading on the development and delivery of the Carnoustie Country golf destination campaign and providing business support for the golf tourism Sector. Prior to that Jane worked as Golf Operations Manager at Strathmore Golf Centre. She is passionate about providing customers with memorable golfing experiences.
David Connor, Visit Scotland
David is VisitScotland's Golf PR Manager where he leads VisitScotland's golf PR & Marketing activity, promoting the country's golf tourism offering and activating the world-class portfolio of events including the likes of The Open, The Solheim Cup and Aberdeen Standard Investments Men's and Ladies Scottish Opens.