Top Scots Head South For Home Internationals
Posted on 02/08/2021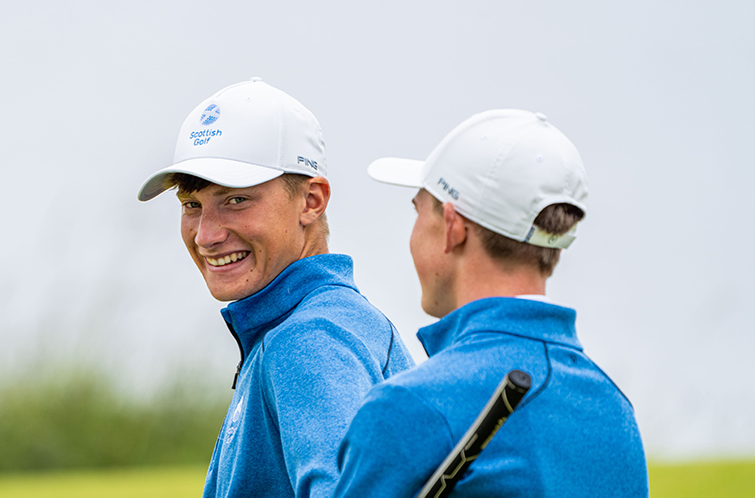 Twenty-nine of Scotland's finest amateur golfers head south to Lincolnshire this week to represent their country in the Home Internationals at Woodhall Spa.
The Women's, Junior and Seniors' Home Internationals are all being played at the home of England Golf on 4-6 August, with only the Men's event being scheduled for later in the year.
Women's Home Internationals
The Women's team travel to Woodhall Spa in a confident mood after reaching the semi-finals of the European Women's Team Championship at Royal Co. Down before losing to eventual champions England in a closely-contested match.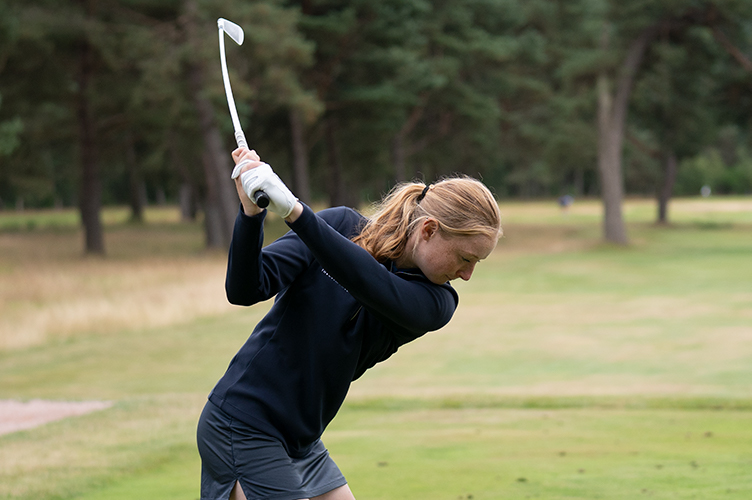 The Home Internationals team is headed by Women's Amateur champion Louise Duncan (West Kilbride, above) and Scottish Women's champion Chloe Goadby (St Regulus) together with Hannah Darling (Broomieknowe), Hazel MacGarvie (Royal Troon), Lorna McClymont (Milngavie) and Shannon McWilliam (Aboyne) who all represented their country in Northern Ireland. Tara Mactaggart (Minto) is added for the matches against England, Ireland and Wales.
This year's Women's Home International will be played using the traditional format with three foursomes matches played in the morning before the final outcome of each match is decided with six singles.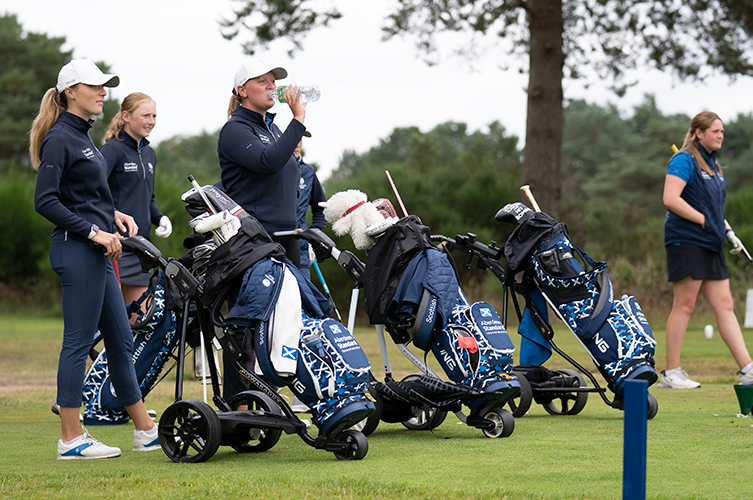 All seven members of the Women's team took part in a PING Home International Training Day at Ladybank Golf Club last Friday where they were joined by members of the Boys' and Girls' squads.
"It's exciting," said Duncan. "The Home Internationals only come round once a year and it's a great honour to be picked for your country. I can't wait to get going. The prospect of doing well really excites me. It's very special."
"It's great," agreed Darling. "There's obviously a lot of pride involved playing for your country. It's always one of the best weeks of the year and it's great to come here to Ladybank to prepare with the other squads."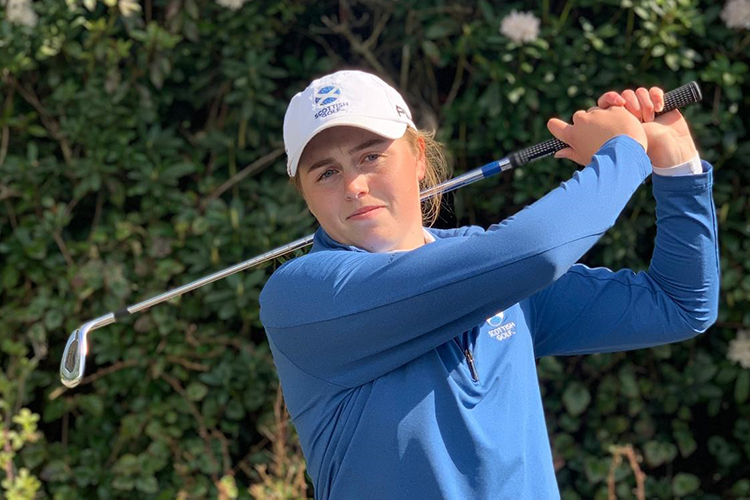 Boy's & Girl's Home Internationals
Due to Covid restrictions this year's Boys' and Girls' matches have been combined with eight boys and six girls coming together to play for one trophy.
Each match comprises seven foursomes and 14 singles with the boys playing against the boys and the girls competing against the girls from the other three nations.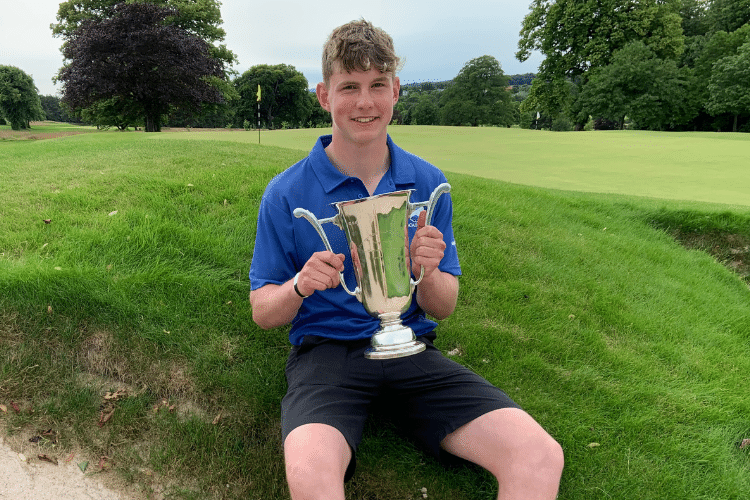 The eight boys selected for this combined match are new Scottish Boys' Champion Archie Finnie of Royal Burgess (above) and his club-mate Cameron Adam, Blairgowrie brothers Connor & Gregor Graham (below), Daniel Bullen (Auchterarder), Ross Laird (Glenbervie), Ruben Lindsay (Turnberry) and Calum Scott (Nairn). Finnie, Connor Graham, Laird and Bullen all make their Home International debuts.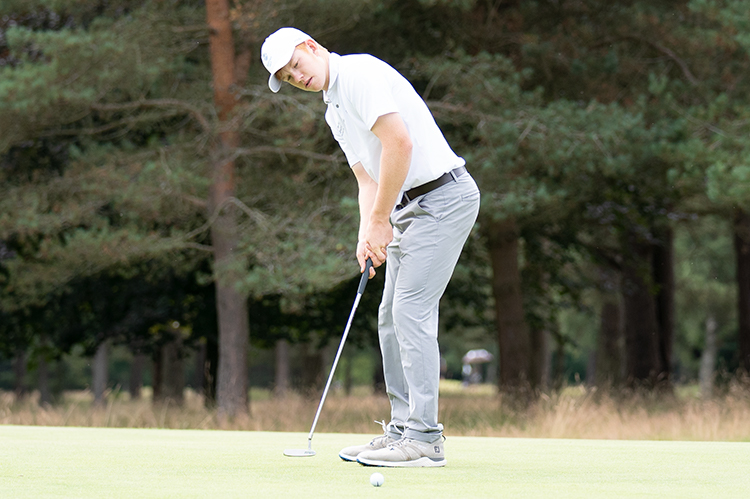 Connor Graham, Scott and Laird all missed the training session at Ladybank last week because they reached the latter stages of the Scottish Amateur Championship at Murcar Links and Portlethen.
The girls picked for the inaugural mixed match are led by Carmen Griffiths (Aboyne, below) who won the recent Scottish Girls' Championship at Strathaven. Also representing their country are Grace Crawford (North Berwick), Megan Docherty (Bishopbriggs), Rachel Foster (Prestwick St Nicholas), Robyn Fowlie (Forfar) and Katie Graham (Hamilton). Docherty, Graham and Fowlie are all Home Internationals debutants.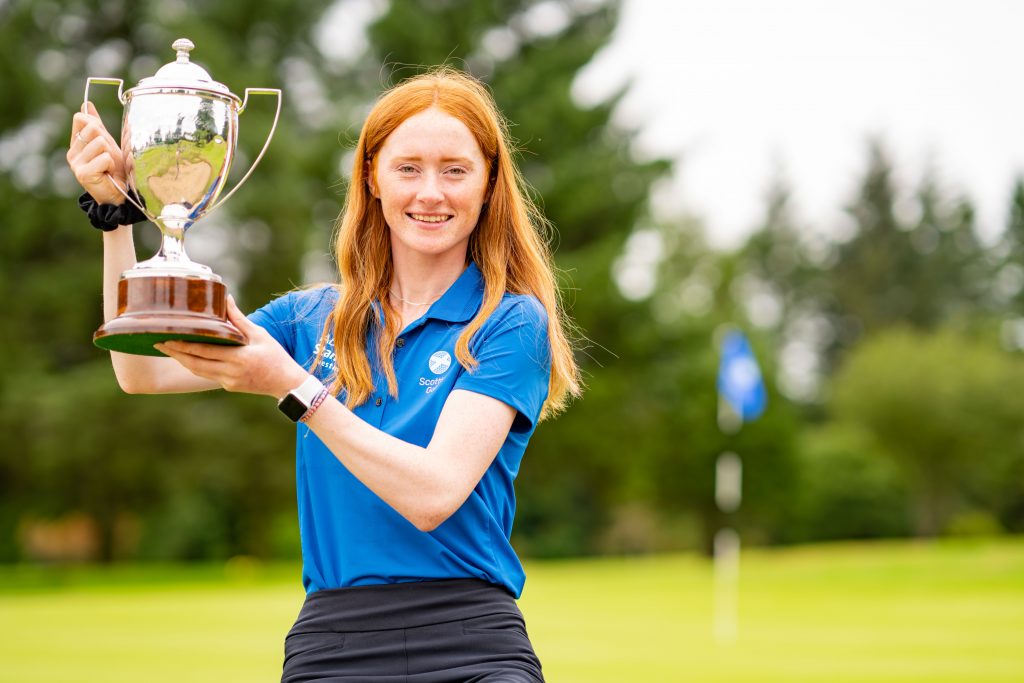 "It's a huge honour to be representing Scotland next week," said Finnie, who beat Laird in the final of the recent Scottish Boys' Championship at Bruntsfield Links. "At the start of the season I probably wasn't on the radar as far as being selected for the team but the good week at the Scottish Boys got me here and I'm delighted. I'm really looking forward to it."
"This is my third Home Internationals and also my last junior event so it's going to be very special," said Griffiths. "The Home Internationals are always a great event. It's a long week but playing alongside some of my best friends is always fun.
"This year, due to Covid, we're combined with the boys which will be interesting," she added. "I don't know how it's going to pan out, I don't think anyone knows, to be honest, but hopefully we can get lots of points on the board for Scotland."
Senior Men's & Women's Home Internationals
The men's and women's Seniors matches have also been combined and will be contested with four foursomes in the morning and eight singles after lunch. That means the Seniors match is the same as the Junior match in that all players will play in every foursomes and singles series.
The four senior men representing Scotland are playing captain Ronnie Clark (Erskine), Paul Moultrie (Royal Troon), Derek Paton (Dunnikier Park) and Stewart Henderson (Hamilton) who makes his Home Internationals debut, having previously represented Scotland at the 2019 European Seniors' Team Championship.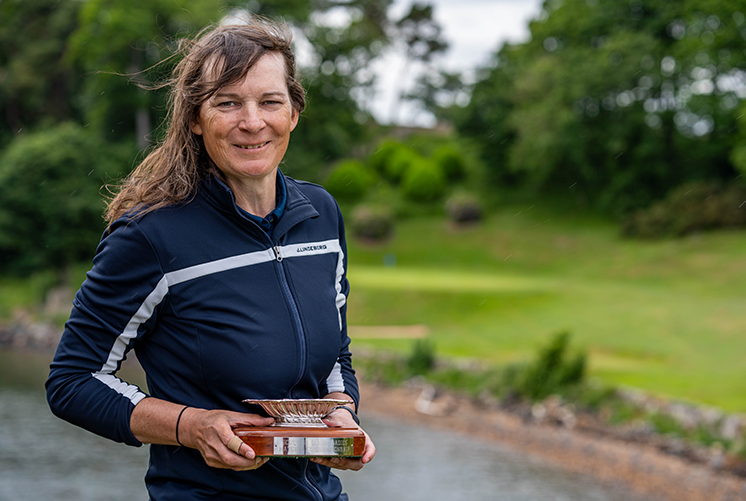 Fiona De Vries is the non-playing captain on the senior women's team which comprises Senior Women's champion Karen Ferguson-Snedden (Mortonhall above), fellow Home International debutant Karen Marshall (Baberton), Gillian Kyle (East Refrewshire) and Elaine Moffat (St Regulus).
We wish all our teams the best of luck for the week and you can follow their progress in the news sections of the Scottish Golf website and app.