The Xact Group provide over 100 clubs with advice in HR, Employment Law and Health and Safety on latest Zoom Panel Call
Posted on 07/05/2020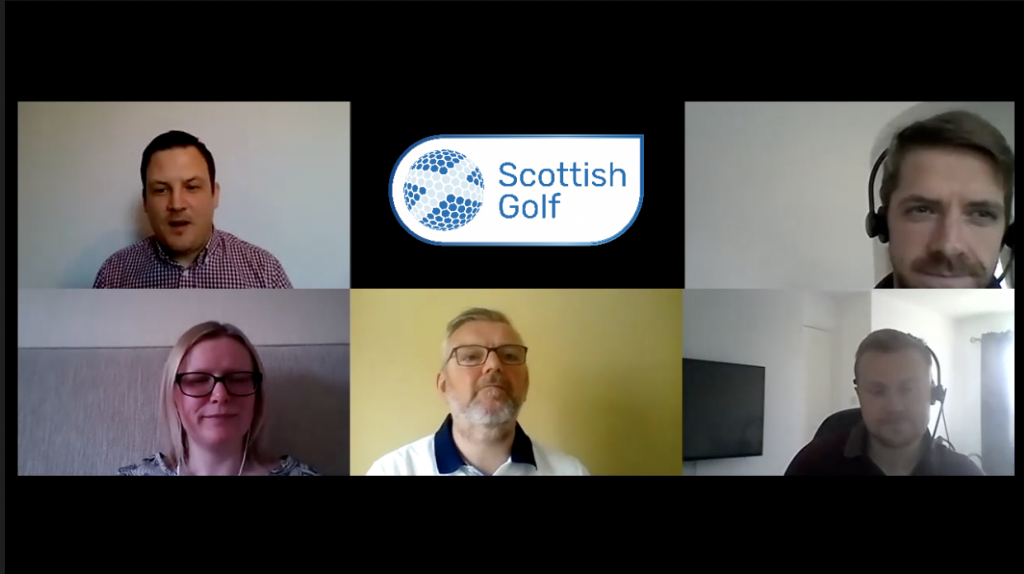 Over 100 golf club managers and officials from clubs across the country joined Scottish Golf's latest Zoom Panel Call set up to provide clubs with support and guidance during the current COVID-19 outbreak.
Delivered in partnership with The Xact Group, today's one-hour session offered delegates an opportunity to engage with experts in HR, Employment Law, Health and Safety in the workplace. The Xact Group also discussed how their free-to-use Business Assist tool can be utilised by all affiliated clubs during these unprecedented times.
Scottish Golf Club Business Manager, Iain Evans said, "We are grateful to our partners at The Xact Group for joining us on our Zoom Panel Call this morning. It is important during these difficult times that our affiliated golf clubs can come together and seek expert advice and guidance on a wide range of subjects and we know that today's session will have been extremely beneficial to those that attended.
"Our Zoom Panel Calls have allowed Scottish Golf to engage with over 600 people in the last three weeks alone and by taking advantage of technology during the current restrictions, we have been able to keep our community of golf club managers and officials engaged and informed."
Chris Hammond, Managing Director at Xact added, "Xact have been working in partnership with Scottish Golf over the last 15 years, with a range of HR, Employment Law and Health and Safety services offered to all members.
"We are delighted to be able to offer answers to a number of burning questions during this difficult period and feel that this webinar and any future webinars will help to guide clubs through the myriad of challenges that lockdown and the release of lockdown present"
Details of the next Zoom Panel Call will be issued in the coming days as we continue to provide all affiliated golf clubs with an opportunity to learn and receive support from experts across the golf industry.
For those that missed out on today's session, watch the YouTube video.