Thank A Greenkeeper Day
Posted on 14/09/2021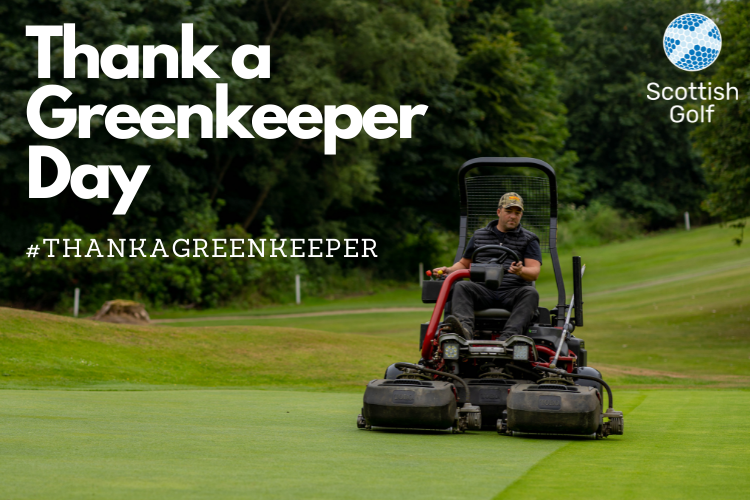 Scottish Golf is joining the British & International Golf Greenkeepers Association (BIGGA) and other organisations across golf to offer a message of thanks to greenkeepers and sports turf professionals today (Tuesday 14 September 2021).
Thank A Greenkeeper Day is our chance to recognise those key greenkeeping staff who are dedicated to ensuring that golf courses across Scotland are in pristine condition and sustainable for their members. As such, we would encourage golf club members across Scotland who love the game of golf to take a moment or two to thank your golf course's greenkeeping team.
In 2020, the hashtag #ThankAGreenkeeper trended within the top 10 of UK topics on social media throughout the day as celebrities, professional golfers and countless others offered messages of thanks to their greenkeepers and groundsmen.
Karin Sharp, Chief Operating Officer of Scottish Golf, said: "Scottish Golf would like to take the opportunity to thank every greenkeeper who serves the length and breadth of Scotland.
"Greenkeepers play a pivotal part within golf and deserve all the recognition for the endless task of maintaining their golf course for all their members to enjoy the benefits of playing golf.
An extra thank you must go to all the greenkeeping staff who have worked tirelessly throughout all of our National Championship events this season."