Scottish Golf Welcomes Circle Golf As Official Insurance Partner
Posted on 25/05/2021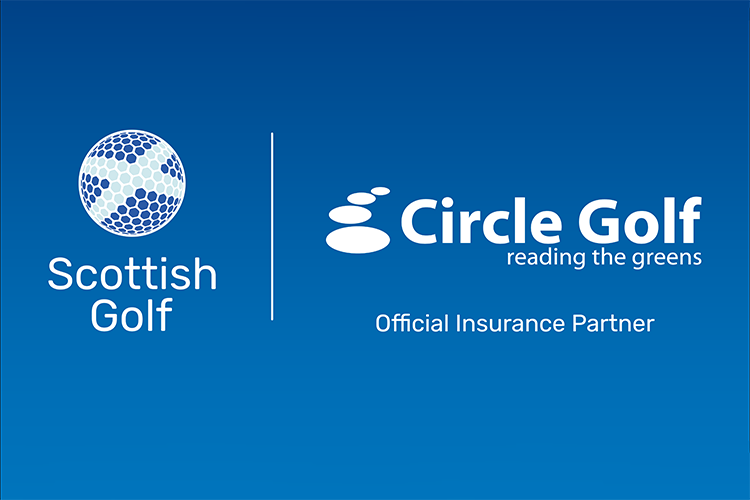 Circle Golf has today been unveiled as the new Official Insurance Partner of Scottish Golf.
As the Official Insurance partner of Scottish Golf, Circle Golf will offer affiliated golf clubs a bespoke insurance quotation based on their individual needs, along with a Clubhouse Building Valuation, with free uplift in year one should the value of Buildings increase.
Circle Golf has been providing Golf Club Insurance since 1992 and offers innovative valuation and insurance facilities for Golf Clubhouse Buildings and Valuables. They also offer clients indemnity and dedicated insurance advice through their team of experts who are on hand to support golf clubs with any queries or concerns.
Iain Forsyth, Scottish Golf Chief Commercial Officer, said, "With golf clubs re-opening their clubhouses in the last month, we are looking forward to working in partnership with Circle Golf as our Official Insurance Partner.
"This partnership will provide all golf clubs in Scotland with the opportunity to access risk management advice as well as recommendations on the most up to date covers available."
Ian Smith, Divisional Director at Circle Golf added, "As an organisation dedicated to supporting golf clubs, we are excited to be working in partnership with Scottish Golf to provide bespoke insurance cover to affiliated clubs nationwide."
Lynsey Paris, Development Manager at Circle Golf, also said, "Circle Golf represent many clubs across the UK, enjoying excellent client relationships throughout the world of golf. Whether you are a small 9-hole course with an honesty box or a world-leading facility with multiple courses, you will be guaranteed the very best of advice from our team."
To express your club's interest in finding out more about the opportunities available through Circle Golf, please click here.