Scottish Golf Welcome Titleist and FootJoy as Official Partners
Posted on 09/06/2021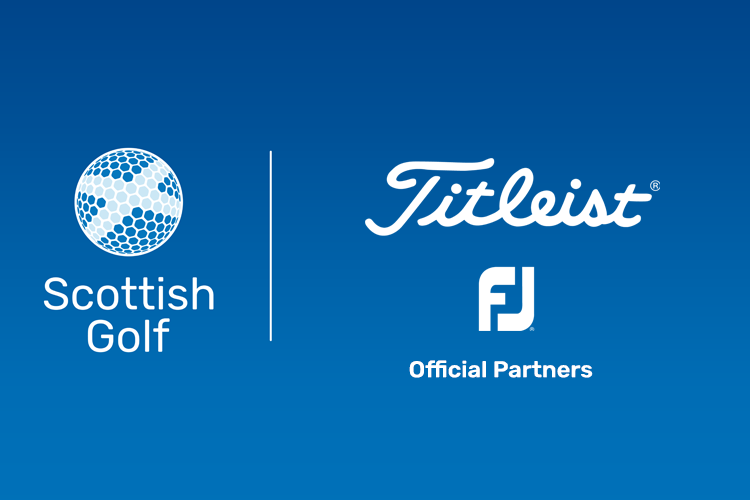 Scottish Golf is pleased to announce that Titleist, the #1 ball in golf, and FootJoy the #1 shoe in golf will be Official Partners for 2021.
As Official Partners, Titleist and FootJoy will be supporting amateur golf in Scotland and connecting with golfers of all ages and abilities through the Scottish Golf App.
Since its first golf ball was produced in 1935, Titleist has been dedicated to making the best performing, most consistent and highest quality products in the game – helping golfers of all ages and abilities to play their best, shoot their lowest scores and ultimately enjoy the game.
The Titleist Pro V1 is the most successful piece of equipment in the sport's history and, since its introduction in 2000, it has been the ball of choice for amateurs and professionals across the world.
Titleist and FootJoy will also be supporting the country's most promising talent by offering players in the Scottish Golf Performance programme custom fitting of balls, clubs, shoes and gloves.
This new partnership will also see Titleist work with Scottish Golf to bring exclusive National Championship video reviews as the official Broadcast Partner for the remainder of the 2021 season.
Golfers across the country will benefit from a series of exciting activations throughout the season delivered in partnership with Titleist and FootJoy, offering players of all ages and abilities the opportunity to take part in a range of fantastic and memorable experiences.
Matthew Johnson, UK Region General Manager at Acushnet Europe Ltd had this to say about the partnership; "We are delighted to engage in a new partnership with Scottish Golf. The history and heritage of golf in Scotland is well known worldwide and with a number of new developments and projects on the horizon, it is an exciting time to be an official partner.
"The Titleist & FJ brands have long been connected to those international players that choose to play the #1 ball, #1 shoe & #1 glove. We believe that this partnership will reaffirm our connection to the dedicated golfer at all levels and abilities of golf's pyramid of influence."
Iain Forsyth, Chief Commercial Officer at Scottish Golf, said: "Scottish Golf are thrilled to welcome Titleist and FootJoy to our commercial partners at Scottish Golf.
"Acushnet shares our vision of making golf Scotland's Game for Everyone and have been inspired by the work we are doing to engage more golfers through the Scottish Golf App, Venue Management System and National Junior Framework.
"Both Titleist and FootJoy are synonymous with golf and we are excited to be working with these global brands in 2021."