The Venue Management System (VMS) is a comprehensive suite of software tools to enable golf clubs to manage their venue through a single login for the club and their members.
The inclusive system is available at no additional cost to any affiliated club in Scotland that wishes to use it. Through the VMS the club can use all, or just certain parts, of the functionality that the cloud-based software provides.

Memberships
Manage every aspect of membership from communications to subscription renewals.
Tee Time Venue management
Take complete control of every aspect of tee times, from availability to online booking. Clubs can choose who can book and when and they keep 100% of the green fee revenue.
Event and Venue Management
Enable online booking for social events, lessons and any other facilities at your club that members and guests can book.
Competition Management
Tournament grade software manages competitions with multiple formats, customised sweeps, online entry, entry fees, prize money distribution, app scoring and live leaderboards.
Integrated National Marketing
Open tournaments and events can be promoted nationally with the click of a button.
WHS Handicapping
Integration with the Scottish Golf CDH to facilitate the WHS Handicap Index and General Play scoring.
Payments
The integrated Stripe gateway processes payments at a competitive rate direct from the user to your account.
Customisable Website
Hundreds of template options to create a site that is integrated with to take bookings from members and guests.
iPad Terminal
Each club can request iPad terminals at a subsidised rate for score input and all other member functions.
All the VMS functionality is also available to your members through the Scottish Golf app. From booking tee times and events to messaging, GPS, online scoring and live leaderboards, it is their clubhouse in their pocket.

We have a dedicated team on hand to show clubs how they can benefit from VMS, so to request a demonstration please click here.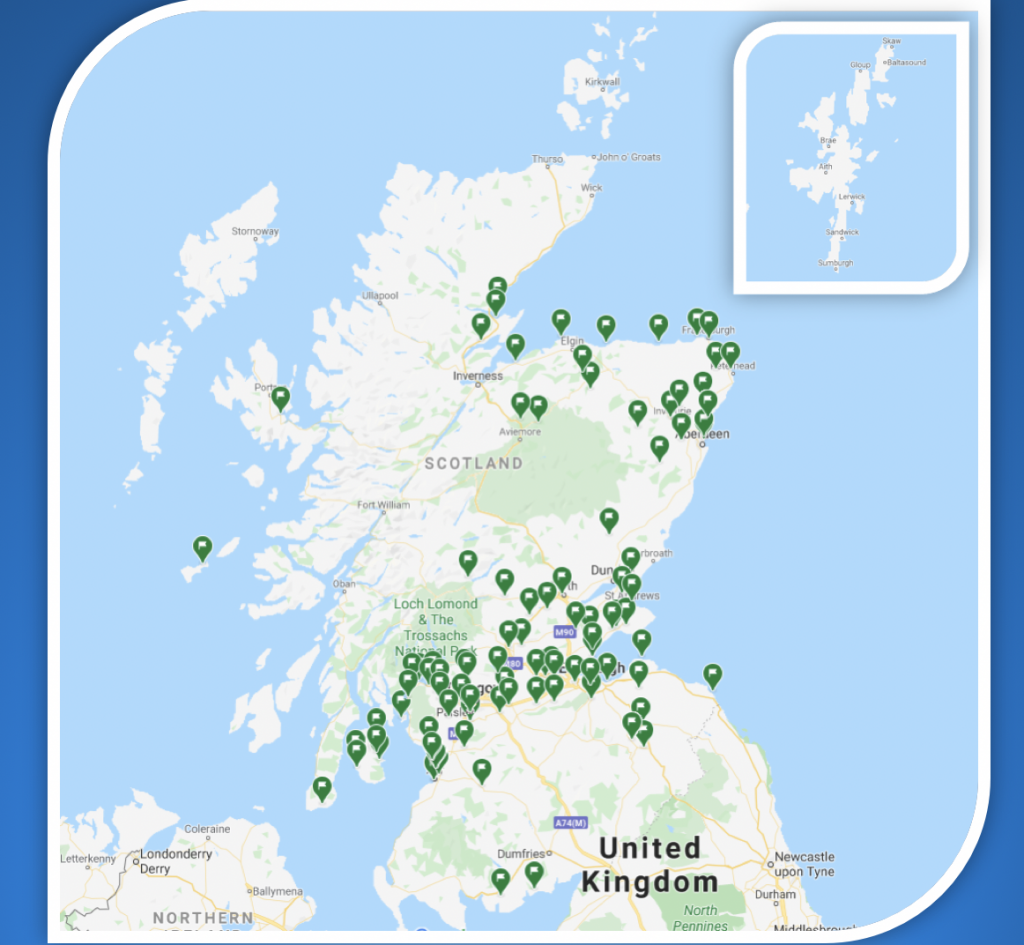 VMS has been receiving acclaim for its inclusive approach from throughout the golf industry as you can see from the links to the articles below.