Details of WHS Readiness Zoom Call for Affiliated Clubs
Posted on 03/08/2020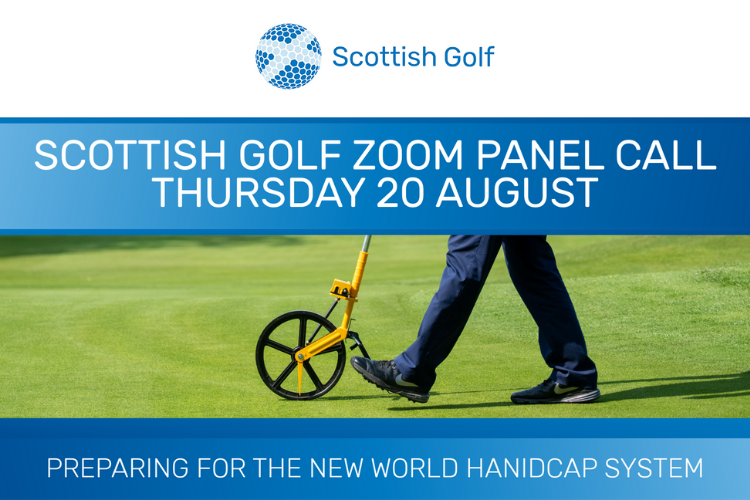 Scottish Golf's next Zoom Panel Call will take place at 3pm on Thursday 20 August and will focus on providing clubs with support in preparing for the transition to the new World Handicap System (WHS) which will come into play in Scotland on November 2 2020.
Hosted by Scottish Golf's Club Business Manager, Iain Evans, clubs will have the opportunity to hear from, and pose questions to, Scottish Golf's Handicapping and Course Rating Officer, David Kernohan. The 30-minute call will feature a 15-minute presentation on the key features of WHS followed by a 15-minute Q&A session.
To book a place on our WHS Readiness Zoom Panel Call, please click here. Please note that registration will close at 5pm on Wednesday 19 August.