Scottish Golf launch new SafeGolf Accreditation Programme for Clubs
Posted on 22/06/2021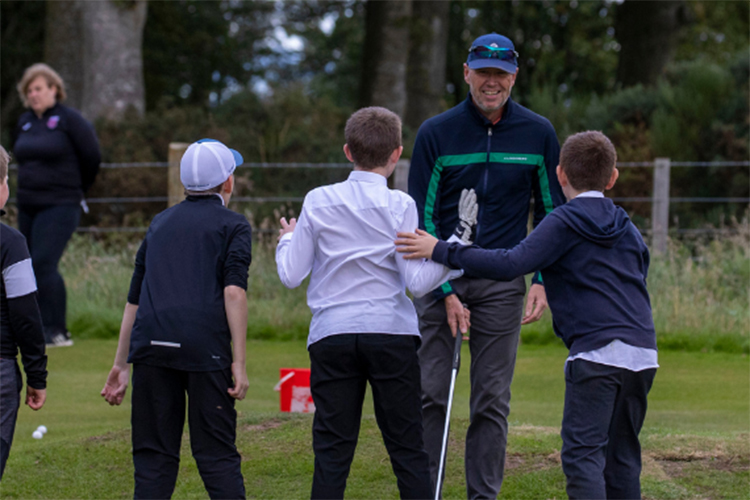 As part of the National Junior Framework, Scottish Golf have launched a SafeGolf Accreditation process to support clubs who have junior members meet good practice guidelines which aims to keep children and young people safe within their club.

The SafeGolf Accreditation programme is designed to enable clubs, through an easy-to-access online tool, deliver a safe environment for the sport to be played in. Clubs will work their way through three sections of the SafeGolf Accreditation process and once achieved clubs will be added to the SafeGolf list and be able to download a certificate from their account which can be shared with parents, Schools and other partners within their community. 
To support clubs with obtaining their SafeGolf Accreditation, we are running a series of short webinars that demonstrate how Clubs and Safeguarding Officers can achieve their SafeGolf Accreditation through the new Scottish Golf Junior website.

During the webinar, there will be a chance to:
Explore the new SafeGolf Accreditation tool and receive a demonstration of how to use this.
Gain a clear understanding of what policies and procedures clubs should have to safeguard children and young people.
See how you can access a range of safeguarding templates and policies to support good practice within the club.
Ask any questions you may have about safeguarding to the Scottish Golf Lead Safeguarding Officer
We would encourage Safeguarding Officers, Club Managers, Junior Organisers and anyone else who manages safeguarding within the golf club to sign up to one of the webinars below.
Select a date below to book a place on our SafeGolf Accreditation webinar:
Tuesday 29th June, 7pm – 8pm – Book Here
Wednesday 30th June, 7pm – 8pm – Book Here
Tuesday 10th August, 7pm – 8 pm – Book Here
Wednesday 11th August, 7pm – 8pm – Book Here