Scottish Golf Launch National Junior Framework To Support The Future
Posted on 26/03/2021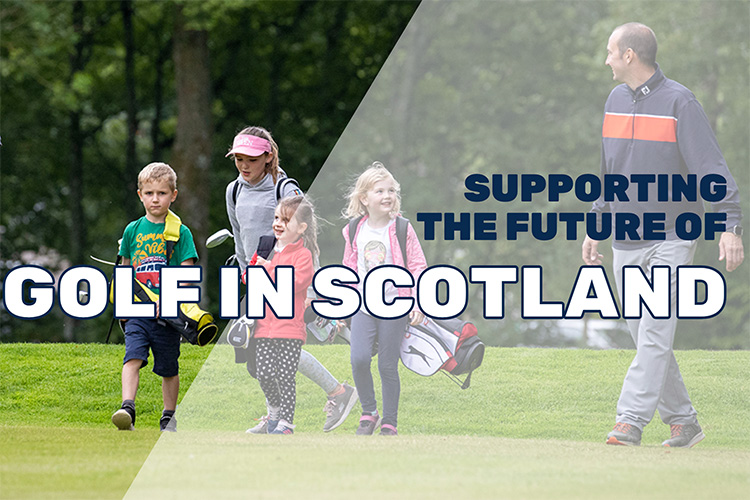 The Scottish Golf National Junior Framework is a one-stop-shop that will enable affiliated clubs to plan, fund, manage and grow a junior section all in one place.
The comprehensive Framework, available at www.ScottishJuniorGolf.org, supports clubs who want to increase their junior membership and is based on consultation with a wide range of people who work on the frontline of junior golf, including junior organisers, PGA professionals, volunteer coaches, the Paul Lawrie Foundation, Stephen Gallacher Foundation, PGA, Junior Golf Scotland, Children's Golf Trust, R&A and the Golf Foundation.
Karin Sharp, Chief Operating Officer at Scottish Golf, commented, "The National Junior Framework is the result of over a year's planning and development with our valued partners in the junior golf sector. The dedicated website demonstrates our commitment to junior golf and the future of the game in Scotland. It has everything that junior organisers, whether professionals or member volunteers, need to run a successful junior golf program and will be a key benefit of what the Scottish Golf offers our affiliated golf clubs for the future.
The National Junior Framework is made up of the 6 pillars below and caters to all clubs, no matter their location or size.
Learn To Golf: A dedicated suite of online tools that make planning and preparation for coaching sessions both inspiring and less time consuming.
Golf In Schools: Supporting a club's school engagement with coaching plans and access to financial support for lessons, transport and equipment.
Events & Competitions: Create and manage a range of events from Skills Challenges, Junior GolfSixes and Flag Challenges. Junior organisers can also upload scores, track progress and access competition packs to use at the club.
Funding & Support: Range of funding options including the Club Hire Fund to purchase equipment to hire out and Roving Pro to deliver coaching from a PGA Pro.
Safe Golf: The SafeGolf Portal and Self-Assessment Tool to ensure that club's meet their safeguarding responsibilities.
Education & Training: Access to Scottish Golf training & education programmes to deliver a successful junior programme, plus connect with other Junior Organisers through our Hive online learning platform.
Download Our National Junior Framework Brochure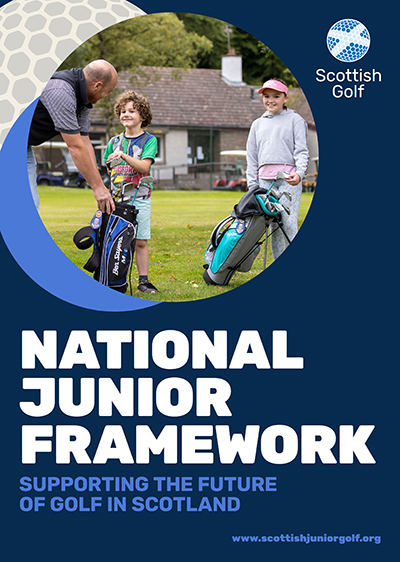 It is an in-depth and flexible programme as Participation Manager Gavin Forrester reveals: "The National Junior Framework has been very well received by the clubs that we have been trailing it with. We believe that we provide everything a club or junior organiser needs to create a successful junior programme from scratch, even if they have not run one before. There are a lot of powerful tools available and over 280 clubs joined our Zoom Webinar which is now online and took junior organisers through the Framework and answered any questions they had."
For more information and to register for the National Junior Framework, please visit www.ScottishJuniorGolf.org