---
The Scottish Golf App is the golfer's gateway to golf in Scotland whether they are a member of a Scottish Golf club or a guest.
Members of golf clubs in Scotland with a current Scottish Golf CDH ID number can check their official Handicap Index and share their handicap certificate.
If your club is using the VMS Software then every aspect of your membership can be managed through a single login on the club website and the app.
Accessing the Scottish Golf App
To access the Scottish Golf App, all golfers must register first. For information on accessing the App, please follow the below instructions:
Registration process
Download the Scottish Golf App, available on Apple here and Google Play here.
Select the "register" button at the top of the App and enter your details (name, email, Phone, password) then select "next."
If an "invalid email message" pops up, please select "register anyway" (please note, this does not mean that your email is invalid, just that our search on the database shows no existing record)
Enter your gender, DOB, Nationality and then select "next."
Agree to the Terms and Conditions and then select "finish sign up."
If your golf club has already set you up in the Scottish Golf platform, you will automatically be linked to your player profile.
You will then receive a confirmation email; you need to select "verify."
Go back to the App and you should be logged in.
If your golf club has not set you up, you will be given the option to update your profile to a club member where you will then be asked to attach your golf club and CDH number. (The spelling of your surname and home club must match what has been set up on the CDH record by your club.)
You are ready to start using the Scottish Golf App.
App Registration FAQs
Having issues registering for the Scottish Golf App? Click here to view our FAQ's.
If your query has not been answered in these FAQ's, please get in touch with Scottish Golf here.
View Your Handicap Index
Download the Scottish Golf App, available on Apple here and Google Play here.
Register for the Scottish Golf website following the above instructions.
Select "My Handicap" section in the more tab.
Select "My WHS Index."
Play for Your Handicap at Any Time Using General Play on the Scottish Golf App
One of the major benefits of the new World Handicap System (WHS) is the option to submit General Play scores.
General Play enables you to submit scores for their WHS Handicap Index from any course at any time – you can even decide to do this on the day. Therefore you don't have to wait until the next medal day at your club or for an open competition in order to improve your handicap.
You can register and submit your General Play scores quickly and easily through the Scottish Golf App. Read our simple guide on how to do this.
---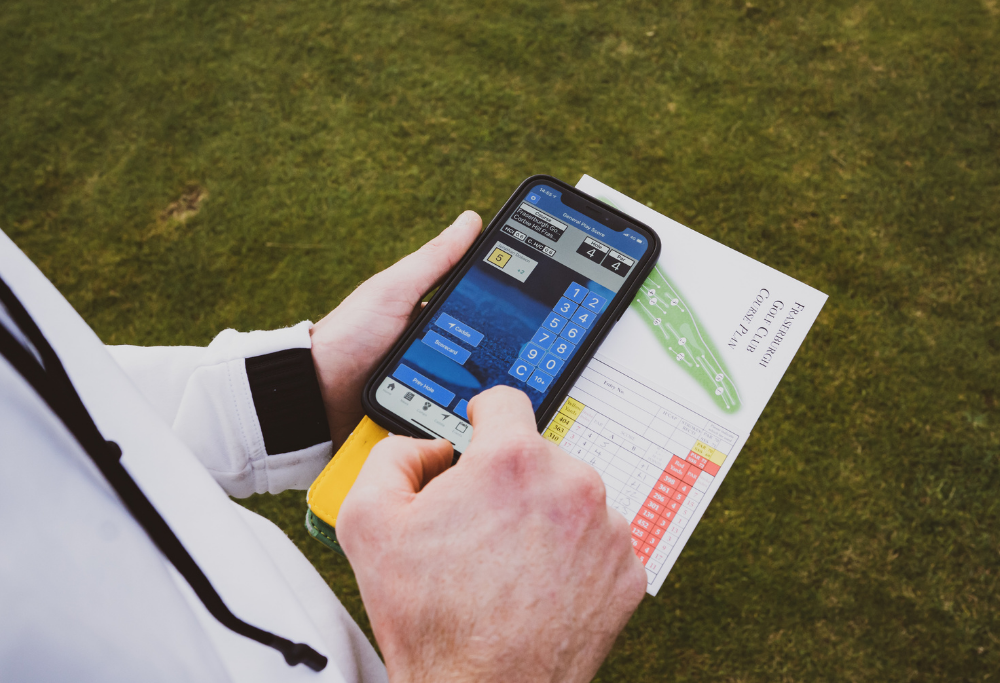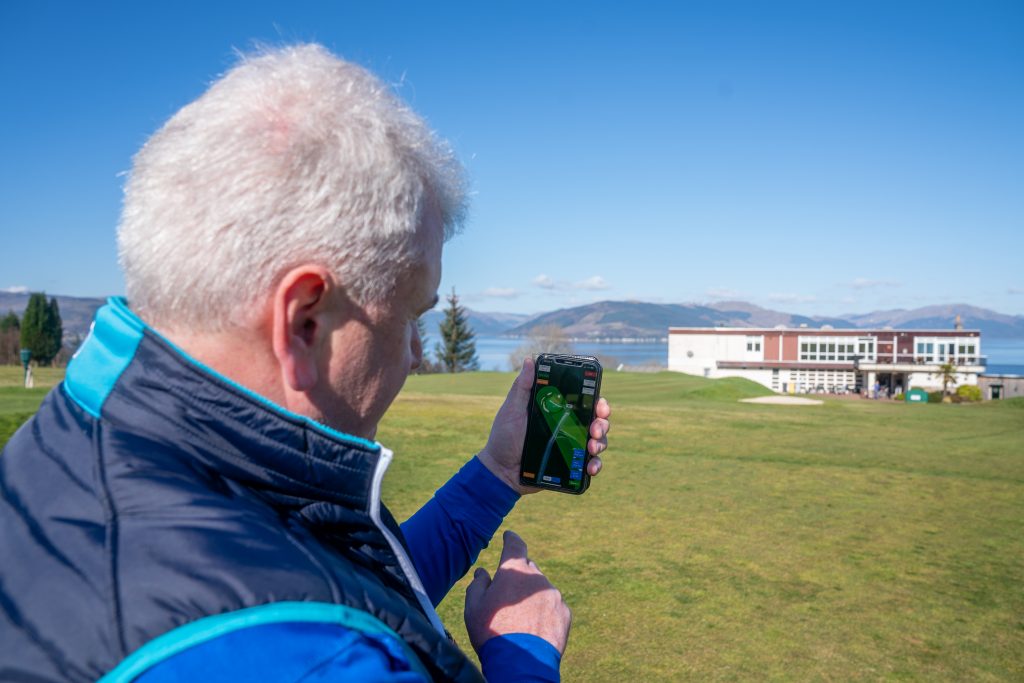 Manage Payments
For subscriptions, tee times, food, drink and goods from the club shop.
Book Tee Times and Enter Competitions
Clear, quick process for organising games of golf at your course and any other course in Scotland.
Check your Handicap
See your WHS Handicap Index and the scores that count towards it
Online Competition Entry and Live Scoring
Check into competitions through the app and then opt to enter scores through the app to create a live leader board. If you prefer to use paper and pencil, then you can enter scores in the iPad supplied to each club after the round if you prefer.
Built in GPS
As you play, flip between the scorecard and the GPS to get accurate distances for the hole that you are playing. Every course in Scotland and the rest of the world is covered.
Message Friends & Members
Arrange ties and social games with ease with the integrated messaging service.
My Bag
Record the type and specification of clubs in your bag and how far they go.
Book Social Events & Services
Whether you club is offering lessons, fittings or social events, they are all bookable through the app.
Club Notices
All communications from your club can be sent to you through the club notices section.
Search Open Events
Clubs running Opens will be promoting them through the app and those on VMS will enable online entry through the app.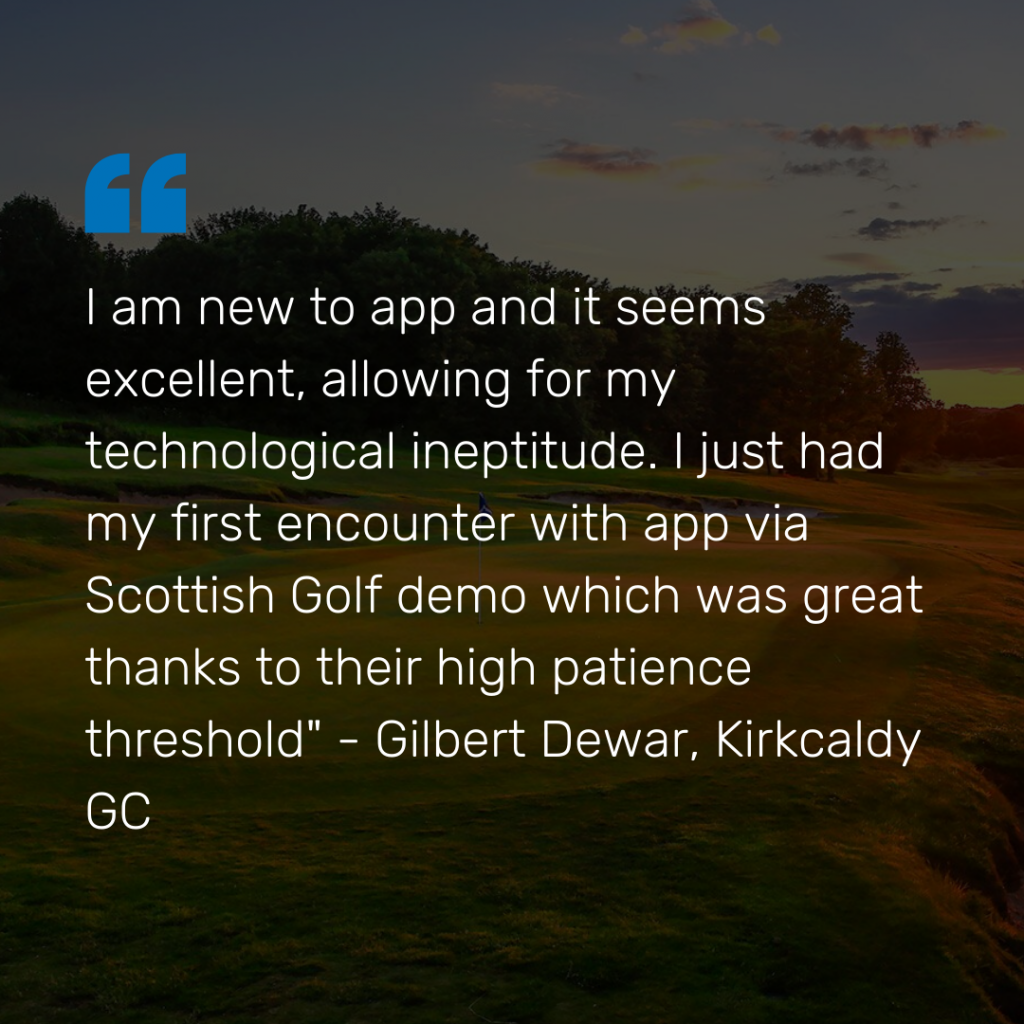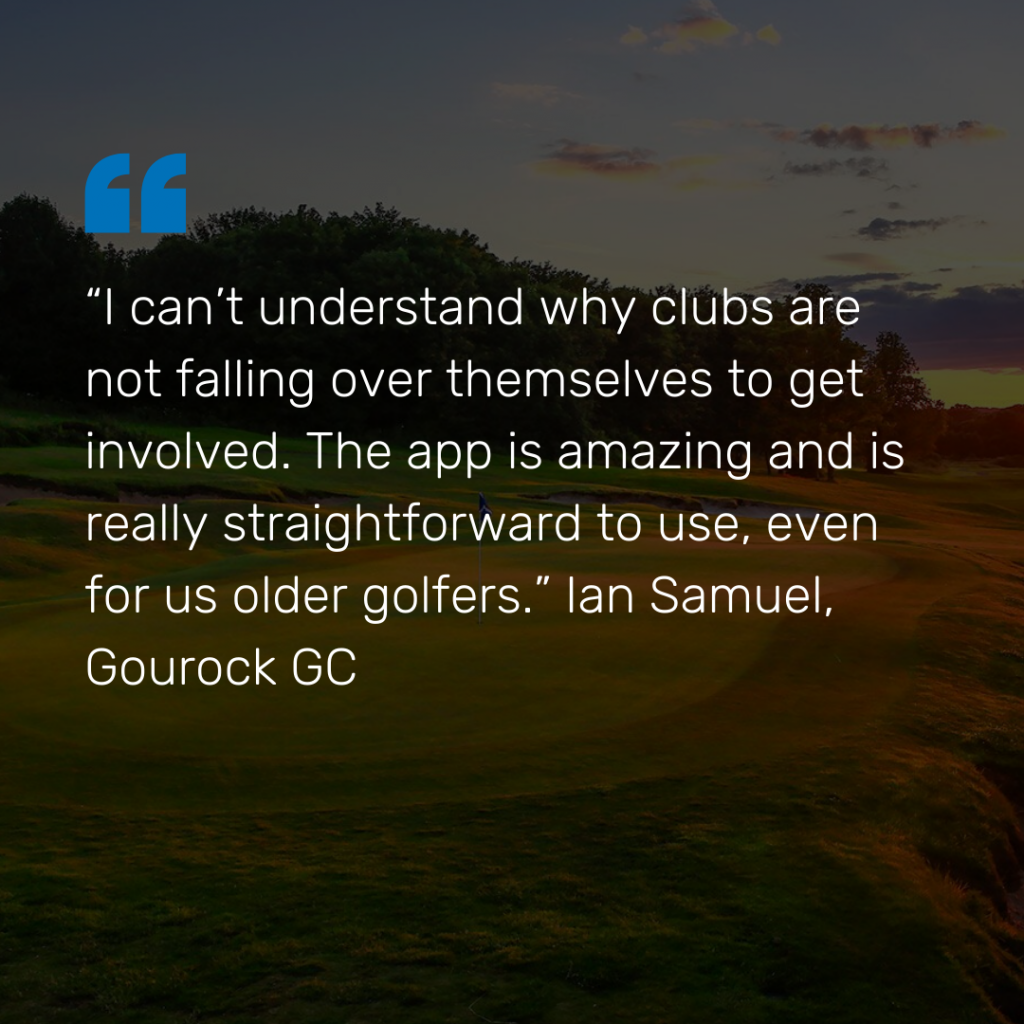 Download the Scottish Golf app and sign in with your existing Scottish Golf login. If you do not have a Scottish Golf login then please register here.
If you have a CDH ID from your golf club then enter it into the My Handicap section on the app to see your current handicap details.