Preparing for Indoor Hospitality Call With sportscotland
Posted on 14/07/2020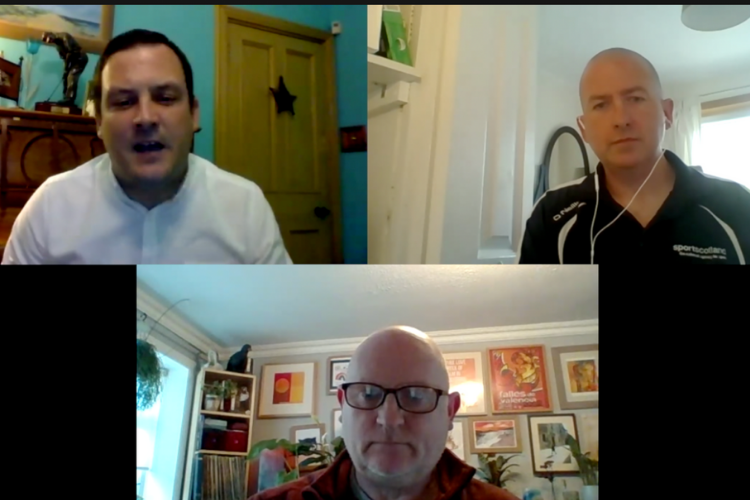 With indoor hospitality set to re-open on Wednesday 15 July, Golf Club officials from across Scotland came together again this week as Scottish Golf hosted its latest Zoom Panel Call in partnership with sportscotland.
This week's session offered delegates an opportunity to hear from Graham Finnie and Andrew Kelly from sportscotland's Facilities Team who delivered a 15-minute presentation and a 15-minute question and answer session to support clubs who had any queries.
With many clubs and businesses in Scotland facing financial uncertainty due to the current pandemic, today's call provided valuable tips and advice from industry experts to ensure that clubs can put the right mitigations in place to make clubhouses a safe and welcoming environment.
To access the full 30-minute session, watch the YouTube video.
Scottish Golf Club Business Manager, Iain Evans said, "As we continue to move through the various phases in Scotland's easing of lockdown restrictions, our Zoom Panel Calls have provided us with an excellent platform to provide all affiliated clubs with expert advice on a variety of topics and I would like to thank Graham and Andrew from sportscotland for sharing their knowledge on preparing facilities for re-opening.
"Adapting to the new normal is going to be a requirement for all clubs and we are glad that we could provide expert advice to all clubs to ensure that when clubhouses do re-open, they re-open safely and in-line with the latest Government advice."
Details of the next Zoom Panel Call will be issued shortly as we continue to provide all affiliated golf clubs with an opportunity to learn and receive support from experts across the golf industry.
For those that missed out on the session, it is now available to watch back in full here. To access our latest guidance on the safe re-opening of clubhouses, please click here.