Scotland's Top Women Team Up With Europe's No. 1 Pedersen
Posted on 14/08/2021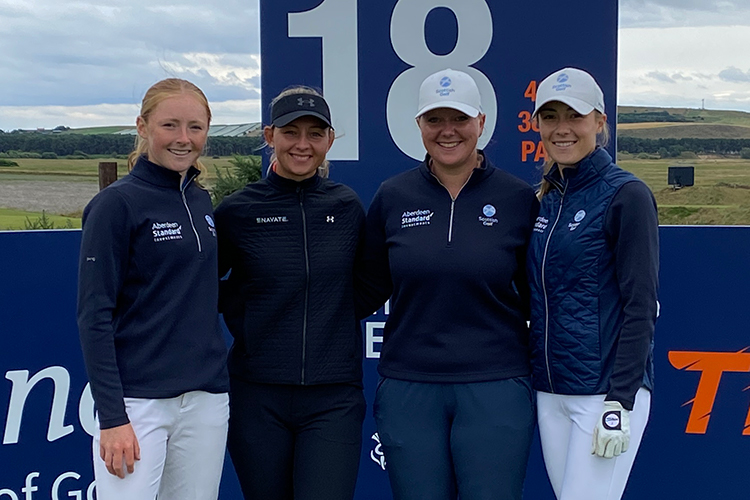 At the 2021 Trust Golf Women's Scottish Open at Dumbarnie our leading women golfers teamed up with 2020 Ladies European Tour #1 Emily Kristine Pedersen to challenge the rest of the pro-am field.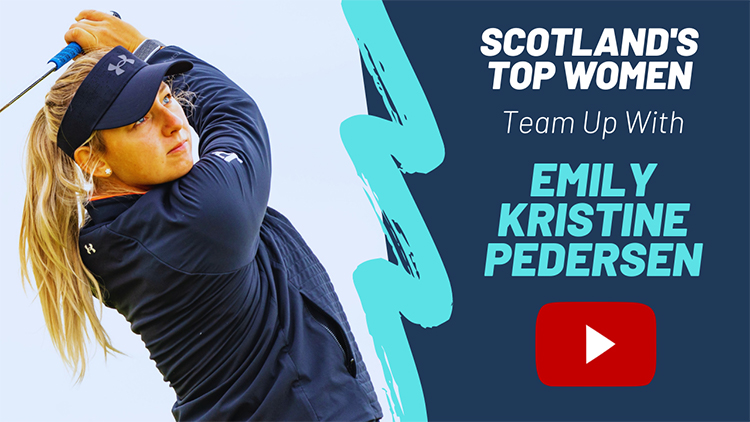 The formidable Scottish Golf team of British Amateur Champion Louise Duncan, Scottish Amateur Champion Chloe Goadby and GB&I internationalist Hazel MacGarvie were playing off +6, so they were not exactly challenging for the nett prize!
What they did come away with though was the priceless experience of playing with a leading Tour player as the latest benefit of the Scottish Golf Performance Programme.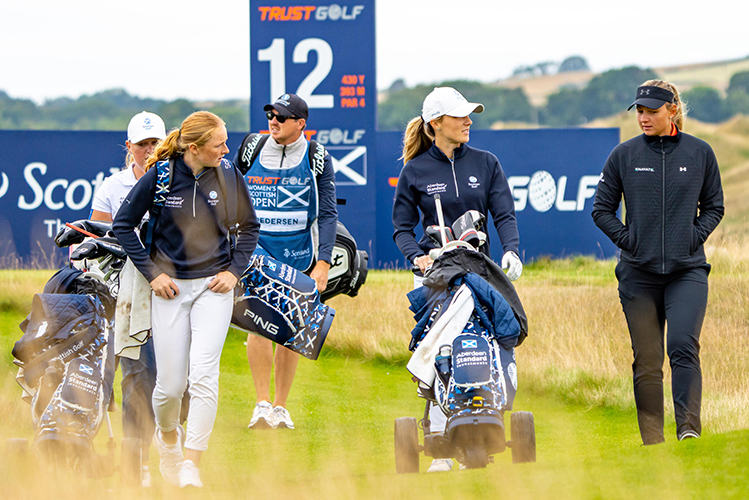 Throughout the 18 hole round, they were able to benchmark their performance against one of leading female tour players in the world. They also picked Emily's brain on what it takes to make it on tour and how to practice, play and manage an elite player's schedule.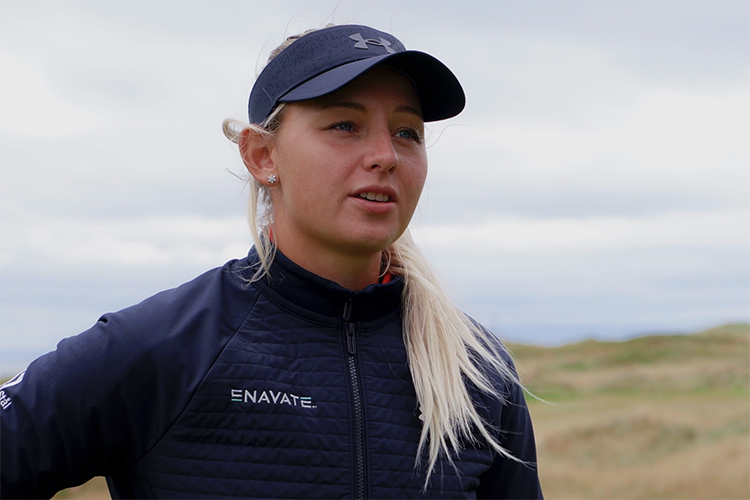 Emily Pedersen said "It's probably the best pro-am team I have had! I've always thought when I was an amateur it was good to learn from people who have been in the game a little longer and they were good at asking questions, so it was a great day."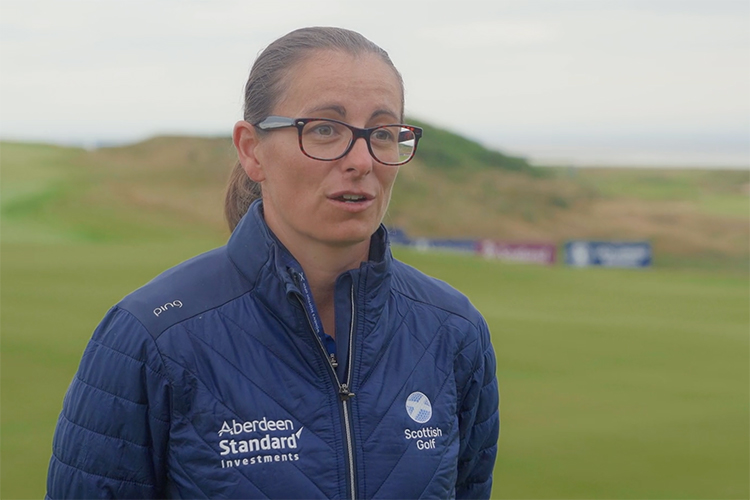 Head of Performance Clare Queen said, "This is a priceless opportunity for our top amateurs to see how a tour player goes about their business. Coming on the back of our juniors playing with Henrik Stenson at the abdrn Scottish Open, it shows how Scottish Golf is working with VisitScotland and the Scottish Government to develop the Scottish golf stars of the future."
Paul Bush, Director of Events for VisitScotland said: "One of the main reasons to host events such as the Trust Golf Womens Scottish Open is to provide role models and aspirations for our great young female golfers to continue to grow."
"Hopefully it will give them that inspiration to go that next step with the support of Scottish Golf and hopefully we will be seeing them playing in this event in a few years' time."
Watch The Video To Find Out How Emily And Our Team At Dumbarnie