Scotland Win But Lose Out To Ireland
Posted on 17/09/2021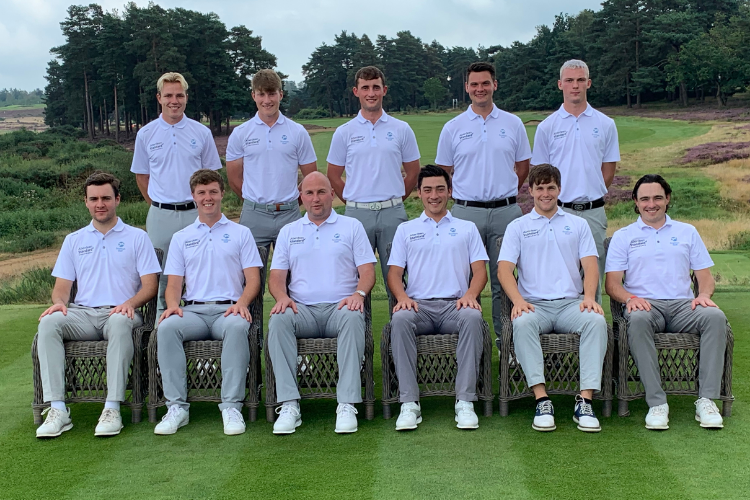 Scotland's brave bid to win the Men's Home Internationals ended in disappointment despite an impressive 11-4 victory over Wales on the last day of this year's competition at Hankley Common.
After losing 8 ½ – 6 ½ to Ireland on the opening day the Scots had battled their way back into contention with a superb 10-5 win over England 24 hours later but Matt Clark and his team knew that to lift the Raymond Trophy for the first time since 2012 England had to beat Ireland on the last day and in the end it was Ireland who came back from behind to claim a 7 ½ – 7 ½ tie against the defending champions.
That precious tie gave the Irish a half point winning margin over the Scots which was enough to secure the trophy but an illustration of just how close a call it had been was that Scotland edged the points total 27 ½ – 17 ½ compared to Ireland's 27-18.
Defending champions England came third after winning just one of their three matches while Wales collected the wooden spoon after not collecting a single point.
"From the first day onwards, our team has played great but the Irish have just done something that was unthinkable at lunch time," said a disappointed Clark at the end. "They were 4-1 down but battled back to beat the English 7-2 in the singles which is pretty impressive when the chips are down."
"England were hurting after our win against them, but they came out fighting this morning so for the Irish to turn it round shows great character. They are a lovely bunch of boys and deserve all the credit they will get.
"The consolation is that we've performed well as a team. The guys can be very proud of themselves.
"We said when we came off against Wales that we'd done our job. We were then relying on England beating Ireland but Ireland are incredibly strong. We knew there was every chance that was not going to happen.
"They won this four years in-a-row a little while back and that tells you all you need to know about them. They have got things moving in the right direction. We're just starting. We've got plans to carry on. As long as I'm involved, we'll keep doing what we're doing and we'll get there in the end.
"I still see this as an improvement on the last three years," he added. "We've got even closer this time so maybe next year it will be our turn."
Two years at Lahinch, on the last occasion the Home Internationals were contested, Clark was Scotland's top points earner and this time the 39-year-old performed well again claiming four points out of four on the first two days before halving his foursomes alongside Scottish champion Angus Carrick in the morning against Wales and then losing to Tomi Bowen 3 & 2 in the afternoon.
"Maybe I'll not play six matches out of six next time," laughed the veteran who has now made nine appearances for Scotland in the Home Internationals. "That's if they'll have me back."
This time round Scotland's top performer was debutant Andrew Ni, from Murrayfield, who travelled back especially from Colorado State University to represent Scotland for the first time and was rewarded by claiming five points out of six. That points haul included three wins out of three in the singles against Ireland's Caolan Rafferty, England's Laird Shepherd and Aled Greville from Wales.
There were also excellent performances George Burns from Williamwood who emulated Clark by claiming four and a half points, albeit in only five appearances, and by both Kirkhill's Lewis Irvine and Irvine's Stuart Easton who accumulated four.
Auchterarder's Rory Franssen's halve in the top singles against Wales took his tally to three and a half points over the three days while Balmore's James Wilson and Darren Howie from Peebles collected three despite sitting out one of the series of matches.