Regional Medal Finals To Get Underway
Posted on 05/05/2022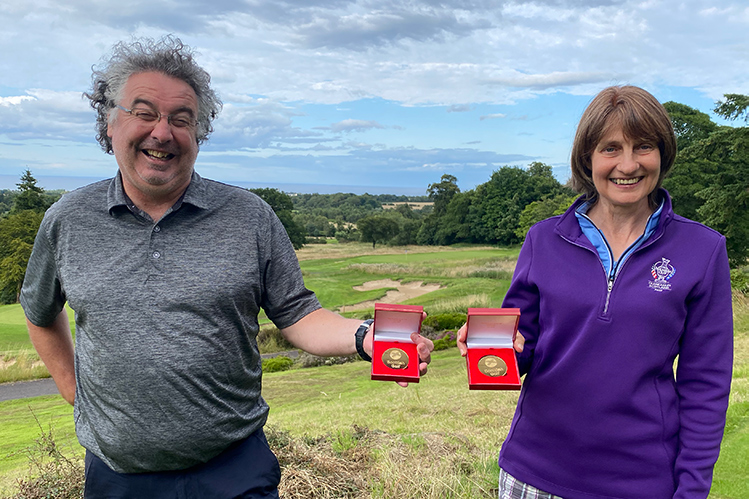 The Regional Qualifiers for the Scottish Medal Finals are set to get underway on Friday, with Ratho Park playing host to the East Qualifier.
It is the first of six Regional Finals to be played between now and the end of July with the six male and six female competitors with the lowest net scores in those Regional Finals progressing to the Grand Final to be played at Royal Burgess Golf Club, on Sunday 21 August.
The qualifier at Ratho Park has attracted a field of 155 male and female players all of whom were one of their club's top performing players in 2021.
The second Regional Qualifier, at Lanark Golf Club, follows a week later, with a further 153 competitors set to compete in the West Qualifier for a place in the Grand Final on Friday 13th May.
All affiliated clubs have the chance to be represented in the Regional Qualifiers, with the top three male and top three female players (returning the lowest aggregate of three net scores from 2021 club medal competitions) eligible to compete. Entries for the final four of the six regional finals still open.
Scottish Golf Head of Events, Fraser Munro, said, "We are looking forward to getting our series of Regional Qualifiers for the Scottish Medal Finals started, with two extremely busy events at Ratho Park and Lanark.
"The Scottish Medal Finals represent a fantastic opportunity for club golfers to compete on a national stage, and the final at Royal Burgess in August is sure to be a great occasion.
"We would like to wish all competitors participating in one of the Regional Finals over the next couple of months the best of luck."
The full list of 2022 Regional Medal Finals are:
Friday 6 May – East – Ratho Park Golf Club
Friday 13 May – West – Lanark Golf Club
Sunday 22 May – South – Hawick Golf Club
Monday 30 May – North – Boat of Garten Golf Club
Monday 27 June – Central 1 – West Lothian Golf Club
Friday 22 July – Central 2 – Tulliallan Golf Club
The draw for the first of the Regional Finals at Ratho Park is available here. Live scoring will also be available at the same link.