R&A and Scottish Golf to host level 2 Rules Seminar
Posted on 16/01/2020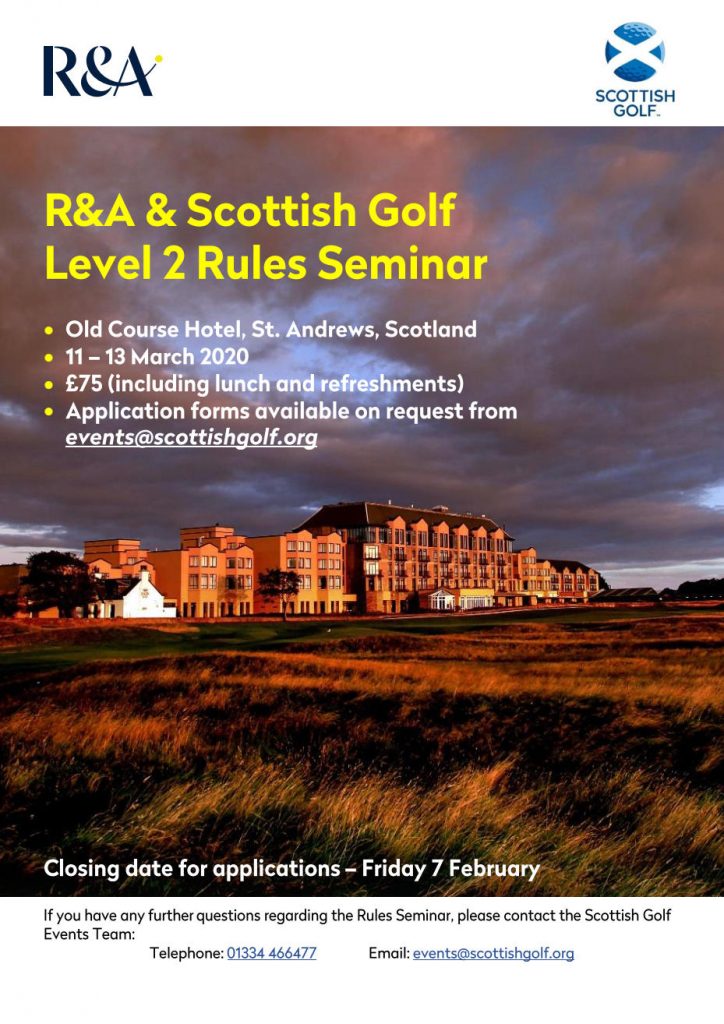 Are you a passionate rules official looking to take your understanding to the next level? If so, then Scottish Golf's upcoming Level 2 Rules Seminar being run in partnership with The R&A is the perfect development opportunity for you.
The Seminar will take place at The Old Course Hotel, St Andrews from 11 -13 March 2020. This Seminar is available to 60 people with places available on a first come, first serve basis. Entry for the Level 2 Rules Seminar is £75 and includes lunch and refreshments, all travel and accommodation costs are at the expense of the delegate.
To request an application form please email [email protected]. The closing date for applications is Friday 7 February 2020.Once your application form and payment have been processed, you will be provided with a programme of events and full preparation guide.