R&A 9-Hole Challenge: Eight Scottish Golfers Book Their Spot at St Andrews
Posted on 10/06/2022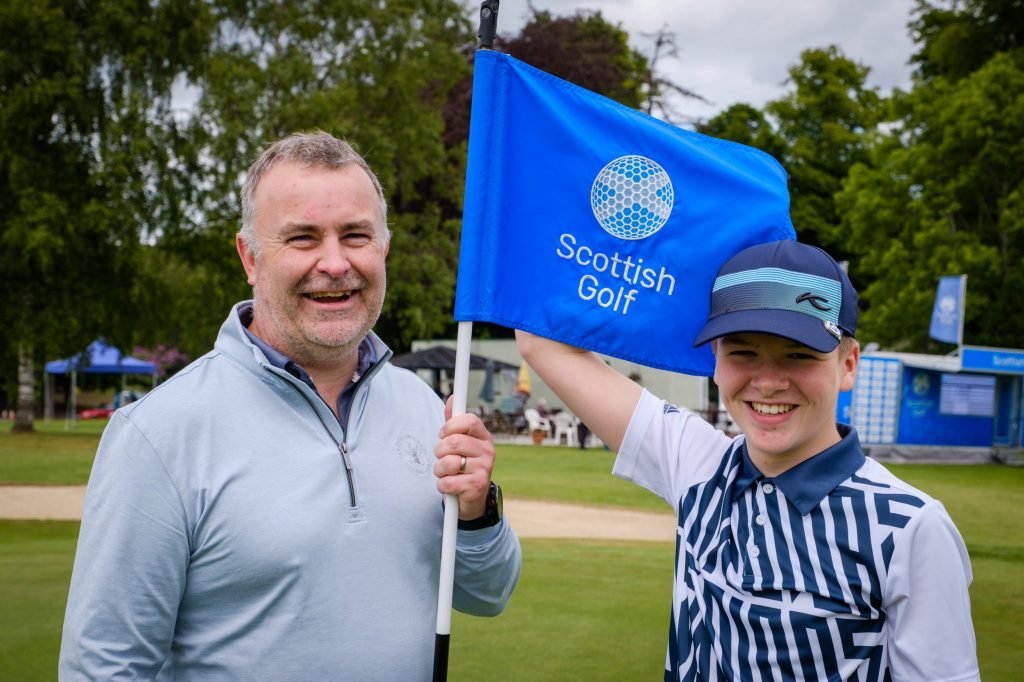 Four Scottish pairs are now looking forward to the incredible opportunity to play The Old Course at St Andrews on the eve of The 150th Open after successfully qualifying from the Scottish Golf R&A 9-Hole Challenge National Finals.
On Thursday, Cowglen's Anthony Ralph and Corey Payne were the top qualifiers with a total of 35 points. On the pair's final hole, the downhill par 3 9th, 14-year-old Payne holed a fantastic putt for birdie which proved to be the decisive moment.
The Cowglen pair were joined in qualifying by Robin Caldow and Elspeth Caldow from Kinross Golf Club. The husband-and-wife duo posted a score of 34 points and with Elspeth making two nett birdies in her final three holes, they qualified on countback.
Speaking to Scottish Golf on Thursday afternoon, Anthony Ralph said, "We're absolutely delighted, pleasantly surprised to be honest. Corey sank a cracking putt at the last for a two which definitely helped the cause.
"It will be amazing to play at St Andrews, all of the stands will be up, and it will be really cool to play 17 and 18 on The Old Course. There's going to be players from Australia and all over the world.
"My son actually played with my dad in the club qualifier so he's raging!"
On Friday, it was Richard Muckhart and Drew Ramsay of The Royal and Ancient Golf Club on 34 points, and Stuart Murdoch and John Bell from Burntisland Golf House Club on 33 points who booked their spots in the Grand Final.
The winners on Friday were actually the Dundas Park pairing of Peter Jackson and Fraser Reynolds with a score of 35 points, however, they are unable to make the Grand Final on Friday 8th July meaning the Burntisland pair qualified with a third-place finish.
The four pairs will now be looking forward to the incredible opportunity to compete The Old Course on Friday 8th July ahead of The 150th Open getting underway. Their prize also includes two nights' accommodation in St Andrews, a tour of the R&A World Golf Museum and a prize-giving dinner in The R&A clubhouse.
View the scores from Thursday here and Friday here.