Qualification process for the 2020 Junior Ryder Cup announced
Posted on 09/12/2019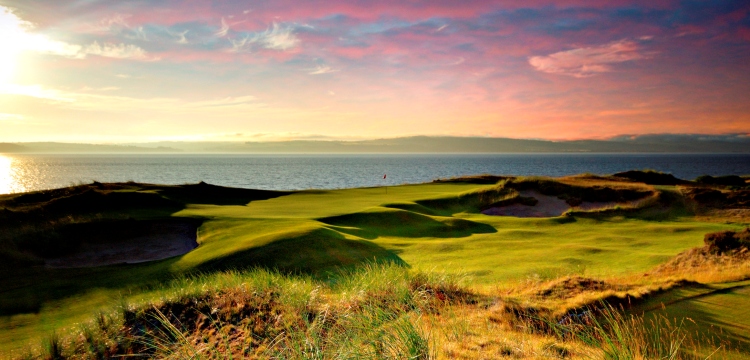 Ryder Cup Europe, European Junior Ryder Cup Captain Paul Lawrie and the European Golf Association have confirmed the selection process for The 2020 European Junior Ryder Cup team.
The six boys and six girls, who will take on the USA at Blue Mound Golf & Country Club, Wisconsin, from September 21-22, 2020, will be selected based on performances in international events in the coming season.
Boys and girls who are citizens of a European country as defined by IGF's Nationality Policy, under 18 years of age on 1 January 2020, and who are not enrolled to play college golf in the USA during 2020 are eligible to participate in The 2020 Junior Ryder Cup.
Three boys and three girls will earn their places on the team through a points-based Order of Merit system. Using the World Amateur Golf Ranking, the Order of Merit will award points based on finishing position in these events. The qualification process will end following the R&A Girls' and Boys' Amateur Championships on August 15 and 16, 2020, respectively.
The remaining six players will be selected by Paul Lawrie, with performances specifically in international events, including the European Young Masters, and positions in the EGA European Amateur Golf Rankings expected to prove important in the decision. Selection in the Jacques Léglise and Junior Vagliano Trophies will also be highly regarded, as will strong performances in previous editions of The Junior Ryder Cup.
"I'm excited for the qualification process to begin," said Lawrie. "The prospect of seeing how Europe's best young golfers perform over the course of the next ten months or so is fascinating, and I'm looking forward to getting to some of these events to watch as many as possible in action."
The Junior Ryder Cup, held biennially in the build-up to The Ryder Cup, sees the best male and female junior amateurs from Europe and the USA go head-to-head in a mixed event.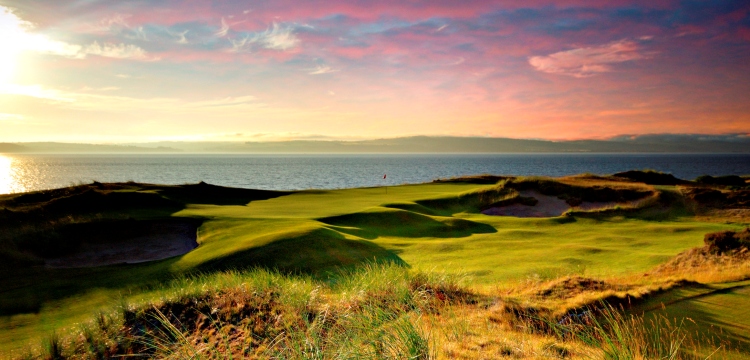 Many of world golf's biggest starts have in the past featured in the junior competition before excelling at The Ryder Cup and the Solheim Cup. Sergio Garcia and Rory McIlroy both succeeded in the event before also winning The Ryder Cup, while Suzanne Peterson and Carlota Ciganda both triumphed as amateurs before lifting the Solheim Cup.
Boys' Events:
| | | |
| --- | --- | --- |
| Tournament | Date (2020) | Venue |
| Spanish International Amateur Championship (Copa S.M. El Rey) | 26 Feb – 1 Mar | Real Club Sevilla Golf, Spain |
| French International Boys' Championship (Carlhian Trophy) | 9 – 13 Apr | Golf des Aisses, France |
| Lytham Trophy | 1 – 3 May | Royal Lytham & St Annes GC, England |
| German Boys' Open | 4 – 6 Jun | GC St. Leon-Rot, Germany |
| The Amateur Championship | 15 – 20 Jun | Royal Birkdale & West Lancashire GC, England |
| European Amateur Championship | 24 – 27 Jun | Golf du Médoc Resort, France |
| European Amateur Team Championship | 7 – 11 Jul | Hilversumsche GC, Netherlands |
| European Boys' Team Championship (Jean-Louis Dupont Trophy) | 7 – 11 Jul | Upsala GC, Sweden |
| R&A Boys' Amateur Championship | 11 – 16 Aug | Moortown GC & Alwoodley GC, England |
Girls' Events:
| | | |
| --- | --- | --- |
| Tournament | Date (2020) | Venue |
| Portuguese International Ladies' Amateur Championship | 29 Jan – 1 Feb | Montado Golf Resort, Portugal |
| Spanish International Ladies' Amateur Championship (Copa S.M. La Reina) | 26 Feb – 1 Mar | RCG Tenerife, Spain |
| French International Girls' Championship (Esmond Trophy) | 9 – 13 Apr | Saint Cloud GC, France |
| German Girls' Open | 4 – 6 Jun | GC St. Leon-Rot, Germany |
| The Women's Amateur Championship | 23 – 27 Jun | Kilmarnock (Barassie) GC, Scotland |
| European Ladies' Team Championship | 7 – 11 Jul | GC Escorpión, Spain |
| European Girls' Team Championship | 7 – 11 Jul | ROSA Private GC, Poland |
| European Ladies' Amateur Championship | 22 – 25 Jul | Kytäjä Golf, Finland |
| R&A Girls' Amateur Championship | 11 – 15 Aug | Southport & Ainsdale GC, England |
European Countries for Junior Ryder Cup European Team Eligibility
Albania
Estonia
Liechtenstein
Russian Federation
Andorra
Finland
Lithuania
San Marino
Armenia
France
Luxembourg
Serbia
Austria
Georgia
North Macedonia
Slovak Republic
Azerbaijan
Germany
Malta
Slovenia
Belarus
Greece
Moldova
Spain
Belgium
Hungary
Monaco
Sweden
Bosnia and Herzegovina
Iceland
Montenegro
Switzerland
Bulgaria
Ireland
The Netherlands
Turkey
Croatia
Israel
Norway
Ukraine
Cyprus
Italy
Poland
United Kingdom
Czech Republic
Kazakhstan
Portugal
Denmark
Latvia
Romania