PVG Training Available to Scottish Golf Club Officials
Posted on 04/08/2020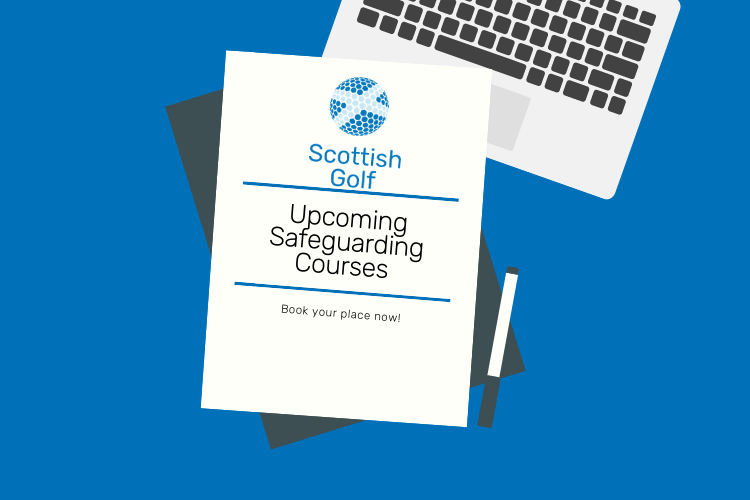 With Scotland moving into Stage 3 of its route map out of lockdown, there are now several areas of the voluntary sector that are able to resume their activities.

In April, Disclosure Scotland placed a hold on the processing of non-essential PVG to support the COVID-19 response, prioritising key worker applications. This hold has now been lifted and PVGs for sport and other sectors can now be processed again.
To comply with current COVID-19 measures, Disclosure Scotland are accepting digital PVG applications – using editable Word documents. Throughout the period of lockdown organisations responding to COVID-19 have been using the new digital application for key worker roles and found the transition from paper forms made the process quicker and easier than had been anticipated.

Scottish Golf will be using the digital PVG application forms moving forward and will only process paper forms in exceptional circumstances.

The Safeguarding page on the Scottish Golf website has now been updated with the digital PVG applications, both the Application to join and Existing Application along with relevant guidance notes can be found here.

As Safeguarding Officers are also responsible for checking ID, we have teamed up with a number of other Governing Bodies to offer free training on how to check ID while adhering to current physical distancing measures. These sessions will also give you the opportunity to ask questions about the new PVG process.
Below is a list of the dates and times for the training:

• 12th August 6-7pm
• 21st August 6-7pm
Click to book a place on one of our PVG ID Checker Training courses.

We hope you are able to make use of these sessions, if you have any questions please contact a member of our Safeguarding Team at [email protected].