Inaugural PING Scottish Open Series champion is crowned at Trump Aberdeen
Posted on 24/08/2022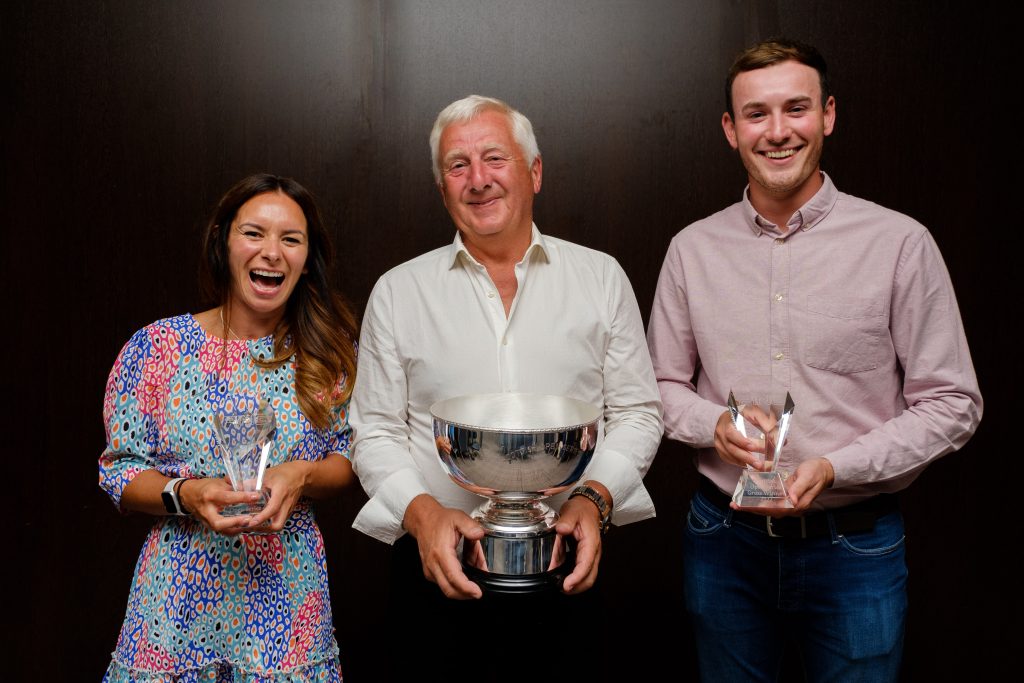 Leslie Boswell, first PING Scottish Open Series winner claims trophy at Trump Aberdeen
The new championship, from Scottish Golf, is in its inaugural year and has offered golfers of all abilities, handicaps and genders the opportunity to compete on Scotland's best courses at great value. Winners scooped PING vouchers, PING products and the chance to play Gleneagles with DP Tour champion, Calum Hill.
Finalists from the six qualifying rounds arrived Trump International, Aberdeen on Friday 19 August to battle it out for the trophy and top prizes for the Nett winner, Nett runner up and Scratch winner. With a field of 30, handicaps ranged from +2 to 20, with two women making the final cut.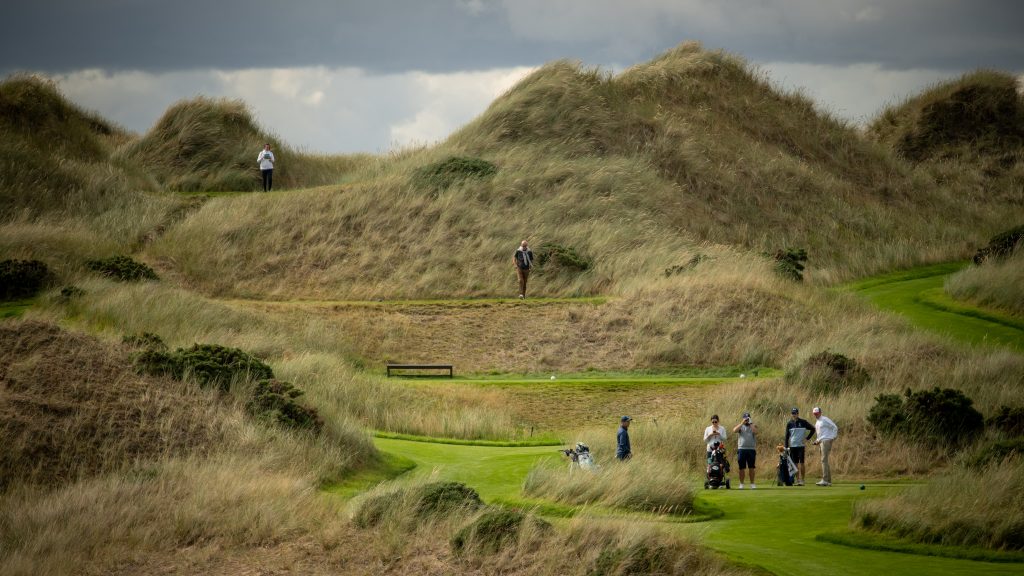 Representing Fairmont St Andrews Golf Club was Leslie Boswell (12), nett winner and inaugural PING Scottish Open Series champion. With a nett score of 69, he faced a tough front nine, with a triple bogey on the 1st and doubles on the 5th and 6th. However, two birdies in a row on the 16th and 17th saw him card a total of 69 (-3) – just enough to clinch the title from runner up, Lynne Badger. Commenting on his win, Boswell told Scottish Golf:
I feel amazing, I never thought it would be possible. I thoroughly enjoyed all [three] qualifiers I played in and I would have played in more if I could but they were full. I've already told my friends about next year because they're well run, the courses are great at great value. I'm used to playing good courses, and this one at trump Aberdeen was one of the best if not the best I've ever played. I thought Lynne was going to wipe the floor with us all!

I think this type of event is the way forward. Golf is an even playing field – that's what the handicap system is all about – I love it. Book me up now for next year, it's been great!
Lynne Badger, member and qualifier at Douglas Park, had a storming start and, after a short wobble on the middle few holes that saw three double-bogeys in a row, she found form again to come in 2-under (70). One of two women competing in the final, she said:
I'd say to any woman considering playing to give it a go. It makes no difference who you're playing with – we're all scrambling to make pars as much as each other. I was worried that everyone else would be playing off 1 or 2, but we're all just playing the same game and it's never easy! As a higher handicapper it's brilliant to play in a national competition and it was really welcoming.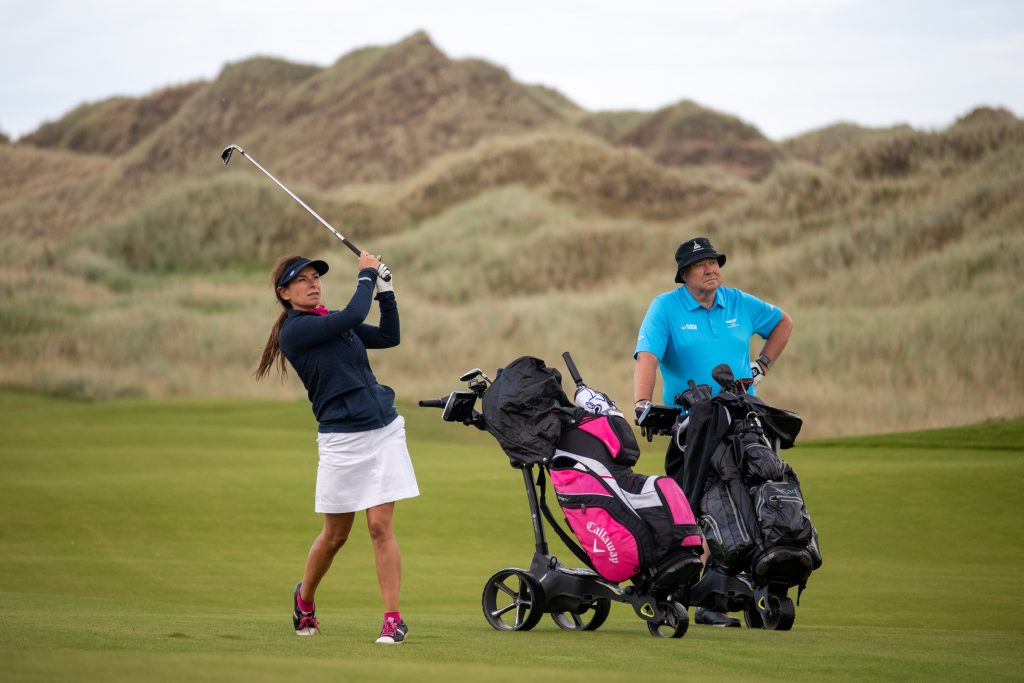 On winning the runner-up prize:
I'm delighted! I could see the leaderboard the whole way through which I wish maybe now I hadn't looked at because I bottled it going down the 18th, but I'm still really chuffed. I played and qualified at Douglas Park, which was a last-minute decision as I'd considered joining there anyway, and in fact I joined there a few weeks later. I would never had the opportunity to come here [to Trump] and play if it hadn't been for the competition so I was over the moon to get a game.
Winning the scratch prize with a gross score of 2-over par (74), was Nathan McCulloch of Kingsknowe Golf Club. A challenging start saw a triple-bogey on the first, but a resilient McCulloch clawed it back, birdieing the 5th, and making par on all but the 3rd to card 39 on the front nine. A double-bogey on the 10th didn't dampen his resolve, and he bounced back with three birdies to finish on a total of 74, just one ahead of his nearest competitor, Angus Watson of Douglas Park (+3, 75).
On winning the scratch prize, Nathan McCulloch said:
Feels quite surreal, to be honest. It's a big honour just to be here in the first place. I hit a couple of the worst swings of the day on the first hole, but you learn from experience. If you're get the bad swings out early you have a time to recover.

My brother got me into the sign up – I used to be a member [at Bruntsfield] when I was a kid, but it was a good opportunity to go back and play. It was so much fun playing the course and had a really good solid round of golf.

Trump Aberdeen is one of the best courses I've ever played in my life…the condition was as good as you'll ever find. You never get greens or fairways that good!
Commenting on the Series, he added:
This series is the best thing we've got for letting anyone play. I can't recall many events that give the opportunity that these guys have had. The girls getting involved, the higher handicap guys getting involved – this is what we need to grow the game of golf. There are so many things we lack, and… for a higher-handicap golfer … these opportunities now give us chance to play together and compete at the same level. I will one hundred percent be signing up to play in this tournament again.
Boswell, Badger and McCulloch win PING vouchers worth £500, £450 and £400 respectively.
Scottish Golf would like to thank all the host venues that so kindly and generously welcomed this new series to their courses this year. Toni Fiinch, Senior Events Manager at Scottish Golf, said:
Murcar Links, Fraserburgh, Douglas Park, Bruntsfield, Longniddry and Western Gailes have all been outstanding and provided wonderful experiences for our participants. Without they support the Series wouldn't have been half the success it is. And thanks also to Trump for providing a first-class backdrop for the final – and ample challenge for our golfers!
Scottish Golf will be running a Winter PING Scottish Open Series in a different format – details of which will be announced soon.