Paul Lawrie and Catriona Matthew talk all things golf in Scotland
Posted on 30/04/2020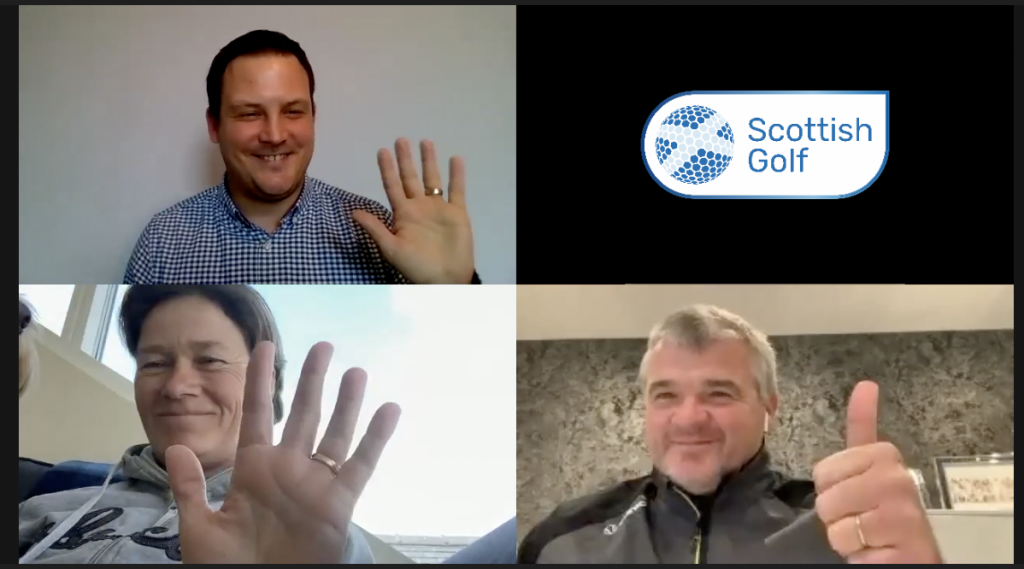 Over 300 people from across Scotland registered to attend an exclusive Zoom Panel call with Major Champions Paul Lawrie and Catriona Matthew on Thursday afternoon.
Hosted by Scottish Golf's Club Business Manager Iain Evans, both Paul and Catriona contributed to discussions on a number of topics including junior golf in Scotland, their individual career highlights and how they are adapting to challenges posed by the current COVID-19 outbreak.
Today's call was the second in a series of calls being delivered by the governing body to help club managers and golfers in dealing with the disruption facing the golf industry. The call, which can be viewed here, was another huge success with a retention rate of 96%.
Iain Evans, Club Business Manager at Scottish Golf said, "I would like to say a massive thank you to our excellent panellists, Paul and Catriona for providing all of our attendees with fascinating insight into their illustrious careers and all things golf in Scotland. We know that these are uncertain and challenging times for everyone involved in our great game and it was a pleasure to be able to bring two of Scotland's greats together to answer questions from golf club managers and golfers across Scotland.
"Our Zoom Panel calls are providing some really valuable insights and we are delighted that we can continue to embrace digital technology during this period to bring people from across our golfing community together."
Details of our next Zoom Panel call will be issued to all affiliated golf club in the coming days and we look forward to welcoming you online again soon.
If you missed the opportunity to attend today's call, watch the YouTube video.