North East District Team advance to victory in Men's Area Team Championship Finals
Posted on 05/09/2022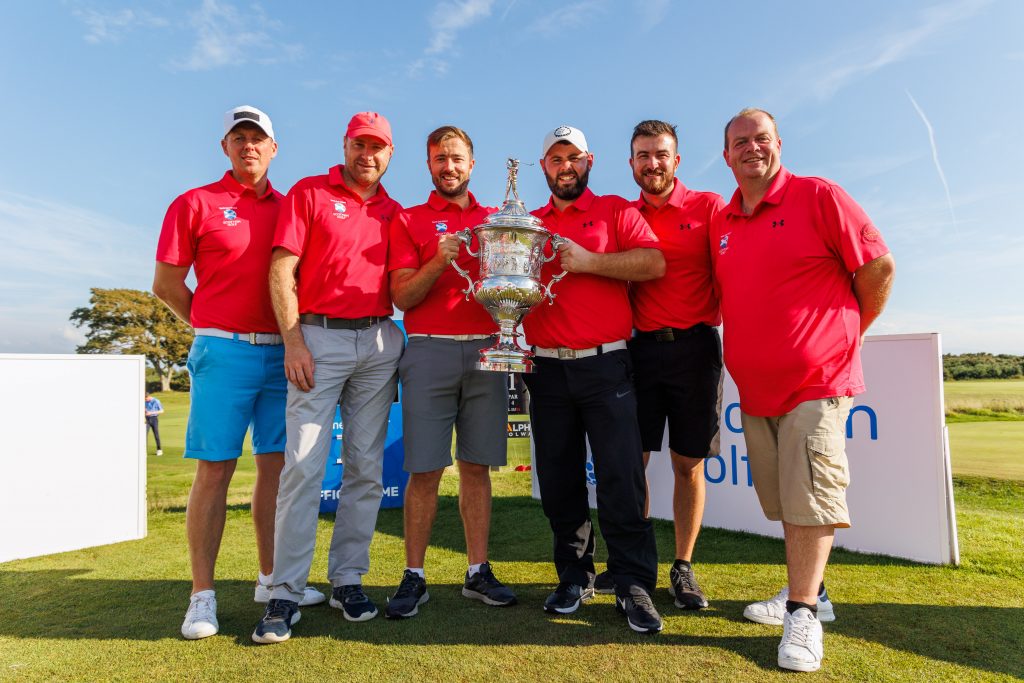 Teams from North East, Perth & Kinross, Ayrshire and Borders met at Powfoot Golf Club to battle it out for the Championship this weekend.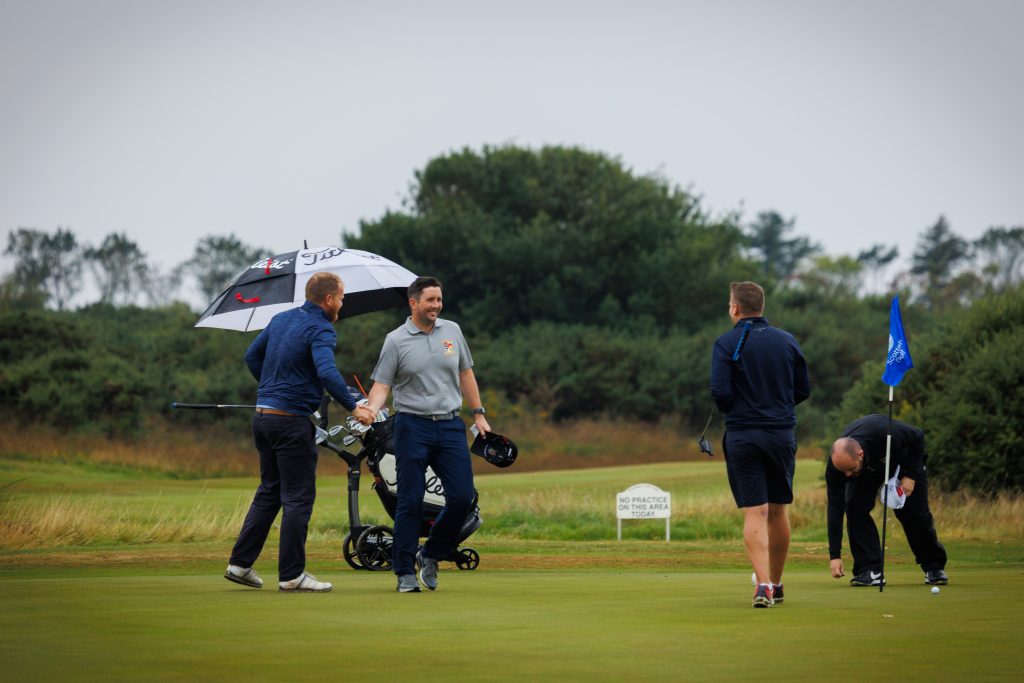 Saturday 3 September saw North East face Borders while Perth & Kinross challenged Ayrshire. Borders got off to a flying start in the Teams matchplay, with Alan Turnbull and Mike Foley (both from Peebles) going 1 Up on Neil Mitchel (Bon Accord) and Gary Esson (Portlethen). Meantime, David Gillie (Torwoodlee) and Jack Mcdonald (Roxburghe) triumphed 7&5 on Adam Giles (Newmachar) and Clark Brechin (Portlethen). 
However, the afternoon took a turn in North East's favour, and with the singles game going overwhelmingly their way they beat Borders 5 points to 1, resulting in a 6-3 score overall. 
The reverse was true in the other semi-final, with P&K so overpowering Ayrshire in the Team matchplay that even a steady performance in the Singles by Ayrshire (3½-2½) wasn't quite enough for a comeback. P&K's success was thanks in no small part to Glenn Campbell (Blairgowrie), Scott Michie (Kinross), Steven Park (Blairgowrie), Lewis Seath (Muckhart), Ewan Farquharson (Blairgowrie) and Kenneth Macaskill (Auchterarder).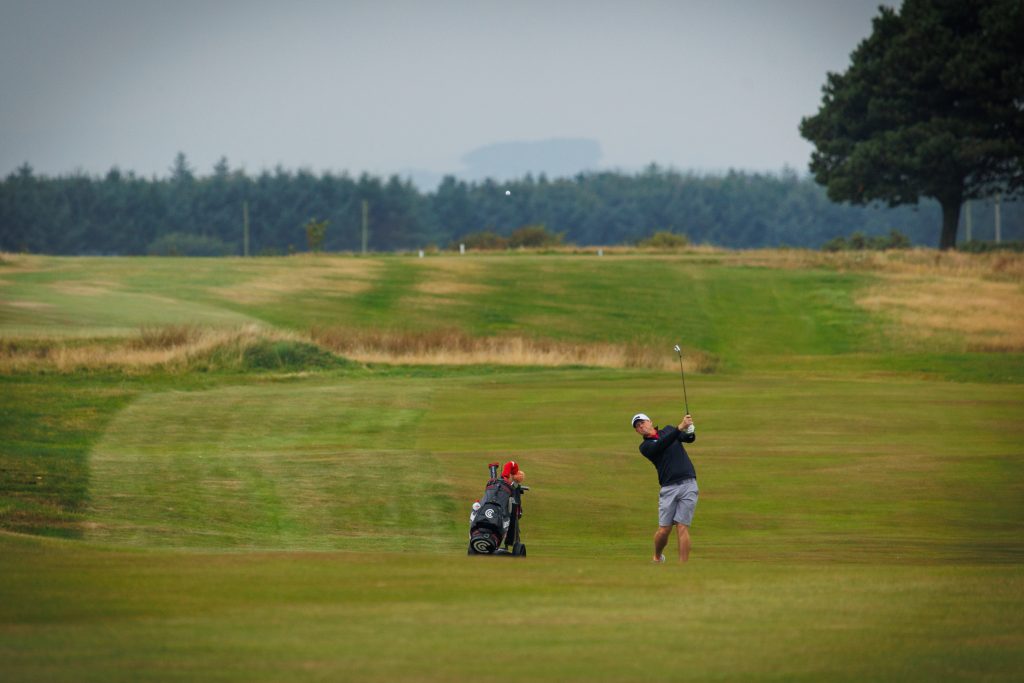 Perth & Kinross and North East advanced to the final, and kicked off day two of play with an awesome foursome performance from Adam Dunton and David Morrison (3&2) and Adam Giles and Brechin (4&3) for North East. It was a tight-run afternoon, however, with Seath and Farquharson both edging back with a 1 Up wins. Ultimately, North East's Singles play saw a 4-2 victory and a total score of 12 that was enough to clinch the title. 
Full details of the scoring can be found at the Tournament link.