Milnathort Back in the Spotlight for a Third Time
Posted on 07/06/2021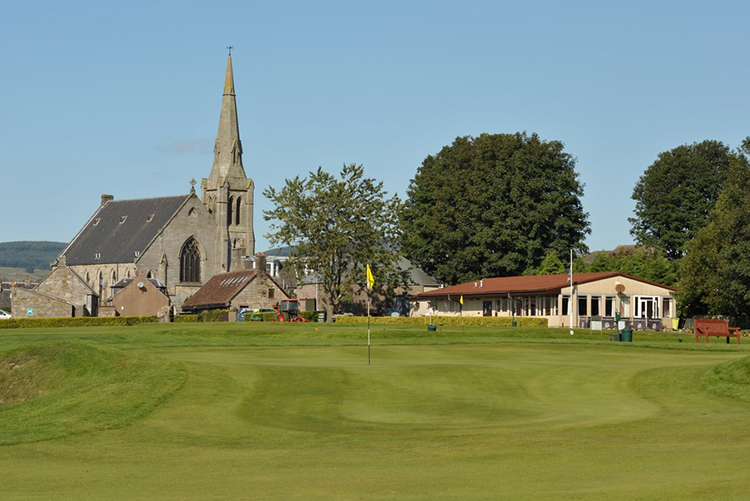 Competitors will have a dream trip to Royal St George's on their minds when Milnathort Golf Club hosts the Scottish Golf R&A 9-Hole Challenge for a third time on Thursday 10 June and Friday 11 June.
---
Live Coverage: #9HoleChallenge
---
The top two pairs on both of those days will win a place in the field for the forthcoming 2021 R&A 9-Hole Challenge Grand Final which is played over the venerable Kent links on Saturday 10 July just a few days before the world's top players arrive for the 149th staging of the Open Championship on 15-18 July.
A total of 76 pairs are competing during the two days as Milnathort hosts its third Scottish Golf R&A 9-hole Challenge since 2018. In that time the club has become well-known for its warm and friendly welcome and its delightful 2,962-yard par 35 course has become a firm favourite with competitors.
"We are delighted to be hosting this national final for a third consecutive time and look forward to welcoming the qualifiers from around the country to our club," said Alastair Wallace, the club's 2021 Chairperson.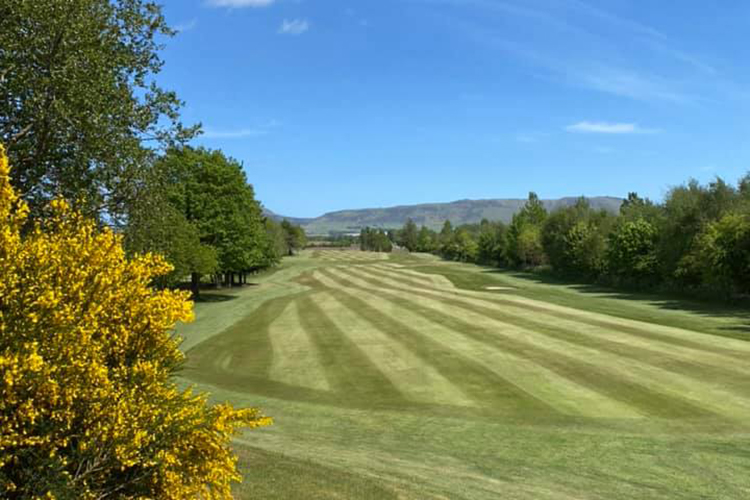 Since Milnathort first hosted the Scottish Golf R&A 9-Hole Challenge nine hole golf has enjoyed a boom in popularity. Every golf club in Scotland now has a 9-hole handicap rating and the popularity of that form of golf is reflected in the Scottish Golf statistics which show that the number of World Handicap System nine-hole qualifying rounds has risen from 47,132 in 2019 to 63,536 in 2020. That is an increase year-on-year of 34.8%.
"I'd like to take this opportunity to thank Milnathort Golf Club for hosting the Scottish Golf R&A 9-Hole Challenge for a third time and know all of the competitors will be looking forward to their visit," said Scottish Golf's Head of Events, Fraser Munro.
"Since the Scottish Golf R&A 9-Hole Challenge was introduced it has developed into one of the most popular events on our schedule and its popularity is likely to increase as 9-hole golf continues to grow.
"It isn't every day that amateur golfers get the chance to play an Open course just a couple of days ahead of the Championship but that's what the R&A 9-Hole Challenge provides.
"Good luck to all the competitors at Milnathort and let's hope that one of the Scottish pairs can go on to win the Grand Final at Royal St George's in a few weeks' time."
The last winners of the R&A 9-hole Challenge were Siobahn McHugh and Robert Kelly won accumulated 35 Stableford points over their home course at Royal Portrush in 2019.
All Scottish Golf competitions are currently being administered under strict Covid-19 safety guidelines. These guidelines are reviewed regularly to ensure they align with up-to-date Sportscotland, Scottish Government and Public Health safety requirements. More information about the current guidelines can be found here.
Competitors at the Scottish Golf R&A 9-Hole Challenge will be recording their scores using the new Scottish Golf App. Hole-by-hole scores will be available from the tournament meaning family and friends can get accurate up-to-date information on how competitors are faring during their rounds.