Membership Marketing Case Studies – Cawder & Tulliallan
Posted on 11/06/2020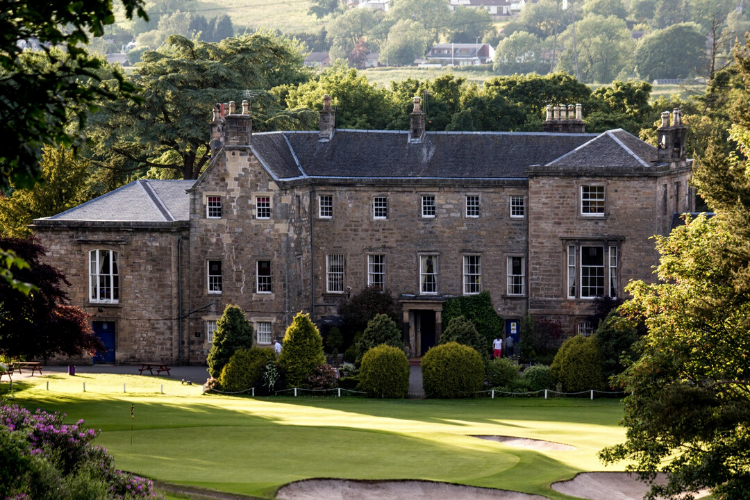 With golfers up and down the country enjoying the opportunity to get back out on the course following the Scottish Government's easing of restrictions, Scottish Golf remains committed to providing our affiliated golf clubs with opportunities to learn and share best practice through our regular Zoom Panel Calls.
In recent days, many golf clubs from across our community have been in touch to make us aware of an increased demand for golf club memberships. We recognise that it has been a challenging time for many of our affiliated golf clubs and like with many challenges, there are also opportunities for golf clubs as the game makes its gradual return.
Following Scottish Golf's Zoom panel webinar with panellists Davis Jones, from Davis Jones Consulting and Kenny Morrison, Managing Secretary at Paisley Golf Club, two short case studies have been produced from Cawder Golf Club and Tulliallan Golf Club, highlighting the success they have had in marketing themselves since the return of golf.
Cawder Golf Club
Tell us a bit about the advertising campaign you ran and how you went about doing this?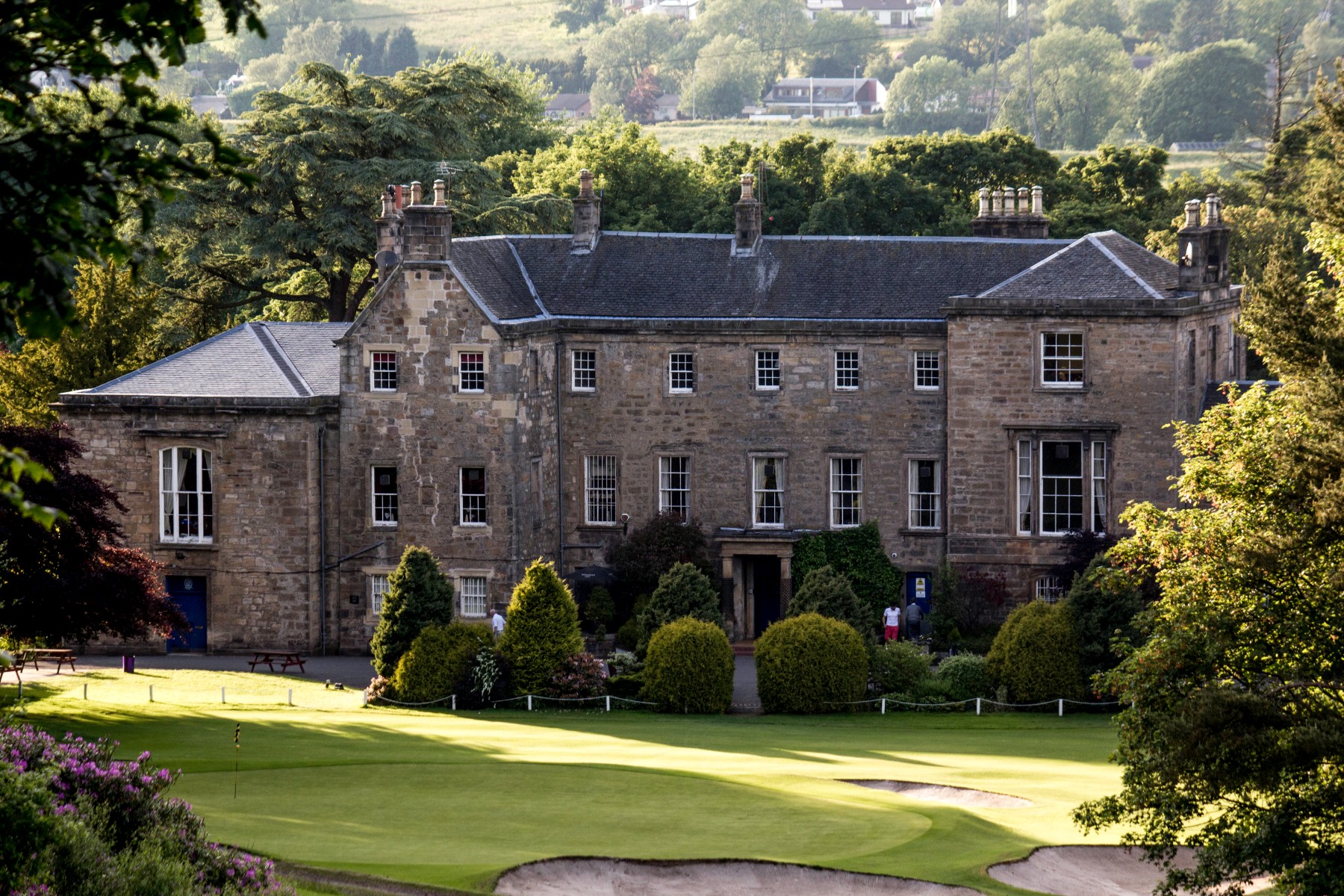 Since an early point in lockdown, we began planning for a membership marketing push as soon as it was possible to do so. Once the date of May 29th was highlighted as the date for a return to golf (subject to confirmation by the First Minister), we launched our 20% off for 2020 special membership offer. This offer applies to all membership types and offers 20% off the membership fee for the rest of the 2020 membership year. For example, our full membership is usually £87 per month, but new joiners could get that for a reduced rate of just under £70. An important side note is that we outlined that new memberships would begin on June 1st to allow members who had joined prior to lockdown to have priority over the first weekend back.
The focus of the advertising campaign was centred around Facebook. We launched the campaign on the 22nd May, one week before golf returned. We created an eye-catching graphic that included all the important information on it and would help draw people's attention to what we were offering. We began the campaign with organic posts from the 22nd of May, but also accompanied this with a Facebook Lead Advert. The purpose of the Lead Ad was to get interested people to fill in a quick form with some details that would allow us to then follow up with them regarding membership. We set a budget of £20 per week for this campaign for four weeks (we are now in week three).
What results has your club seen so far?
We have been overwhelmed by the success of our Return to Golf membership campaign.
Since the 22nd May, Cawder have signed up 135 new members, 57 of which have been our top A1 category. In addition, 22 of those joiners have returned to Cawder after being away from membership for more than two years. As we speak, there are still a number of enquiries ongoing and we will hope to convert many more to membership in June.
With this influx of new joiners, the hope is we will be able to provide a positive experience that will help us retain many of these members beyond this season.
In terms of the stats from Facebook, we have seen some excellent numbers:
The lead advert which was launched on Friday 22nd May has generated 42 direct leads from a spend of £40. In addition, we have had a lot of people contacting us directly or via the website stating they have seen the advert, so the reality is this one advert has probably generated double that number of leads.
In addition, our organic posting has had great engagement with 9,000 impressions, 1,150 engagements and 90 link clicks directly to our membership offers page on the website.
Overall, we have had more than 160 membership enquiries in less than three weeks.
What advice would you have for any other club looking to do something similar?
It is crucial that you have someone with reasonable experience in marketing and social media to be able to maximise the return of the campaign. If your club does not have someone within your membership who can help, do not be afraid to enlist the help of someone externally, even if that comes at a cost. While paying for expertise may seem like a gamble to clubs when cash is tight, the return we have seen makes this gamble one well worth taking for any club.
Getting members on side with any campaign is also key to success. We communicated our intentions to run the 20% offer with all our current members, and even offer a referral scheme where current members can get money off next year's fees if they refer new members. Members are the biggest advocate of your course, and if they are on side with your campaign, they will help sell your offering via word of mouth, or via shares of your Facebook posts.
Having professional graphics to go alongside your campaign helps bring your campaign to life and helps to catch potential members' eyes.
Have a clear idea of what you want to achieve with your campaign – in this instance, we were looking to appeal to a market of golfers desperate to play golf, but unable to just now without membership. We went fairly broad with this campaign but have previously run more focussed ones with success as well.
Be prepared to deal with membership enquiries swiftly. It is a competitive market and if someone enquires to you about membership you need to be ready to respond to them with your offering quickly, otherwise they will just go somewhere else without much persuasion.
Linked back to the first point, do not be afraid to spend some money to try and generate money. For £40 on Facebook we have seen great success. However, even if the campaign had not been a huge success, the financial risk is minimal with the amount spent, so it is certainly worth a try for any club.
Want to find out more?
Cawder Golf Club have kindly offered to support in answering any queries you may have about social media membership marketing. To get in touch, please click here.
Tulliallan Golf Club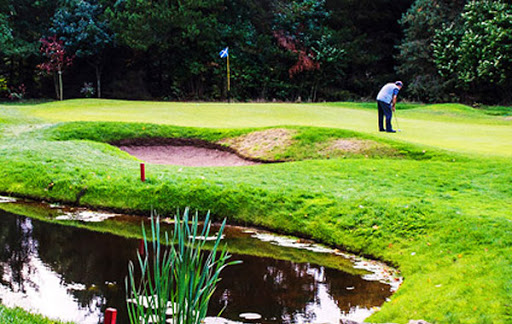 Tell us a bit about the advertising campaign you ran and how you went about doing this?
It started just before lockdown when we were planning to run a new members' open day. But we wanted the offerings to be innovative, different from everyone else roundabout us
We researched what the clubs around us were offering; it was the usual incentives: Get 15 months for price of 12, join before "x" date and get 10% off… etc etc.
We then researched clubs further away, England and Wales and found a couple of offers that seemed to be successful; the "Buddy" membership (join with a friend or friends and get discounted rates) and a 2 year membership, again at a slightly discounted rate because we had a bit of commitment from those who used it.
The other thing we found was that Flexible membership was still very attractive to a lot of people, so we continued our offering but beefed it up a bit with more rounds available.
Then lockdown hit and we were left with what we thought were innovative offers but not sure how to sell them. We were approached by a marketing firm who were offering free resource to build an advert which they would run on Facebook for us. The proposed budget was £100. We thought, what is to lose – 1 new member pays for it. They suggested our conversion rate from leads would be around 20%.
So, they built the video advert and we agreed to launch it around 22nd May on belief golf would be back by 1st June.
What results has your club seen so far?
The response was immediate with enquiries in the first 24 hours exceeding 30, and as we speak we have had 155 enquiries from the advert. These have converted into 45 new members in the last 2 weeks and we are still getting interest. A 30% conversion rate.
We made a point of calling everyone who registered within 12 hours and then sending out the membership details immediately after the call. Almost to a person they acknowledged our prompt response and quite a few mentioned that they thought the offers were slightly different to the usual and that appealed to them.
Everyone who sent back an application form was processed into Club V1 within an hour or two and an email with the new member pack, COVID guidelines and BRS registration details. Again, this was positively acknowledged by all. In addition we mailed their membership cards to their home address so they would receive them within a couple of days of being registered.
What advice would you have for any other club looking to do something similar?
Advice for others:
Prompt follow up certainly helped with the initial hook.
Speaking to them all allowed us to find out what type of membership would suit them best and then explained that one in detail.
Follow up the initial contact asap with an email with all the relevant details
Register promptly and get club details back out to them asap, word of mouth did help here when people commented on this to others.
Think differently about advertising, we have been stuck in the old school thought that you need to have a presence in magazines and online offering like Bunkered. The few thousand spent there each year never delivered the response this FB advert got.
Look outside the immediate vicinity to see what membership offers might be different and appealing.
Want to find out more?
Tulliallan Golf Club have kindly offered to support in answering any queries you may have about social media membership marketing. To get in touch, please click here.