Melanoma Fund aims to tackle skin cancer awareness in golf
Posted on 17/06/2020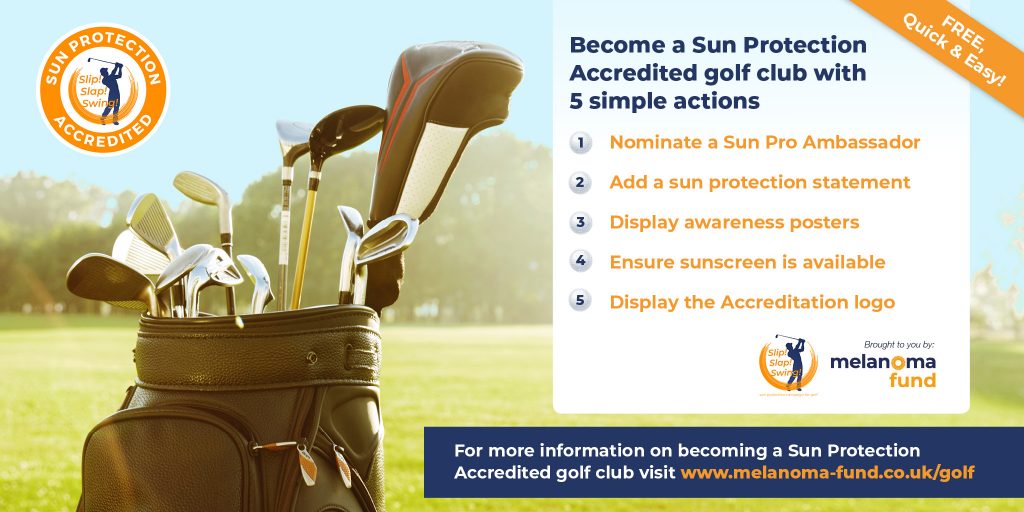 After a successful campaign last year, the Slip! Slap! Swing! sun protection campaign for golf has returned in 2020 with as the Melanoma Fund aims to support 500 golf clubs across the UK to become "Sun Protection Accredited."
The campaign, supported by Scottish Golf, aims to transform awareness of sun protection in golf and hopes to tackle the rapid rise of melanoma and other forms of skin cancer within the sport.
Golf clubs in Scotland can get support from the Melanoma Fund who are offering free support for clubs to become Sun Protection Accredited.
This support will be provided to clubs who sign up to the following five commitments:
Nominate a Sun Pro Ambassador; promoting the campaign to members/staff.
Add a sun protection statement to Terms & Conditions of play/Health & Safety policy.
Display awareness posters and promote the campaign internally, and externally on socials.
Ensure sunscreen is available in the club, either for sale or for complimentary use.
Display the Sun Protection Accreditation logo – both digitally and in the club
For further information visit the Melanoma Fund's Slip! Slap! Swing! campaign here.