Lindsay Takes On Finch in YouTube Carnoustie Challenge
Posted on 22/06/2021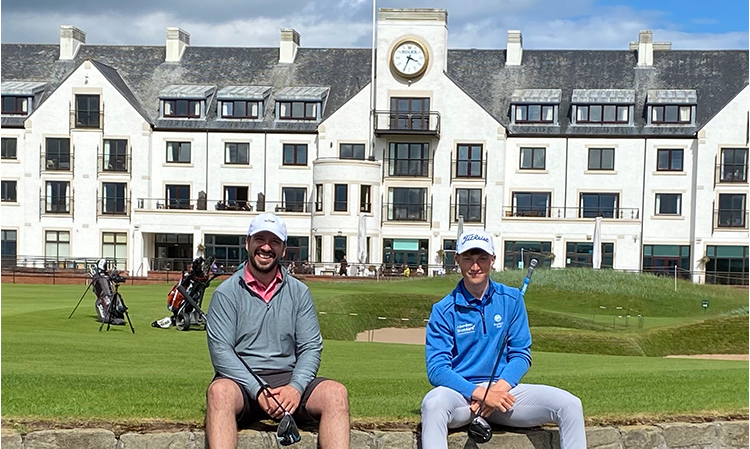 As part of the 2021 Performance Programme, the Scottish Golf National High Performance Squad aims to provide experience on all aspects of elite golf.
This not only includes how to win, but also dealing with the media and creating a public profile on social networks. So when the opportunity came up for Scotland squad member Ruben Lindsay to participate in a video with leading YouTuber and professional golfer Peter Finch, he grabbed it with both hands.
Peter invited the 2019 Scottish Amateur Champion to Carnoustie to take on what is regarded as one of the hardest courses on the Open Championship rota in a series of two video challenges for his YouTube channel.
The +5 handicapper Lindsay from Ayr Belleisle said, "I had never really done anything like that before so it was a great opportunity to learn from Peter to see first hand how he goes about doing media and presenting yourself on camera. I have been preparing for interviews for some time now, knowing what to say and how to say it, so it was really valuable to do it for real."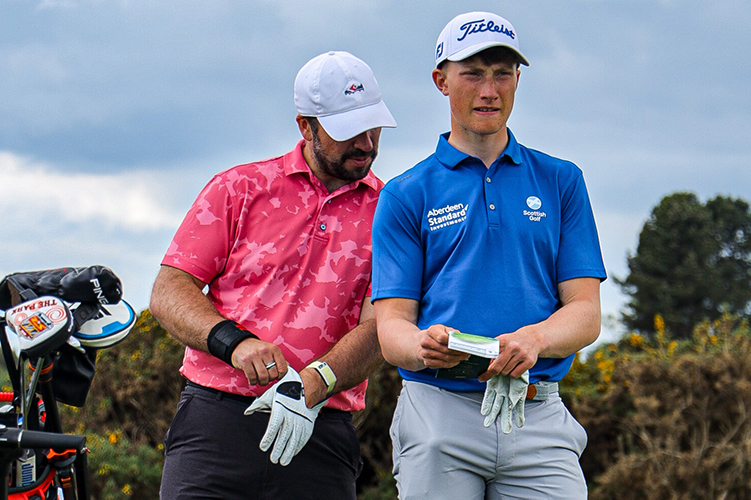 It was Ruben's first visit to Carnoustie and it didn't disappoint: "It was great to play an Open Championship venue and I didn't realise how tight it was. It was crazy windy for the first 3 and last 3 holes, and from the opposite direction to the prevailing wind, but it died down in the middle of the round, so it was a real experience."
"On top of that I had the cameras on me for 4 hours, which was also a first, but I really enjoyed the experience of the course and creating the content with Peter."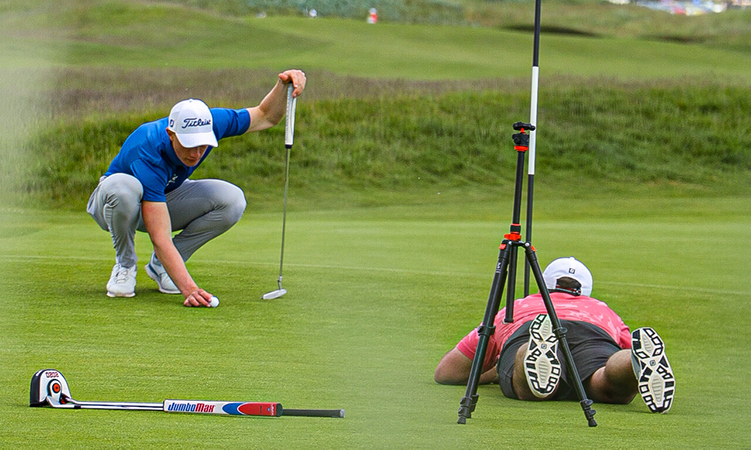 YouTuber Peter Finch has over 400, 000 subscribers and was full of praise for Ruben: "For a young man who had not done a video like this before Ruben was very polished. He is also a classy golfer and a great player who looks like he has a great future in front of him and I look forward to following his progress."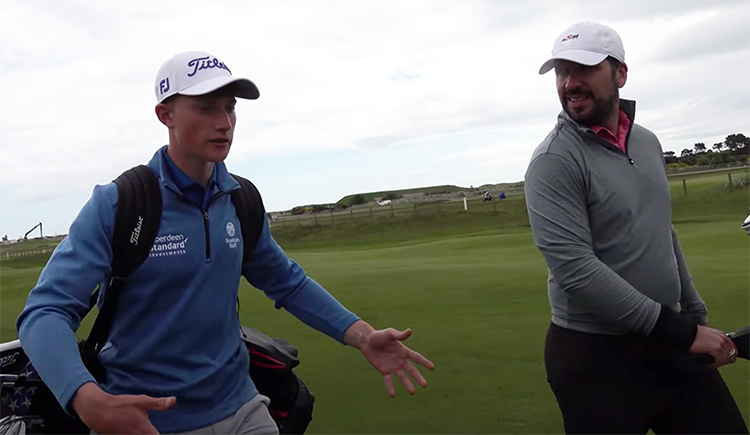 Clare Queen, Head of Scottish Golf's Performance Programme: "I would like to thank Peter Finch for inviting Ruben to participate in his videos. Ruben is a very talented golfer and I am delighted that he took advantage of this opportunity to learn from one of the top professionals in social media. It's this rounded approach to developing our players that is part of our new Programme as it creates first-hand experience that will stand them in good stead for the rest of their careers."
So how did Ruben get on in his challenge with Peter Finch?
You'll have to visit Peter Finch Golf and watch the video below to find out!