Introducing the Scottish Golf Performance Programme
Posted on 26/03/2021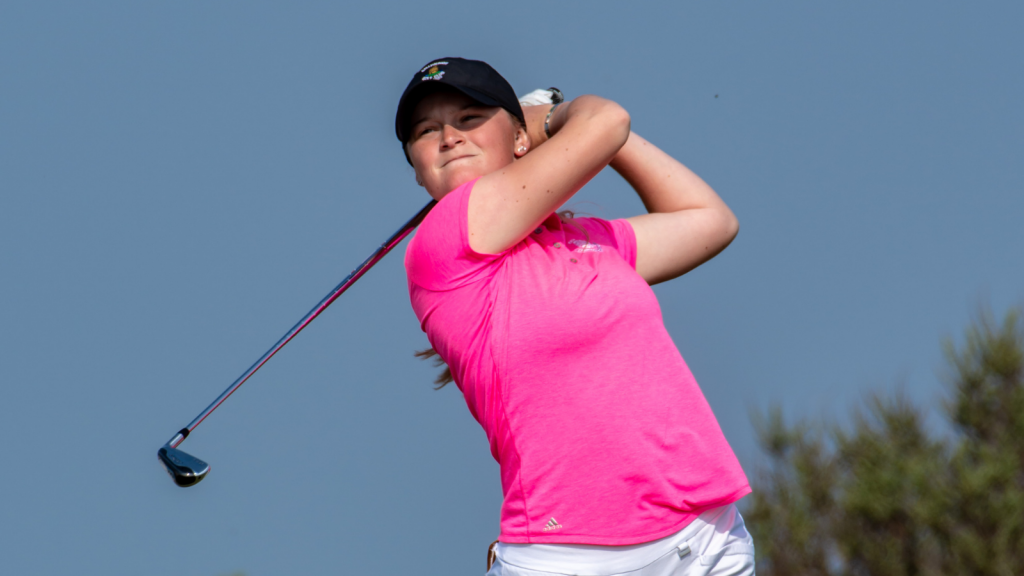 As the golf season starts to come out of hibernation for 2021, the Scottish Golf Performance Programme is getting into full swing with the release of the structure that has been developed in conjunction with Paul Lawrie and Catriona Matthew.
The Performance Programme is devised to add value and support to the work the player is doing with their personal coach. It is not about teaching a player how to improve their swing – their coach already does that. It is about developing potential and maximising performance of our elite players at men's, women's, boy's, and girl's levels to prepare physically and mentally for competitive golf at the highest level.
Working alongside Paul and Catriona will be performance coaches Spencer Henderson and Stuart Clayton, sportscotland Institute of Sport practitioners and other performance support staff to provide additional input to the programme.
Scottish Golf COO Karin Sharp welcomed the new Programme and paid tribute to the previous coaches: "Over the last few decades the Scottish Golf programme has been delivered by many successful coaches including most recently David Patrick and Karyn Dallas, under the watchful eye of former National Coach Ian Rae. Ian led Scotland to success in the Eisenhower Trophy in 2008 and the European Team Championship in 2001, 2009, 2015 and 2016, as well as supporting many individual players who had wins in top flight amateur events over that lengthy period. We sincerely thank him for his significant contribution to many players and squads over a 23-year involvement at national level and look forward to his continued input coaching a number of Scotland's leading players."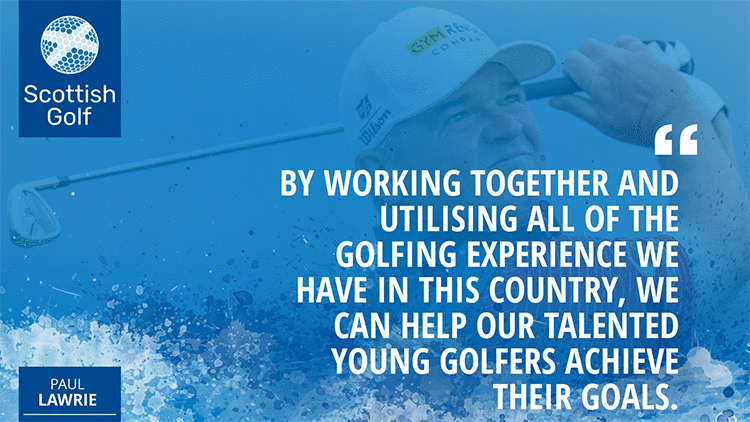 Head of Performance Clare Queen commented, "Throughout the last year we have reviewed our program to determine how we best deliver what the top amateur players require to be successful and how we provide inspiration for the next generation of Scottish golfers. Paul and Catriona have had a big input into how we can best achieve this, and I believe this new approach will equip the Scotland team and our golfers to achieve further success on the international stage. Very few people know what it feels like to stand over a three-foot putt to win a major championship – but that experience, and knowledge is part of what Paul and Catriona will bring as part of their role in our programme."
Players in the programme will be placed in three distinct groups, each offering a different level of support including support services from sportscotland Institute of Sport staff in the areas of physical preparation, physiotherapy, nutrition, sports psychology and performance lifestyle; opportunities to play with Tour players; player development plans and reviews, plus access to Golf Data Lab and Coach Now performance tracking tools.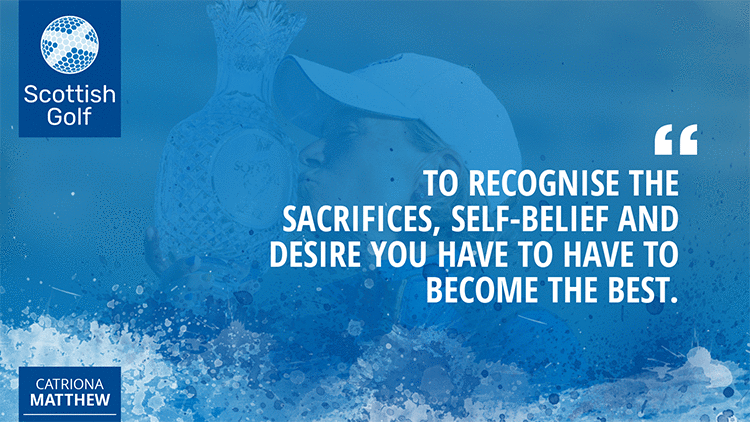 Players in the National High-Performance Squad will have exclusive access to Paul and Catriona who will help them prepare physically and mentally for competitive golf at the highest level and the Solheim Cup Captain was excited about the prospects,
"The game has given me so much over the years and I hope that by sharing my experience, and mentoring the next generation, I can give something back. There is a wealth of potential golf talent in Scotland and anything we can do to help identify and nurture that talent will hopefully help more Scottish golfers find success at the elite level." said Catriona Matthew.
Players in the National Performance and Futures Development Squads will work with Spencer Henderson, Stuart Clayton, and the wider performance team with access to additional support and education depending on the player's needs. Whilst players have already been selected for both the National and High-Performance Squads selection for the Futures Development Squad will not take place until September providing a great opportunity for aspiring golfers to work on their game over the summer.
The programme will provide competitive opportunities and a supportive learning environment designed to cultivate the players ability to learn, with the necessary resilience, confidence and independence to sustain high performance over the long term.
The focus will be on 5 key areas designed to cultivate their ability to learn, with the necessary resilience, confidence and independence that will sustain high performance over the long-term.
Programming for Performance: Create training and competition plans to enable players to develop their knowledge and understanding of their own game and development needs.
Increasing Golf Creativity and Skill: Developing technical and tactical competence can help players to improve their decision-making skills under pressure.
Being Physically Ready: Ensuring players can sustain the physical demands of training and competition while managing the risk of injury through a developing physical competency and appropriate nutrition and hydration strategies.
Being Mentally Ready to Perform: Developing effective mental skills, emotional control, the ability to respond to failure and having consistent routines all contribute to a players' ability to make good decisions and perform under pressure.
Develop performance behaviours: Supporting players to develop the ability to self-regulate their own improvement plan, reviewing performance, making changes, and balancing their golf alongside their life off the course.
Paul Lawrie commented, "By working together and utilising all of the golfing experience we have in this country, we can help our talented young golfers achieve their goals."
The areas are summarised in more detail in the Scottish Golf 2021 Performance Programme review which is available below.
Download Performance Programme Brochure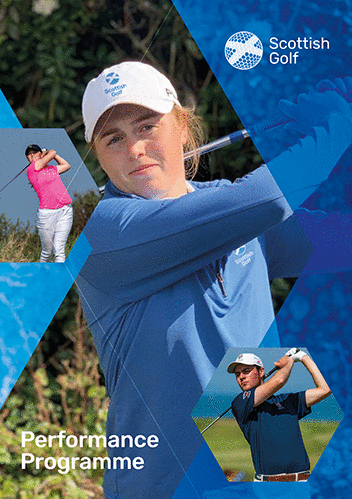 Successful applicants for the first round of the Performance Programme have already been accepted and their names are listed below, and we look forward to welcoming players into the Futures Development Squad later this year.
2021 Performance Programme Players
Clare Queen added "I am delighted to welcome these players into our programme, and I think they will gain a lot from the experience and knowledge we can deliver to them. The second round of selections will be completed in September following the golf season. This is a long-term strategy to build on the successes of the past and I look forward to seeing more silverware lifted by our Scottish players and national teams in the coming years."
National High-Performance Squad
Cameron Adam – Royal Burgess
Hannah Darling – Broomieknowe
Rory Franssen – Auchterarder
Chloe Goadby – St Regulus
Gregor Graham – Blairgowrie
Carmen Griffiths – Aboyne
Ruben Lindsay – Trump Turnberry
Hazel MacGarvie – Royal Troon
Shannon McWilliam – Aboyne
Calum Scott – Nairn
Cormac Sharpe – Blairgowrie
Connor Wilson – Castle Park
James Wilson – Balmore
National Performance Squad:
Eilidh Briggs – Kilmacolm
Jack Broun – Trump Turnberry
Daniel Bullen – Auchterarder
George Burns – Crail
Penny Brown – Auchterarder
Grace Crawford – North Berwick
Calum Daun – Nairn
Megan Docherty – Bishopbriggs
Louise Duncan – West Kilbride
Stuart Easton – Irvine
Summer Elliot – Nairn Dunbar
Rachel Foster – Prestwick St Nicholas
Connor Graham – Blairgowrie
Lewis Irvine – Kirkhill
Ross Laird – Glenbervie
Aidan O'Hagan – Old Course Ranfurly
Stephen Roger – Peebles
Freya Russell – Royal Troon
Jamie Stewart – Old Course Ranfurly
USA College:
Callum Bruce – Duff House Royal
Eric McIntosh – Bruntsfield Links
John Paterson – New Golf Club St Andrew
Sandy Scott – Nairn