Scottish Juniors And Seniors Come Up Just Short
Posted on 06/08/2021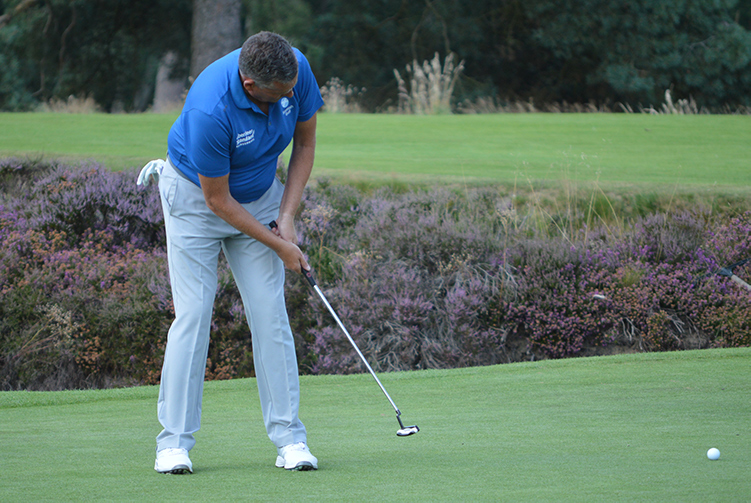 In two very close matches Scotland's combined teams pushed England all the way in the Home Internationals, as our Women finish on a high against Wales.
---
Boys & Girls, Day 3: Scotland 10 v England 11
Scotland's junior golfers narrowly lost to England in a tense deciding match in the mixed Junior Home Internationals at Woodhall Spa in Lincolnshire.
The Scots needed to win the match to claim the trophy but came up tantalisingly short after losing a dramatic encounter 11-10.
It always looked likely to be a cliffhanger after the combined English boys' and girls' team took a slender 7½ – 6½ lead after the 14 singles matches.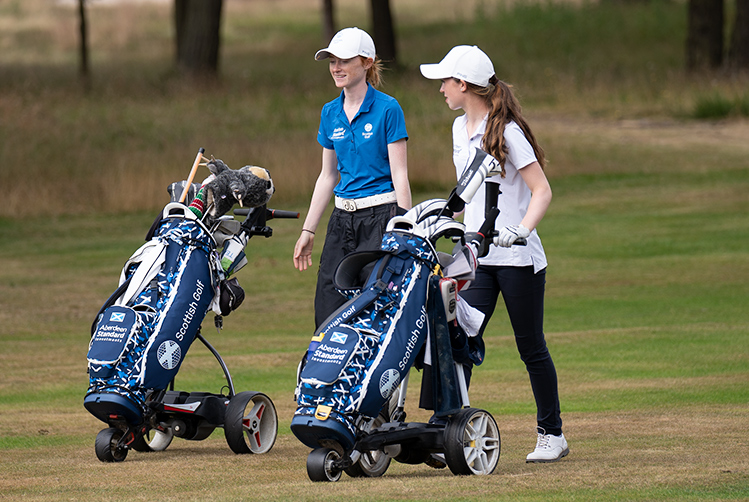 Scotland's Grace Crawford and Carmen Griffiths (above) both put points on the board in the girls' section of the draw before the boys edged their side to within one point of the favourites with wins from Calum Scott, Archie Finnie, Connor Graham and Gregor Graham. Cameron Adam also halved his match to set up an intriguing final afternoon's golf.
There were seven foursomes still to be played and it was not until the last match on the course that England's victory was confirmed.
By that stage Griffiths & Crawford, Daniel Bullen & Ross Laird and Adam & Connor Graham had all won for the Scots. Megan Docherty & Rachel Foster had also claimed a half, but that proved not quite enough when Calum Scott (below) & Gregor Graham succumbed 2&1 to Harley Smith & Josh Berry.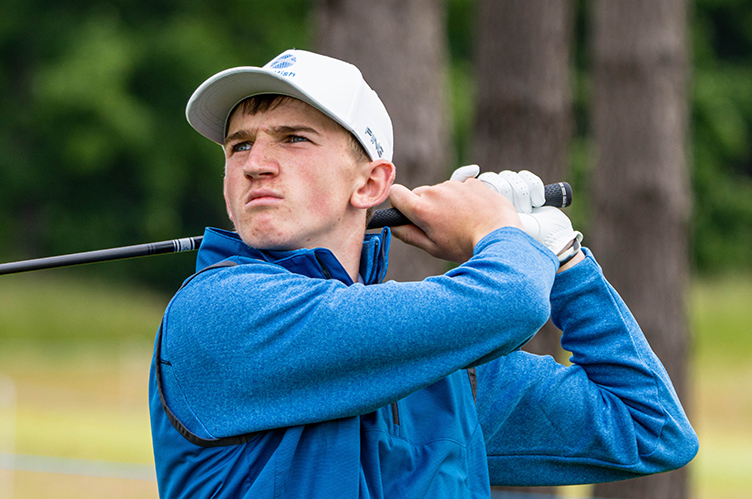 Adam's win alongside Graham in the final foursomes meant he was one of three Scots who emerged from the junior match undefeated.
He claimed five wins and one halve in his six matches which was a feat duplicated by Crawford. Griffiths emerged with five points out of six with four wins and two halves.
Ireland claimed third place in the junior competition when they secured a 17-4 victory over Wales
Boys' & Girls' Home Internationals Live Scoring
---
Senior Men & Women, Day 3: Scotland 5½ v England 6½
Scotland's mixed Senior squad were also chasing outright victory on the final day at Woodhall Spa, but were narrowly edged out by their English rivals.
The Scots got off to a fast start in the morning singles when Karen Ferguson-Snedden and Karen Marshall both won their matches, but Gillian Kyle and Elaine Moffat lost to their English opponents.
That meant the senior women shared the points at 2-2 and it was exactly the same for the men with Paul Moultrie and Derek Paton emerging victorious but Ronnie Clark and Stewart Henderson both losing to their English hosts.
At 4-4 at lunch there was everything to play for in the afternoon foursomes, but it was the hosts who did just enough to keep the visitors at bay.
Ferguson-Snedden & Kyle lost the first foursomes and Scotland went two behind when Henderson& Moultrie were also defeated. Moffat & Marshall then battled back to get the deficit back to one, but Paton & Clark could only halve the deciding match, which meant England secured the title with a narrow 6½ – 5½ win.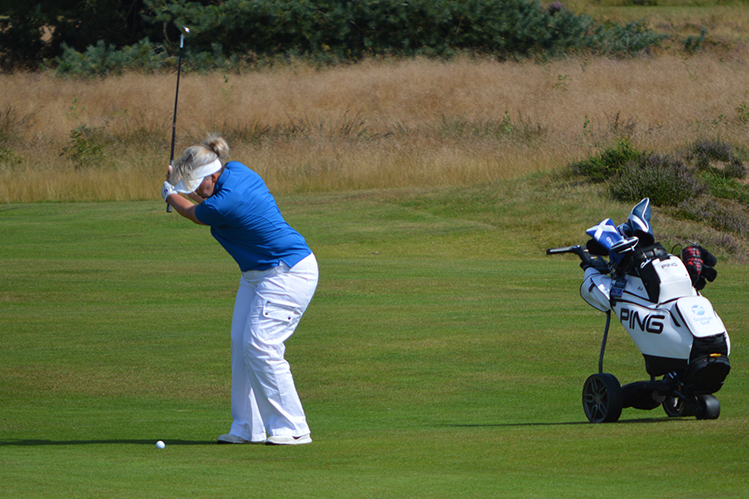 Marshall (above) was Scotland's top performer in the match with 4½ points out of 6.
Ireland beat Wales by 7½ – 4½ in the other match on the course to finish third overall.
Senior Men & Women Home Internationals Live Scoring
---
Women, Day 3: Scotland 8½ v Wales ½
Scotland's women's team lost their opening matches to Ireland and England but bounced back in style by beating Wales 8½ -½ on the final day. That result was enough for the Scots to cement third place behind England and Ireland in the Women's competition.
Scotland began the final day by winning the morning singles 6-0 with victories coming from Hannah Darling, Louise Duncan, Hazel MacGarvie, Shannon McWilliam (below) , Chloe Goadby and Lorna McClymont.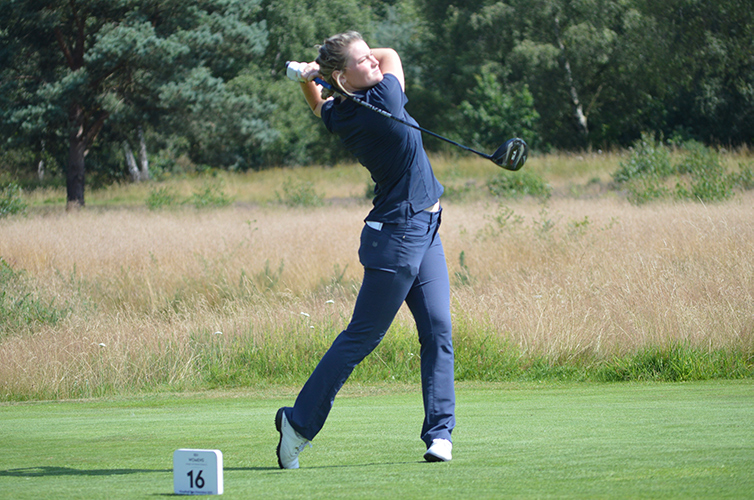 It was almost as one-sided in the afternoon with Darling & Duncan and Goadby & Tara Mactaggart teaming up to win their foursomes. McWilliam & MacGarvie halved with Kath O'Connor & Ellen Nicholas.
The leading Scottish points scorer was Curtis Cup hopeful Darling who won four and halved the other of the fives matches she played over the three-day competition.
England defeated Ireland 6-3 on the final day to defend the title they won at Downfield in 2019.
Women's Home Internationals Live Scoring