Graham looks to extend great run at Dumfries & County
Posted on 30/06/2021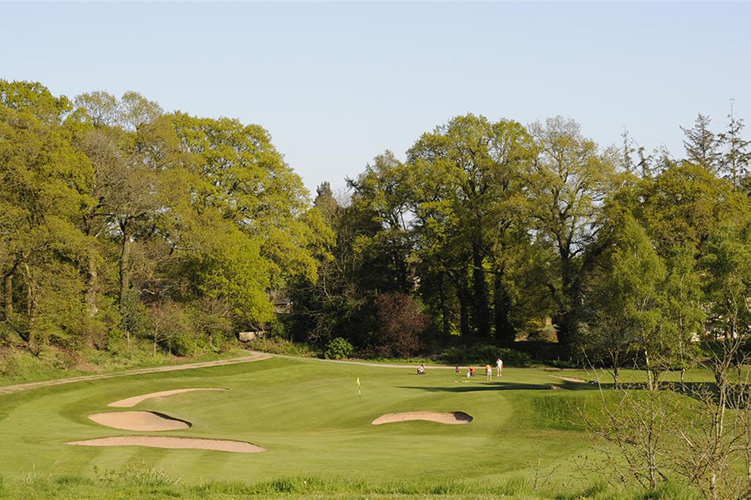 Blairgowrie's Connor Graham will head the home challenge when the Scottish Boys' U16 Open gets underway at Dumfries & County on 6 July.
Graham currently holds a large lead at the top of the 2021 Scottish Boys' Order of Merit after a series of fine results including wins in the Barrie Douglas Scottish Junior Masters and the Paul Lawrie Junior Jug and a second place in the subsequent Stephen Gallacher Foundation Vase.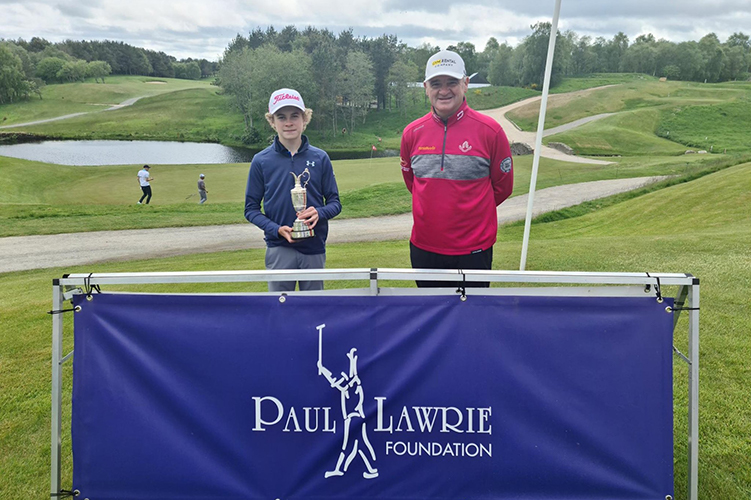 He will now be bidding to succeed fellow Scot Cameron Adam who lifted the trophy the last time the Scottish Boys' U16 Open was played back in 2019 when he beat France's Theodore Reitter on the second hole of a play-off at his home club Royal Burgess Golfing Society in Edinburgh.
The Scottish Boys' Under 16 Championship was first played at Bellshill in 1983 when Elie's John Mather claimed the title but in recent years the home Scottish players have faced an increasingly strong challenge from Continental opposition.
That trend started in 2010 when Switzerland's Remo Füeg won at Auchterarder and since then Sweden's Oskar Bergqvist (2012) France's Matthieu Caron (2013), Paul Foulquie (2014) and Aymeric Laussot (2016) and Italy's Matteo Cristoni (2018) have all lifted the trophy although home players have also tasted considerable success during that period with Ben Kinsley (2011), Jamie Stewart (2015), Calum Scott (2017) and Adam (2019) also claiming the title.
This year due to Covid travel there are only a handful of Continental players in the field but there is a strong English contingent headed by England Boys' squad member Josh Berry and a talented group from Wales including William Sandoz who is part of his country's High Performance Squad.
---
Live Coverage: #SGBoysU16Champ
---
There are almost 60 home players in the field and no less than eleven of them possessed plus handicaps at the time of entry. That list was headed by Graham but also includes Gullane's Oliver Mukerjee, his brother Samuel and Royal Troon's Dylan Cairns. Oliver Mukerjee is currently fourth behind Graham on the 2012 Scottish Boys' Order of Merit.
"This is always an interesting championship because you see so many new names coming through," said Scottish Golf's Head of Events, Fraser Munro.
"There are quite a few players you recognise from the Scottish Golf Performance programme but always others who seem to appear almost out of the blue.
"I'd like to take this opportunity to thank Dumfries & County for hosting this championship at such a busy time of the year and know their course will provide an excellent challenge for all the competitors."
1883 Open champion Willie Fernie designed the original course at Dumfries & County in 1912 and it was extensively remodelled in the late 1920s by five-time Open champion James Braid. The par 69 lay-out is no stranger to staging top events having hosted the British Youths Championship in 1958, the Scottish Girls Amateur in 1976, '80, '88 and 2014 and the British Senior Ladies Championship in 2006.
"We are delighted to be hosting the championship and offer a warm welcome to all competitors and parents," said Dumfries & County's head professional James Erskine.
"We look forward to watching the next generation of rising golf stars showcasing their skills over our course. We wish all the competitors the very best of luck and hope they enjoy the test."
Covid-19 resulted in the 2020 Scottish Boys' U16 Open being cancelled and the lingering effects of the virus mean this year's championship will be administered under strict safety guidelines. These guidelines are reviewed regularly to ensure they align with up-to-date Sportsscotland, Scottish Government and Public Health safety requirements.
Hole-by-hole scores will be available on all three days of the competition via the new Scottish Golf App.