GolfSixes League Continues Success
Posted on 24/04/2020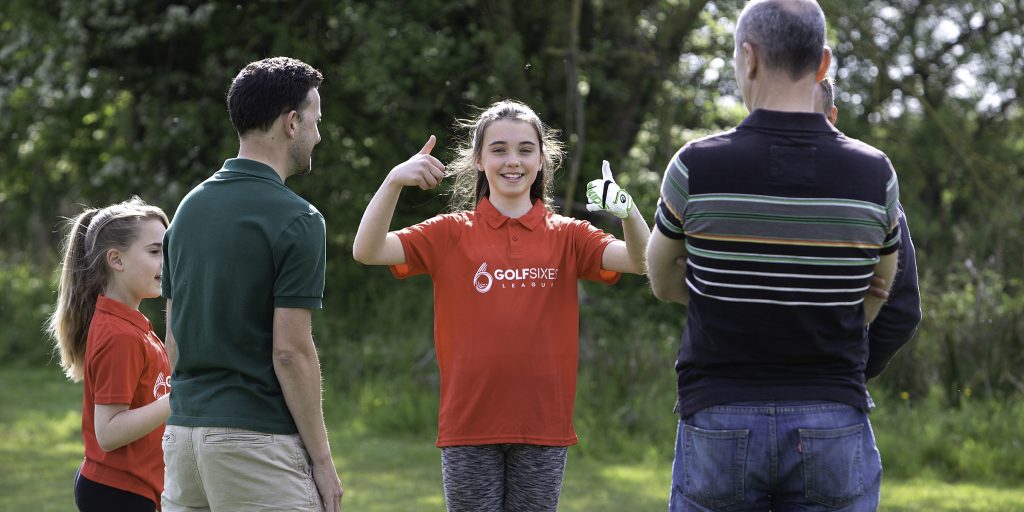 The six-hole team format designed for juniors has been hailed as a "game changer" by the Golf Foundation as Golf Sixes Leagues have become a popular way to attract new younger players and families, with high numbers signing up as junior members in 2019.
In 2019, more than 2,670 boys and girls from 233 golf clubs across 52 Junior GolfSixes Leagues played the game, seeing an increase in junior membership across Scotland, England and Wales. The format was also trialled for the first time in Ireland.
Golf Foundation monitoring found that a high figure of 59% of parents volunteered to support at league fixtures (38% of which were non-golfers); 88% of family members thought the format was 'fun' and more than 80% would like to play more golf. While it was heartening to see that 28% of all players were girls (the charity urges clubs to field mixed teams), the Golf Foundation team is eager to improve this percentage going forward.
Strong interest
Brendon Pyle, Chief Executive of the Golf Foundation, said, "With the help of Sports Marketing Surveys Inc providing insight into what makes a great experience for juniors and their families at a golf club, GolfSixes League was designed to help more budding golfers involved in PGA coaching schemes to engage with both the sport and the golf club, and continue as regular golfers.
"We are delighted with the membership figures and the strong interest from non-golfing families. The average income from food and beverage at a GolfSixes League fixture has been £300, a strong indicator of the wider impact of the initiative on the golf club.
"All our feedback suggests that GolfSixes League now offers a real opportunity to help change the perceptions of golf among the wider public, which is priceless for the sport and a possible game changer."
Investment to support
Thanks to substantial investment from The R&A and the European Tour going forward, and operational support from the four Home Nations, it is anticipated that when returning to play golf is possible again once the coronavirus restrictions are lifted, there will be a scheduled 98 GolfSixes Leagues across four nations, featuring 484 golf clubs (smaller trials will also be held in new areas) and 6,600 youngsters are expected to take part.
GolfSixes League means squads of 12 boys and girls practising together with their PGA coaches before the weekend matches against other clubs, all played wearing coloured team shirts. The Foundation recognises the coaching build-up and togetherness has appealed to children and parents who experience this in football, rugby and hockey teams, but less so at golf clubs. The Texas-scramble element of the play unites all abilities within the same team.
The initiative was first activated with the support of Sport England and matches take place predominantly at HSBC Golf Roots Centres, junior-friendly golf clubs supported by the Golf Foundation. Every child taking part receives three Titleist golf balls.
Pyle added, "We have been further buoyed by the very generous support of The R&A, this charity's strongest supporter, and our friends at the European Tour who are doing such great work with GolfSixes as a European Tour event. Both organisations clearly recognise the potential of GolfSixes League as we work alongside England Golf, Scottish Golf, Wales Golf and the Confederation of Golf in Ireland."