Girls' Golf Hubs Are Back For 2021 – Register Your Club Today
Posted on 10/05/2021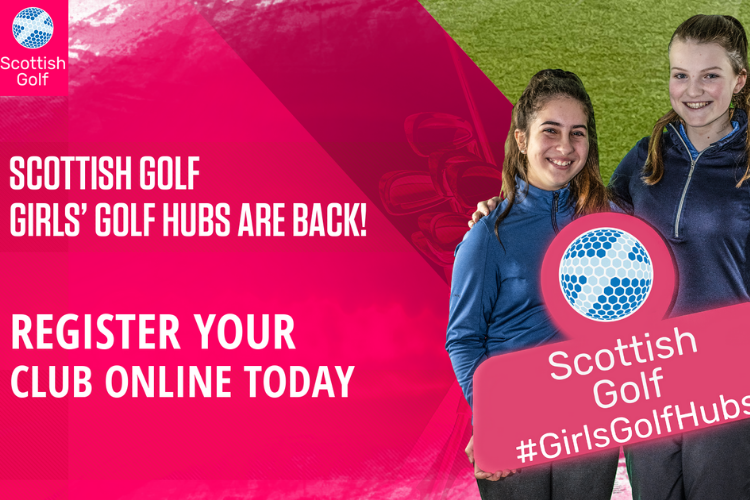 What Are Girls' Golf Hubs?
If your club is looking to introduce more young girls into the game, our new Girls' Golf Hubs are perfect for you.
There will be 50 Girls' Golf Hubs created across the country, supported by Scottish Golf, the Solheim Cup Legacy Fund and The R&A.
The Hubs will offer a 6-hour summer holiday coaching and activity programme, providing golf clubs with tangible opportunities to grow the number of girls playing golf at their club.
What Support Is Provided For Clubs?
Each Girls' Golf Hub will receive up to £300 credit to spend on equipment with Golphin based on 10 girls per Hub, plus a prize pack of 20 items containing Girls' Golf Hub merchandise.

There will also be access to our Learn to Golf Coaching resources and software to create your marketing campaigns. Further funding opportunities can be accessed via our Roving Pro and Club Hire grants.
How Can Clubs Apply?
To be considered for a Scottish Golf Girls' Golf Hub, your club must have the capacity to deliver a 6-hour coaching programme throughout the summer holidays between 28 June and 20 August, with dates and times to be arranged by the club. The Girls' Golf Hub can be delivered by either PGA Professionals or licenced volunteer coaches at your club.
It will be the club's responsibility to promote their Girls' Golf Hub and enrol the girls, collecting any player fees through a registration process set up by the club. The income from the participants should pay for any coaching costs and support an incentivised membership offer for those participating in the Hub, or be reinvested into the junior programme at the club.
How Does Your Club Get Involved?
Registration is now closed, for any enquiries please contact [email protected]