Frequency of Handicap Index Update
Posted on 22/10/2020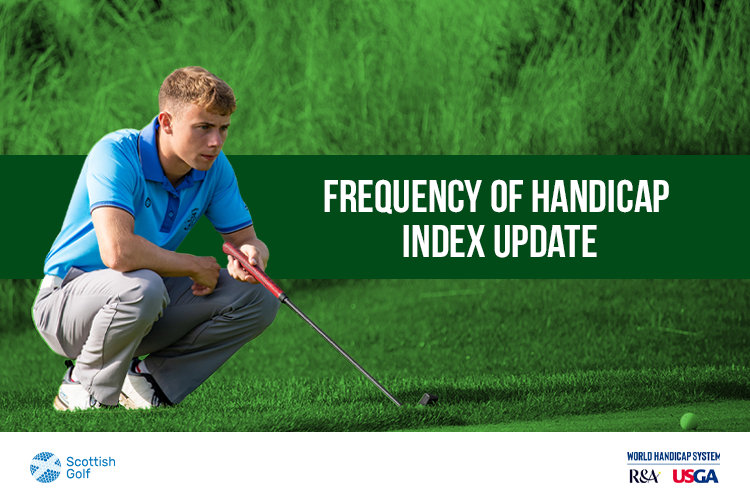 The handicap calculation will take place every night at a specific time and a golfer's new Handicap Index will be calculated ready for the following day.
It is therefore important that a player submits their score as soon as possible on the day of play, after completion of their round and before midnight (local time).
Golfers must input their gross score for every hole played. If a golfer's score is not submitted on the day of play it will not be used in the Playing Conditions Calculation.
A golfer will be able to view their new Handicap Index on the Scottish Golf Platform (via the website or App) or through their own golf club.