Five Golfers Book Their Spot in the PING Scottish Open Series Grand Final
Posted on 23/06/2022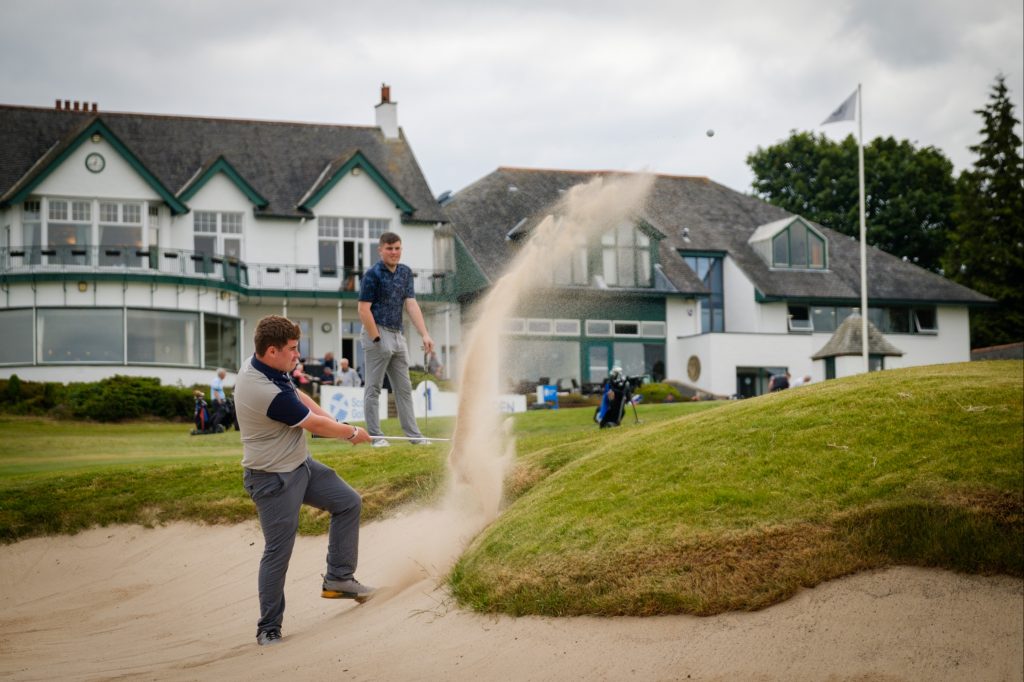 Five more golfers from across Scotland booked their spots in the PING Scottish Open Series Grand Final in the fourth qualifier at Bruntsfield Links today.
The top nett qualifier on the day was Fairmont's Leslie Boswell, who posted an impressive nett score of 63 (-8). Playing off a handicap of 12, Boswell's gross score of 75 (+4) included two birdies, ten pars, and six bogeys to finish two shots clear of the nearest competitor.
It was Kingsknowe's Nathan McCulloch who finished top gross qualifier with a score of 71 (level). McCulloch had been +2 after eight holes, but a bogey free final ten holes, with birdies at nine and thirteen, saw him book his spot at Trump International in August.
Nathan and Leslie will be joined at the Grand Final by the next three best nett qualifiers from today; Ben Lang (Cawder Golf Club), Michael Kayes (Sandyhills Golf Club) and Scott McDonald (Ralston Golf Club).
Another highlight from the day came at the tenth hole where Dullatur's Jamie Mcquillan carded the PING Scottish Open Series' first hole in one! His playing partner came within a couple of feet of matching his achievement but had to settle for a birdie instead.
There are still two more chances for golfers to compete in the PING Scottish Open Series qualifiers, with the next opportunity being at Longniddry Golf Club on Friday 1 July. The final event will then take place at Western Gailes on Thursday 28 July. Spaces are still available to book at Longniddry via the Scottish Golf App, or by following the link, while Western Gailes is fully subscribed.
The PING Open Series has been a new event for 2022 open to golfers of all abilities and ages. 24 handicapper Pamela Robertson from East Kilbride played in today's event and told Scottish Golf, 'The course was great, but the bunkers were an absolute nightmare for me!
'This is the second qualifier I've played in. I also played in the PING Open Series qualifier at Douglas Park and it was really good as well; a lovely day and a good course.
'I'm not a person that plays a lot of different courses so I thought this was a great way to play good courses for a good price, meet some new people, get some nice breakfast and some nice lunch; it's a great day out, what's not to like? I'm thinking about playing the next one at Longniddry as well!'
A full list of scores Bruntsfield Links can be found here.