Find Out More About Kickstart on Zoom Call
Posted on 14/10/2020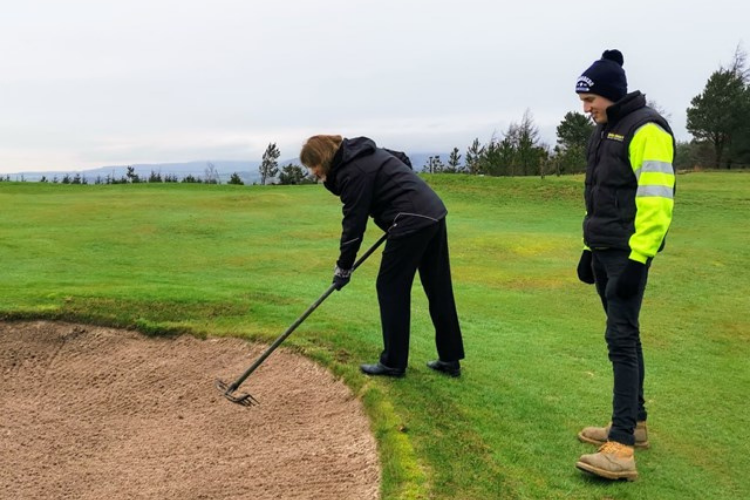 As we continue to navigate our way through the pandemic, Scottish Golf is dedicated to providing opportunities for our affiliated clubs to benefit from our series of online Zoom Panel Calls.
For our next call, which will take place at 3pm on Wednesday 21st October, we have partnered with The Wise Group. The session will focus on providing clubs who may be interested in offering a young person (aged 16-24) a fully-funded 6-month work placement further information on the Government's Kickstart Scheme.
The Kickstart Scheme provides funding to create new job placements for 16 to 24 year olds on Universal Credit who are at risk of long term unemployment. Employers of all sizes can apply for funding which covers:
100% of the National Minimum Wage (or the National Living Wage depending on the age of the participant) for 25 hours per week for a total of 6 months.
Associated employer National Insurance contributions.
Employer minimum automatic enrolment contributions.
A Kickstart Scheme application must be for a minimum of 30 job placements. Scottish Golf recognise that a single employer might not be able to provide this many job placements and we are looking to gauge interest from clubs across Scotland to understand whether this is a project we can work on collectively to reach this number.
If there is sufficient interest from the golf industry in Scotland, Scottish Golf would aim to facilitate this through a representative. Employers can spread the start date of the job placements up until the end of December 2021.
On the call, clubs will have the chance to learn more about the Government's new scheme and delegates will have the opportunity to hear from Alison Bennett, a member of the Government's Kickstart team and Alex Warren from The Wise Group.
Similar to our other Zoom Panel Calls, the session will be hosted by Scottish Golf's Club Business Manager, Iain Evans. Clubs will have the chance to submit questions ahead of time that will be put to our panellists on the day.
To register your club for a place on the upcoming Zoom Panel Call, please click here. Please note that registration will close at 3pm on Tuesday 20th October.
Meet the Panel: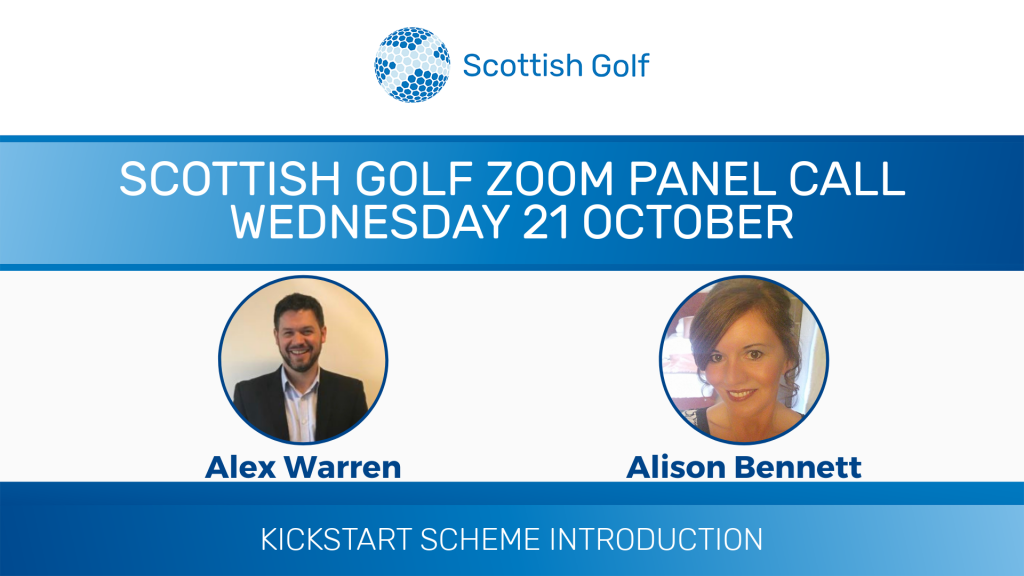 Alison Bennett:
Alison Bennett is part of the Scotland Devolution and Partnership Team where one of her responsibilities is the newly announced Kickstart Scheme. Alison is also the lead for Redundancies, PACE and Rapid Response Service across Scotland as a result of COVID-19 and her role is to support employers and customers link in with partners across Scotland to seamlessly support them from the threat of redundancy back to work.
Alison is relatively new to this role having previously been an Employer Advisor at Kilmarnock Jobcentre for 15 years where she was responsible for advertising and filling employers' vacancies across East Ayrshire, dealing with redundancies and supporting the Work Coaches. Alison has 28+ years in the Civil Service working in various roles before this at Irvine Jobcentre.
Alex Warren:
Alex is the Strategic Development Director at the Wise Group. The Wise Group is one of Scotland's biggest social enterprises and is focused on lifting people out of poverty and making lasting positive changes to people's lives. He has been with The Wise Group for over 12 years and is fiercely passionate about the work that they do. He is responsible for the leadership, direction and management of all strategic business development, to provide the foundation for the sustainable delivery of social impact and growth across the business.
Alex has a real passion for social justice and has spent much of his career focusing on devising and delivering programmes that deliver social impact. Alex is also on the Board of Directors of Ardenglen Housing Association in Glasgow. Through his understanding of the challenges faced by those in or on the fringes of poverty, he is committed to playing a part in delivering real social change and ensuring that no one suffers inequality due to their circumstances.