Dullatur Hosts Scottish Boys' Area Team Championship
Posted on 10/09/2021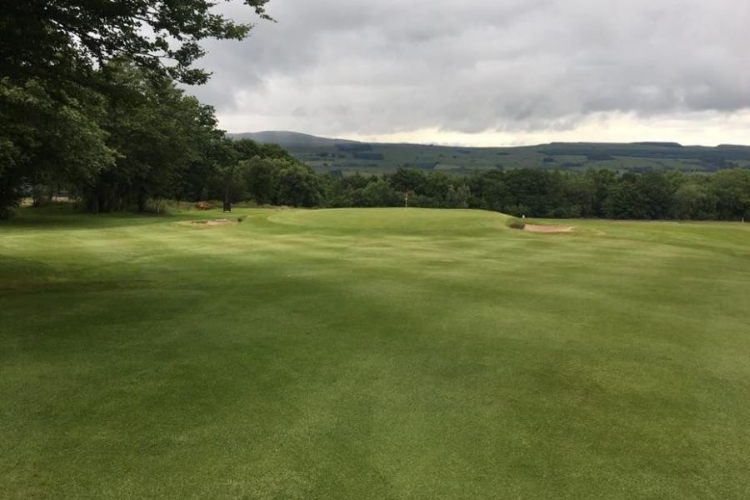 Perth & Kinross will defend the title when the Scottish Boys' Team Championship is played this Sunday (12 September) at Dullatur Golf Club near Cumbernauld.
The Perth & Kinross team comprising Gregor Graham, Cormac Sharpe, Fraser Matthews and Alex Simpson completed a four-shot victory over the South and Renfrewshire the last time the competition was staged at Eastwood Golf Club in Glasgow back in 2018 but this time round will face strong opposition from 2016 and 2017 champions Lanarkshire and 12 other area teams from all over Scotland.
Perth & Kinross have retained the trophy for the last three years because the 2019 event was abandoned due to bad weather and the 2020 competition cancelled because of Covid-19.
The format for this weekend's competition sees teams of four playing a combination of foursomes and singles. The teams all play two foursomes in the morning with both scores counting and then four singles in the afternoon when the three best scores are used to determine the team total.
There is also an individual competition held in conjunction with the singles with the competitor with the lowest gross score winning the Niagara Cup. Taylor Kerr, from Thornhill Golf Club, claimed that trophy in 2018 with other previous winners including Aidan O'Hagen, Darren Howie, George Burns, Bradley Neil, Jamie Savage, Scott Henry and Paul O'Hara.
Dullatur Golf Club is widely regarded as one of the finest golf facilities in central Scotland. It has two courses – the Carrickstone and the Antonine – and was in the news as recently as two weeks ago when its challenging 6,202-yard par-70 Carrickstone course was the venue for the Commonwealth Spoons tournament won by sisters Teresa and Venessa Ho from Newton Stewart. The same course is also being used to stage this weekend's event.
"We are delighted to be hosting the Scottish Boys' Area Team Championship and look forward to welcoming all the competitors this weekend," said Dullatur club captain, Stuart McKie.
"I know our members are looking forward to watching some of the best young players in Scotland.
"Two of our club juniors – Jamie McQuillan and Jack Clark – are playing in the Dunbartonshire team so there will be a lot of local interest as well."
"We are looking forward to be returning to Dullatur and feel sure the Scottish Boys' Area Team Championship will be just as successful as the Commonwealth Spoons," said Scottish Golf's Head of Events, Fraser Munro.
"I'd like to thank the club for agreeing to host two important national events in such a short space of time and also its members for giving up their Carrickstone course at such a busy time of the season.
"The Scottish Boys' Area Team Championship normally produces some excellent golf and it's great to see it back on the calendar after a three-year hiatus," he added.
Live scoring from the Scottish Boys' Area Team Championship will be available on the Scottish Golf App.