Duguid And Dean Claim Gold Medals At The Duke's
Posted on 16/08/2021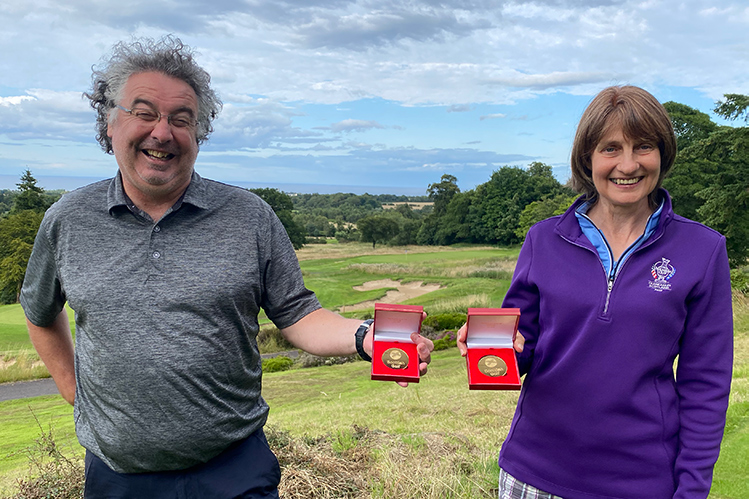 Grant Duguid from Dunecht House and Hazel Dean from Muthill have been crowned as Scottish Golf's champion club golfers of the year for 2021.
The pair produced some spectacular golf to win the men's and women's competitions at the inaugural Scottish Medal Finals Grand Final at The Duke's, St Andrews, against a strong field of 74 qualifiers from all over the country.
---
Live Coverage: #SGMedalFinal
---
Duguid shot a sparkling 7-under par 64 to clinch his victory but it was not all plain sailing as he explained at the end of his round.
The Dunecht House player was level par for his round playing the 13th hole when a stray dog ran onto the green and pinched his ball.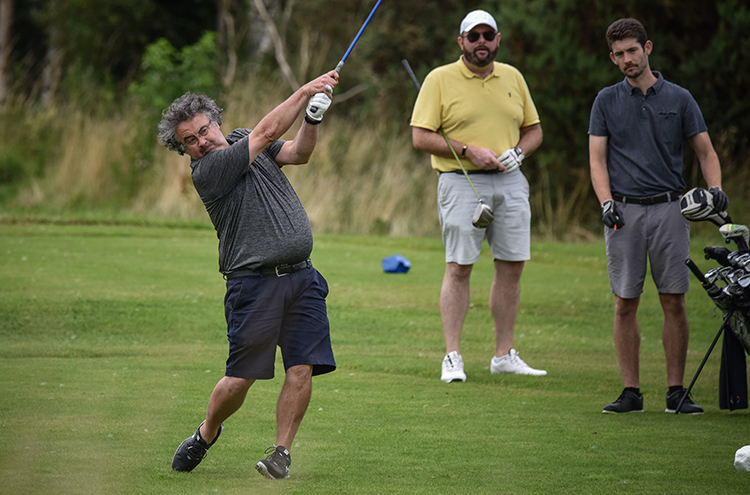 "Luckily we had a spectator who caught the dog, but the wobbles set in a bit after that," he said.
Duguid went on to bogey the 14th and double bogey the 16th before bouncing back with a birdie on the 17th and his 7-under par total was enough to see him finish three shots ahead of Hilton Park's Paddy Cuthbertson and win a gold medal and a Ping voucher to the value of £350.
Cuthbertson claimed the silver medal and £250 Ping voucher with a birdie on the last, despite a rugby injury to the PE teacher's ankle the day before.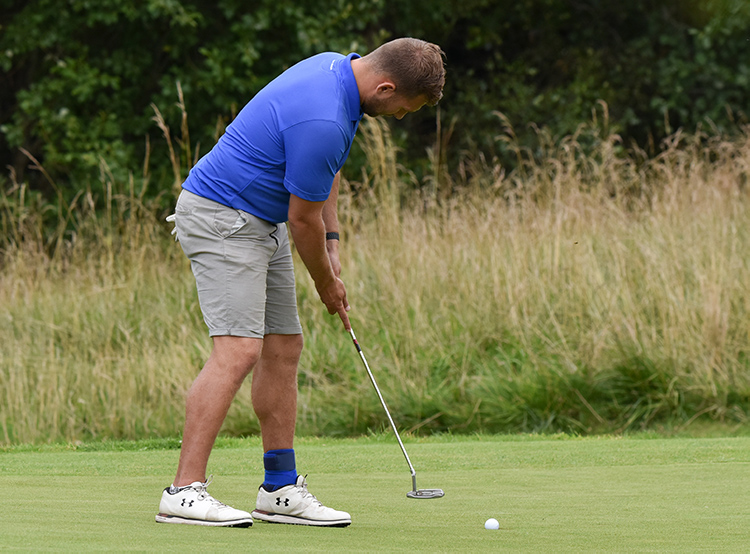 The bronze medal and £150 Ping voucher went to James Logie from the Leven Golf Society who also birdied the last to card a fine three under par 68 early in the day and post a target only two other players could beat.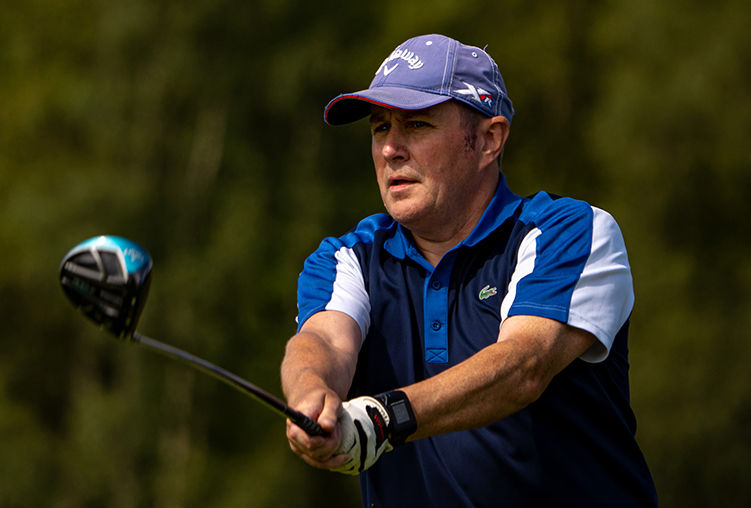 "It's been a great day," Duguid added.  "The competition has been very well run. With the banners out and a starters van on the first tee, it makes us amateurs feel like professionals for the day.  
"The course was terrific too. It's the first time I have played The Duke's. I'd heard a lot of good things about it and I wasn't disappointed. It's very good. You've got to hit your ball well all day out here. It's not easy so I know I've had a really good round.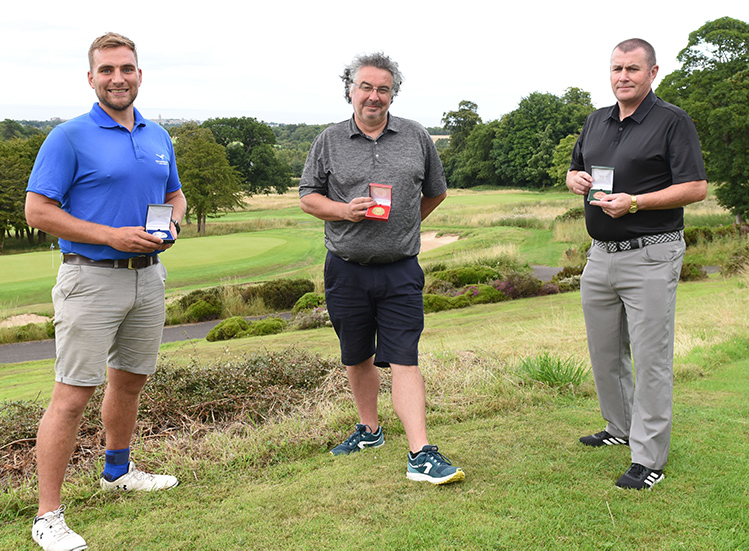 "My irons were very good," he added. "That was probably the key today. Normally, they're pretty weak, but today I was hitting them really well all the way round."
In the women's event Hazel Dean had no such problems with outside agencies as she carded an excellent 4-under par 67 to claim a three shot victory over Eyemouth's Laura Wilkinson who took the silver medal and Morag Wardrop from Turnhouse who claimed the bronze, plus the same Ping vouchers as the men.
Murrayfield's Fiona Ford also carded a 67, but lost out on a medal after a card countback.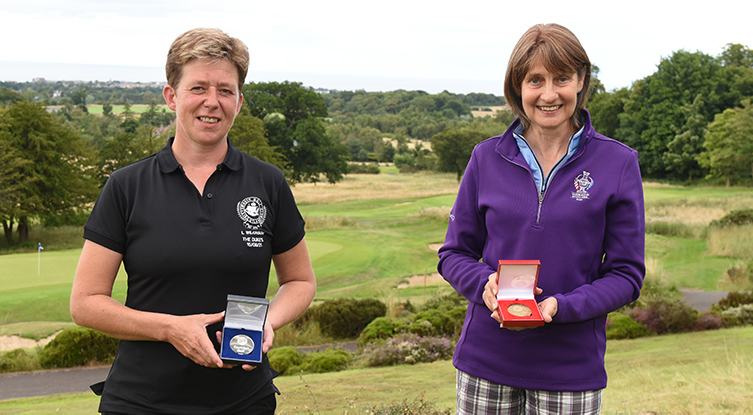 "I played very steadily," said the inaugural women's champion. "I didn't get into any bother, really. I did start with a seven but after that I settled down and played pretty well. There was nothing startling, but I kept out of trouble for most of the time.
I'm very pleased," she added. "It's been a brilliant day. It's a fantastic course and I've enjoyed every moment of it."
Runner-up Wilkinson only took up the game 2 years ago and already has an 18 handicap after changing from playing cack-handed to a normal grip six months ago. "I'm loving golf and it's very addictive – even if it's frustrating at times! I loved it today and really enjoyed the experience of playing the Duke's."
Special mention also goes to David Webster who recorded his first ever hole-in-one when he aced the 189 yard, par-3 12th hole with a 7-iron. To help everyone celebrate his achievement, the Duke's kindly put a bottle of whisky on the table in the clubhouse.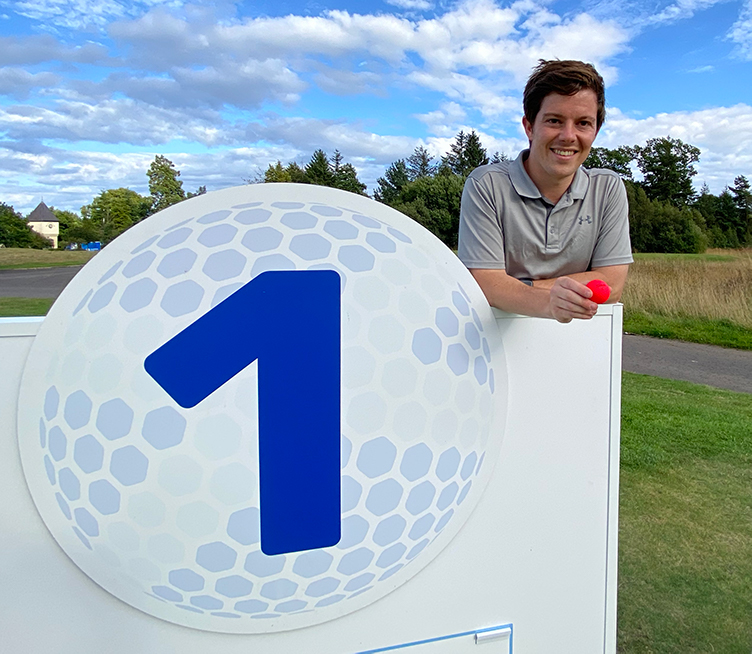 This year's Scottish Golf Medal Finals have proved to be an outstanding success and detail of next year's event are already available on the Scottish Golf website and app.
"We're delighted with how this year's competition has gone," confirmed Fraser Munro, Scottish Golf's Head of Events. "We had nearly 600 competitors from 187 clubs around the country which is incredible given all the disruptions caused by Covid-19.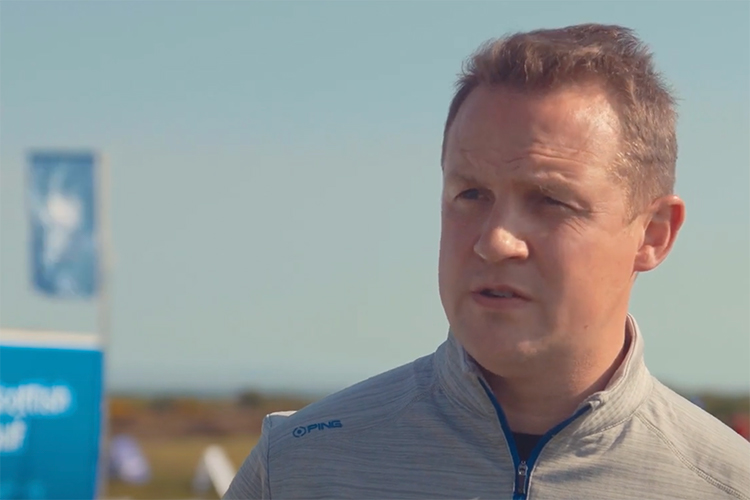 "It's been a great first year and we're confident that next year's event will be even bigger and better. We've already had a lot of enquiries about it.
"I'd like to take this opportunity to thank Craigmillar Park, Williamwood, Murrayshall, Pitlochry, Eyemouth and Balbirnie Park for staging the six qualifying events and for The Duke's for hosting the Grand Final. They have all been massively supportive in everything they have done.
"I'd also like to thank all the competitors who have taken part and look forward to seeing them again next year."
Click Here For The 2022 Medal Final Schedule