Details of Upcoming Zoom Call on Member Retention
Posted on 18/09/2020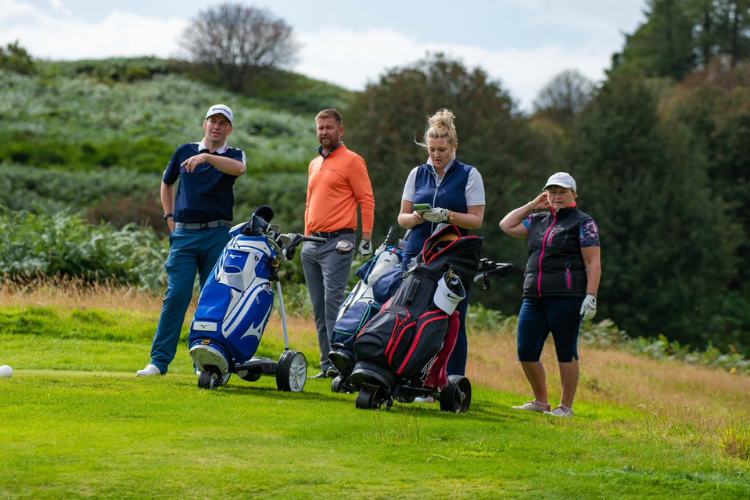 Scottish Golf are pleased to confirm details of our next Zoom Panel Call on Wednesday 23 September at 3pm, this time focussing on member retention.
The call will last approximately 30 minutes and will provide an opportunity for clubs across Scotland to hear from and pose questions to a panel of experts relating to member retention following a huge rise in golf club membership in light of eased COVID-19 restrictions.
On the call, Debbie Pern from Deeside Golf Club and Les Durno from Cruden Bay and Anna McLean from Crieff Golf Club will all provide insight into how golf clubs can retain new members at their club.
Registration for this upcoming Zoom Panel Call is available here and will close at 5pm on Tuesday 22 September.
Meet this week's panel:
Debbie Pern – Club Manager at Deeside Golf Club
Debbie has been part of the team at Aberdeen's Deeside Golf Club for 16 years and is one of only two women in Europe to hold her Certified Club Manager (CCM) certificate which she achieved in 2017. Debbie has also presented at the Club Manager Association's European Conference in Marbella in 2018 where she shared her wealth of knowledge with other members.
Les Durno – General Manager at Cruden Bay Golf Club
Les has been the General Manager of Cruden Bay Golf Club for over 8 years, having been a proud member of the club for 50 years. Les also served on the Club Council at the golf club as both the junior convenor for 5 years and the Vice Captain for a year.
Since joining golf club management, Les has followed the MDP pathway and intends to sit his CCM exam next Spring.
Anna McLean – General Manager at Crieff Golf Club
Anna joined Crieff Golf Club 3 and a half years ago. With a background in Sales & Marketing, Sarah previously worked with a Team Building & Development company for over 12 years and prior to that she worked in the insurance industry responsible for hospitality for Corporate Partners. Having joined Crieff, with limited knowledge of the golf industry or playing golf, the skill set she has developed over the years working in different industries has assisted her in the role of Club General Manager at Crieff.