Engaging new audiences across Scotland
The R&A and Scottish Golf are calling venues across the country to get involved in a new pilot to attract a new generation of players to the sport.
Launching in Scotland before going global, the Golf.Golf 'Learn to Play' initiative will engage audiences in a way that non-golfing audiences will understand, reducing barriers, improving the overall perception of the sport and ultimately driving participation to Scottish clubs. It includes promotional campaigns featuring national sportspersons and international golf ambassadors like pop star Niall Horan and footballer Gareth Bale sharing ideas on why golf is good for you.  
The Golf.Golf programmes have been designed and selected to appeal to different segmentation of potential new golfers. These programmes cater to various audiences with a mix of intensive, one-to-one and group sessions.
They include Learn To Golf, Free Coffee & Wifi, Get Confident in the Basics, 6-Weeks Intensive, One to One Coaching and an opportunity to open up your club to new members through Free Taster Sessions and Open Days.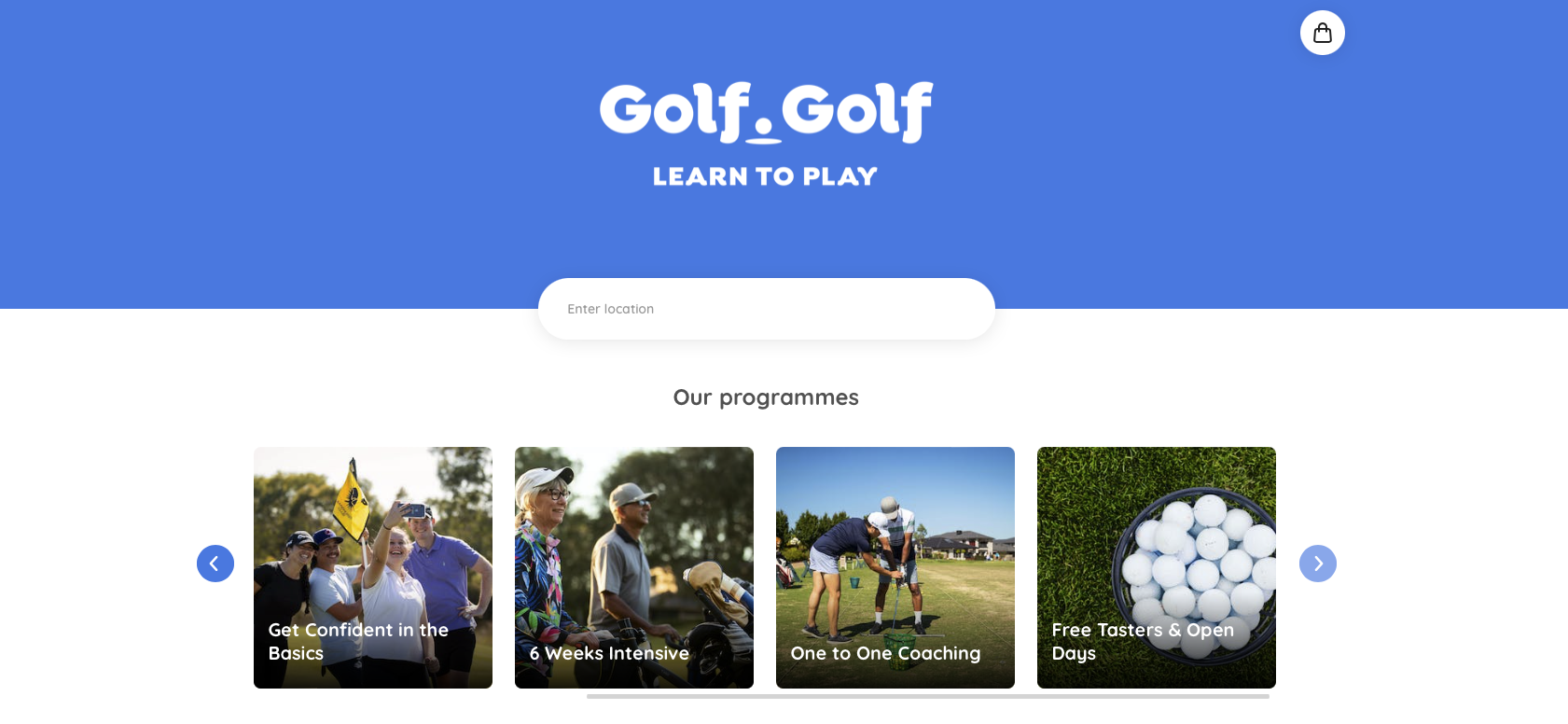 Along with the R&A, we are now encouraging clubs to be part of this exciting pilot and be at the forefront of the global expansion of the sport. Register and sign up to run these Golf.Golf programmes and benefit from:
An increase in footfall from new golfers
Involvement in national PR activities
Paid social media campaigns
Industry recognition as a Golf.Golf Friendly venue
The chance to feedback your own experience and influence the programme
We would highly encourage any interested golf clubs to visit the Golf.Golf platform and see how your club will potentially feature. We will be uploading testimonials from participating clubs shortly to demonstrate the strength of the initiative and the potential benefits to your club.
More information can be found from the links below, including how to sign up, and the venue brochure with all the programme details. Don't miss out this great opportunity and register now to run programmes for the remaining of 2022 and 2023!