Calculating Your Handicap Index Under WHS
Posted on 20/10/2020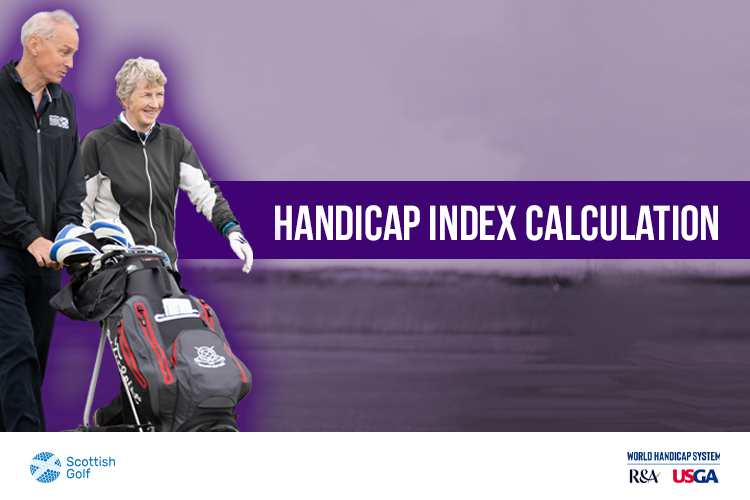 One of the most common questions golfers will ask each other is, "what is your handicap?"
Under WHS, the way in which a handicap is calculated will change slightly, and golfers will receive a new Handicap Index.
A Handicap Index is designed to represent your demonstrated ability. It is calculated by averaging the best 8 score differentials out of the most recent 20 within your scoring record. Can be made up of both competition and general play scores.
For example, see below the calculation for one of our own Handicapping and Course Rating team: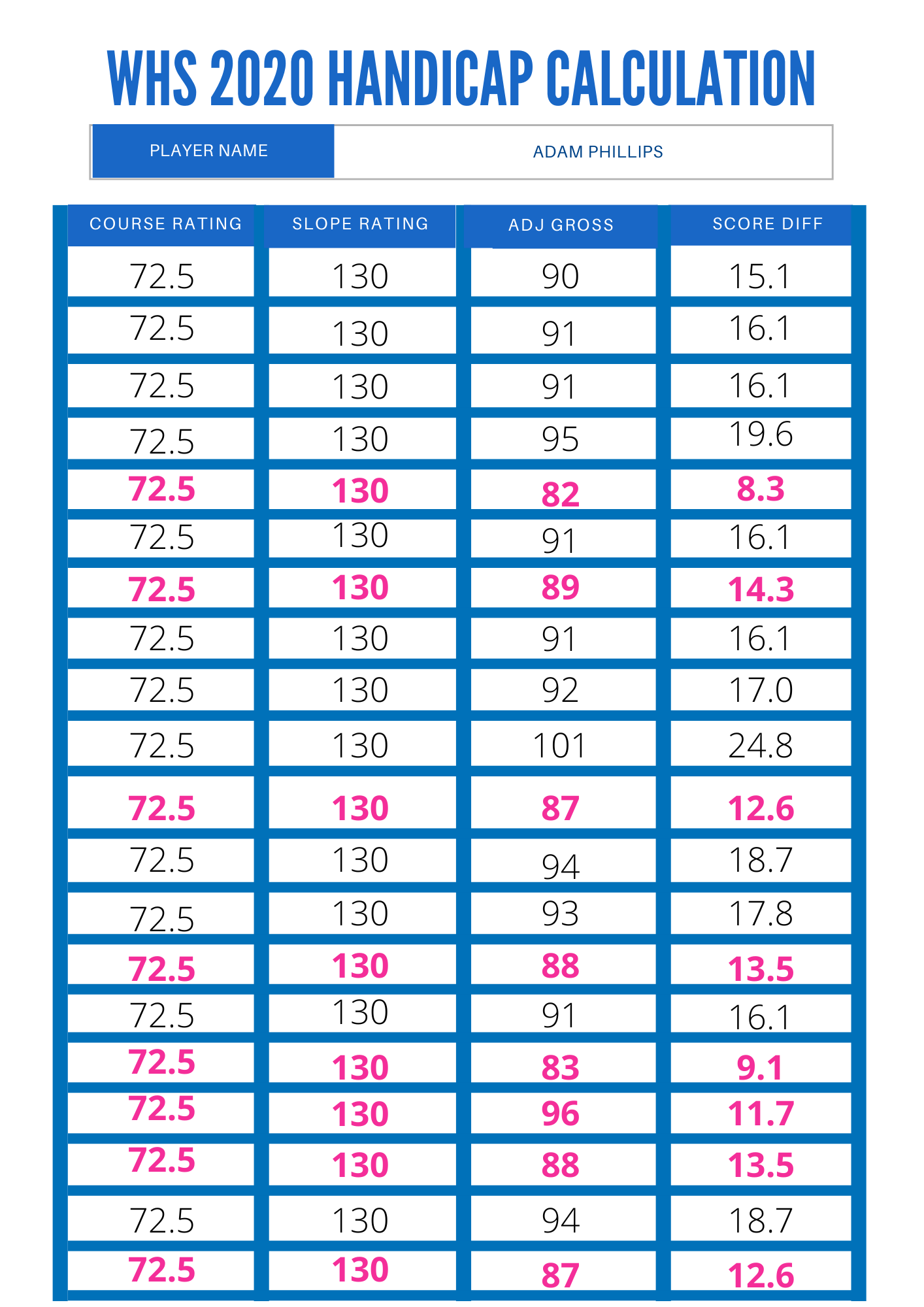 By taking Adam's best 8 from his last 20 scores, his Handicap Index is calculated as 12.0.
If your record does not have 20 scores on it already, a modified calculation will be carried out to provide you with a Handicap Index. The below table highlights how this will be done: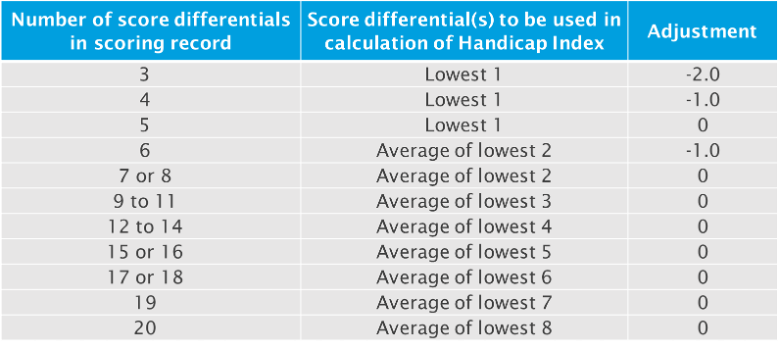 A Handicap Index will be the measure of a player's demonstrated ability calculated against the Slope Rating of a golf course of standard playing difficulty (that is, a course with a Slope Rating of 113).
Your Handicap Index provides you with a portable measure of your demonstrated playing ability that is consistent with how all other golfers will be measured around the world. It can be used to track your progress and to play in a casual or a competitive round with any other player from course to course and country to country.
How do I get one?
For new players:
Once you have joined a golf club and you have submitted scores from a total of 54 holes, made up of 9 or 18-hole scores, you will be allocated an initial Handicap Index.
You are then able to return competition and general play scores (pre-registered).
For existing club members:
We will be using you existing scores on you CDH record to calculate your Handicap Index
What is a score differential?
The difference between a player's adjusted gross score and the Course Rating, taking account of Slope Rating. It is the value 'played to' on a specific course on a specific day.
To find out more about some of the other key features of WHS, click here.