Arbroath Set to Host 2022 Scottish Senior Men's Open Championship
Posted on 14/06/2022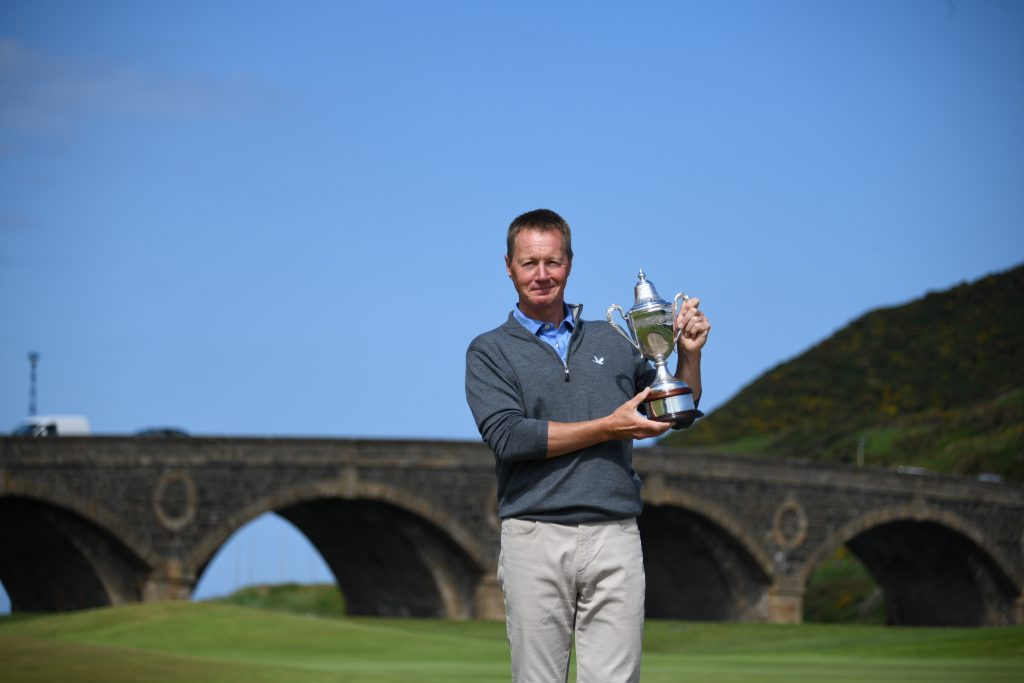 The Scottish Senior Men's Open championship will get underway on Wednesday, with 144 golfers set to head to Arbroath Golf Club to compete for the 2022 title.
The event, which is open to male golfers aged 55 and over, will be held between Wednesday 14 June and Friday 16 June. Each day will consist of 18 holes of strokeplay, with the top-60 players and ties after the first two rounds competing on the final day.
In 2021, it was England's Stephen Jensen who came out on top, finishing on -1, two shots clear of five players. Jensen will be back again this year at Arbroath where he will be keen to defend the title he won twelve months ago.
Speaking after his win in 2021, Jensen said, 'To win a national championship is the ultimate as far as I'm concerned so I'm absolutely thrilled.'
That sentiment is one that is sure to be shared by the entire field as the 144 players look to add their names to the trophy.
Top Scot in 2021 was a tie between Hamilton's Stewart Henderson and Royal Troon's Paul Moultrie, with both players finishing in a tie for second.
Prior to Jenson's success in 2021, a Scot had won the title three years in a row with Graham Bell lifting the trophy on two occasions in 2017 and 2019, and Ronnie Clark winning the title in between in 2018. All four Scots mentioned will be competing this week and looking to either go one better than last year or add to their previous successes.
This week's venue, Arbroath, is a traditional links course with a great pedigree. Designed originally by Old Tom Morris in 1877 the course was updated by Willie Fernie in 1907 and then in 1931 James Braid did a further re-design.
A full list of tee times for Friday's opening round can be found here. Scoring from the 2022 Scottish Senior Men's Open will be available at the same link.