Apply for HSBC Golf Roots PLUS funding
Posted on 22/10/2020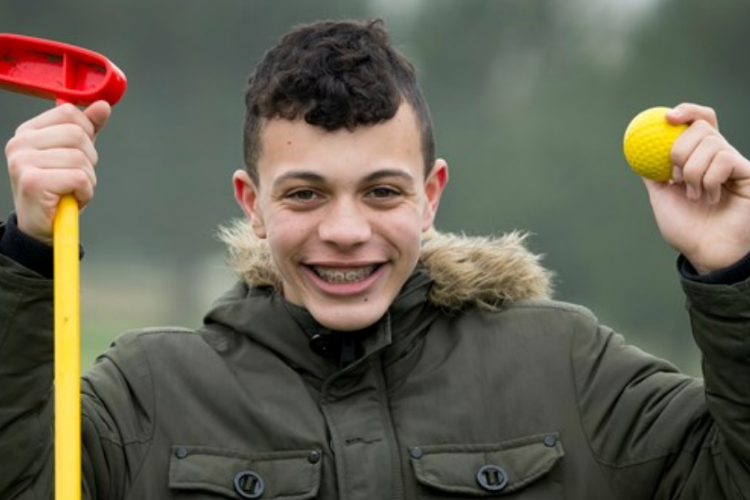 Inclusive community golf projects for young people can join in with this season's Golf for Good feeling: they can apply for 'HSBC Golf Roots PLUS' funding of up to £1,500 from the Golf Foundation.
The Golf Foundation has announced that its HSBC Golf Roots PLUS funding is available for a wide range of community-based educational/social/health projects which wish to introduce the life skills benefits of golf to young people.
These projects can now apply for this funding from today until December 4, 2020. Find all the details needed here.
Building confidence in young people
HSBC Golf Roots PLUS projects (funded by HSBC and The Gerald Micklem Charitable Trust) are a key initiative within the Golf Foundation's drive to create life changing opportunities for young people using the power of golf.
In recent times, a range of these have supported young people with a disability and/or special educational needs (SEND), or behavioural issues.
Other projects have worked to build the confidence of young people and widen their social opportunities through golf, while offering further local community benefits. These have included charity/local authority led groups in deprived economic areas offering structured and sustainable golf learning for young people who are often very new to the game.
All the projects have been #GolfForGood and this hashtag will be seen on new PLUS projects. A PLUS project should, among other criteria, reflect the core values of the Golf Foundation:
be inclusive and innovative;
make the introduction of young people to golf fun;
demonstrate how it will enhance Skills for Life learning and inspire its young people.
Ideally, each HSBC Golf Roots PLUS project should link to a local HSBC Golf Roots golf facility (last year the Foundation worked with 437 such facilities), involve a PGA Coach, and train young people as volunteers.
How to apply for PLUS funding
To apply for a HSBC Golf Roots PLUS discretionary grant, please fill out and complete the attached form found here.