Applications for 2021 Golf Environment Awards Open now!
Posted on 08/07/2020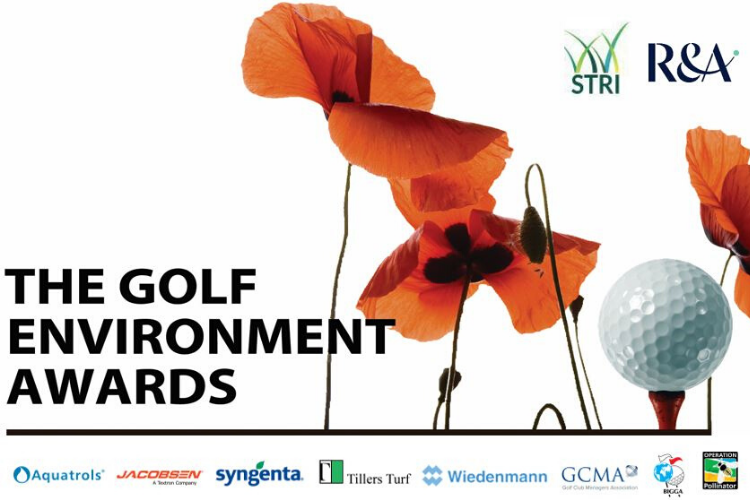 Golf clubs and greenkeepers around Europe are invited to apply for the Golf Environment Awards 2021.
The GEAs recognise those in the golf industry that are breaking the mould and highlighting the wide-ranging environmental benefits of golf.
Entrants may apply for awards in four categories – Environmental Golf Course of the Year, Conservation Greenkeeper of the Year, Outstanding Environmental Project of the Year and Operation Pollinator.
This year we are excited to announce that, for the first time, a panel of judges, selected from across the golf industry, will choose the winners from this year's entrants.
We are also pleased to introduce a new prize. A £750 grant will be awarded to each winner to invest into environmental and ecological projects at the club.
We encourage all clubs, however big or small, to enter. Entry is free and each entrant will be assessed upon their own merits. A shortlist of finalists will be chosen from categories' entrants and each will receive a visit from an STRI consultant who will perform an onsite ecological and environmental assessment, using current social distancing advice from the government in relation to Covid-19.
Applications are being accepted up to midnight on 7 August 2020 to give entrants additional time to put together an application during the current pandemic.
Senior environment consultant, Sophie Olejnik, said: "We are so excited to be launching the 2021 Golf Environment Awards and, despite current circumstances, we want to remain positive and celebrate all that is good in golf. We hope that the addition of our new judging panel and prizes will entice more of you to enter and be part of the Golf Environment Awards family."