Duff House Royal Set to Host Scottish Senior Men's Open Championship
Posted on 11/06/2021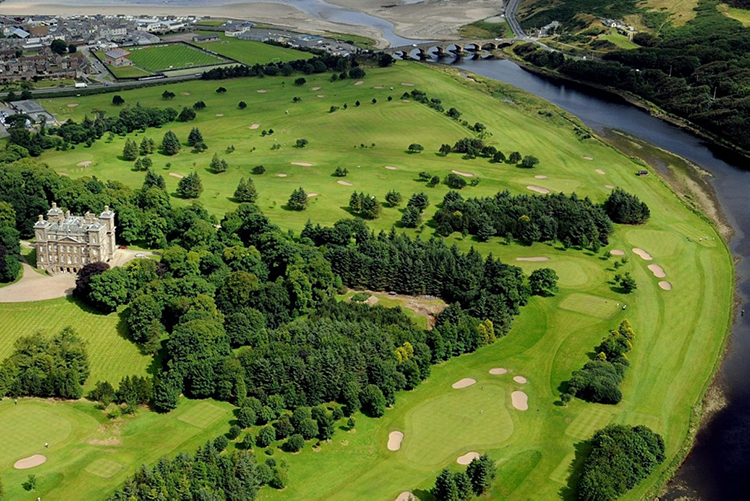 Live Coverage: #SGSeniorMensOpen
Defending champion Graham Bell will be seeking to lift the trophy for a third time when the Scottish Senior Men's Open Championship gets underway at the picturesque Duff House Royal Golf Club in Banff, Aberdeenshire, on Wednesday 16 June.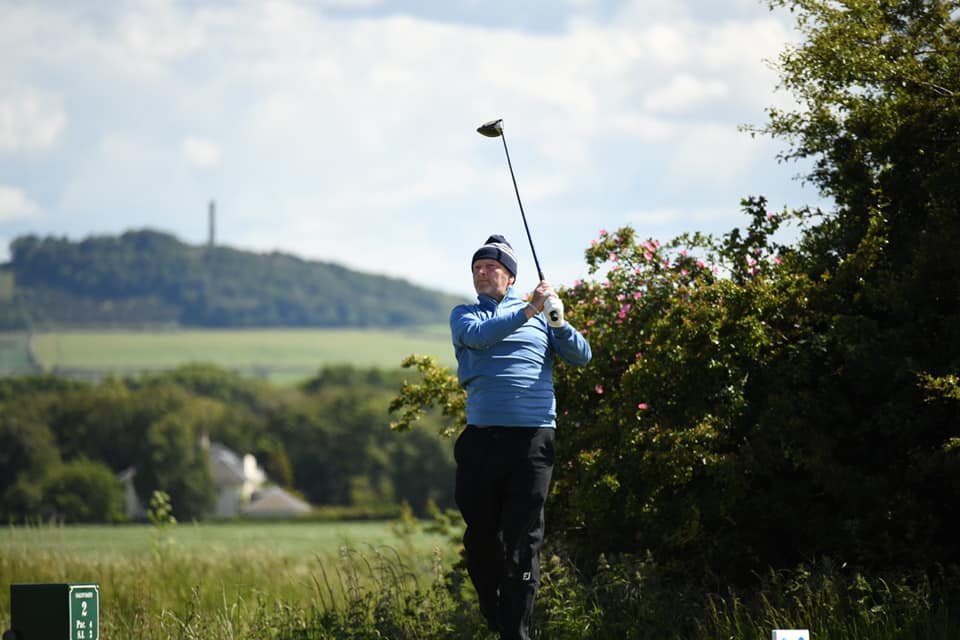 The Scottish international claimed the title for the first time at Royal Burgess Golfing Society in 2017 and then regained it two years later at Luffness New.
This year Bell will be bidding to win for a third time in four starts after the 2020 championship was cancelled due to COVID-19 but will face a strong challenge from a field that also includes 2018 champion, Ronnie Clark from Erskine.
The main threat from south of the border may well come from 60-year-old Rupert Kellock, from Sunningdale, who last week became just the fifth player to claim back-to-back titles at the English Senior Men's Stroke Play Championship at Blackmore and the Army Club.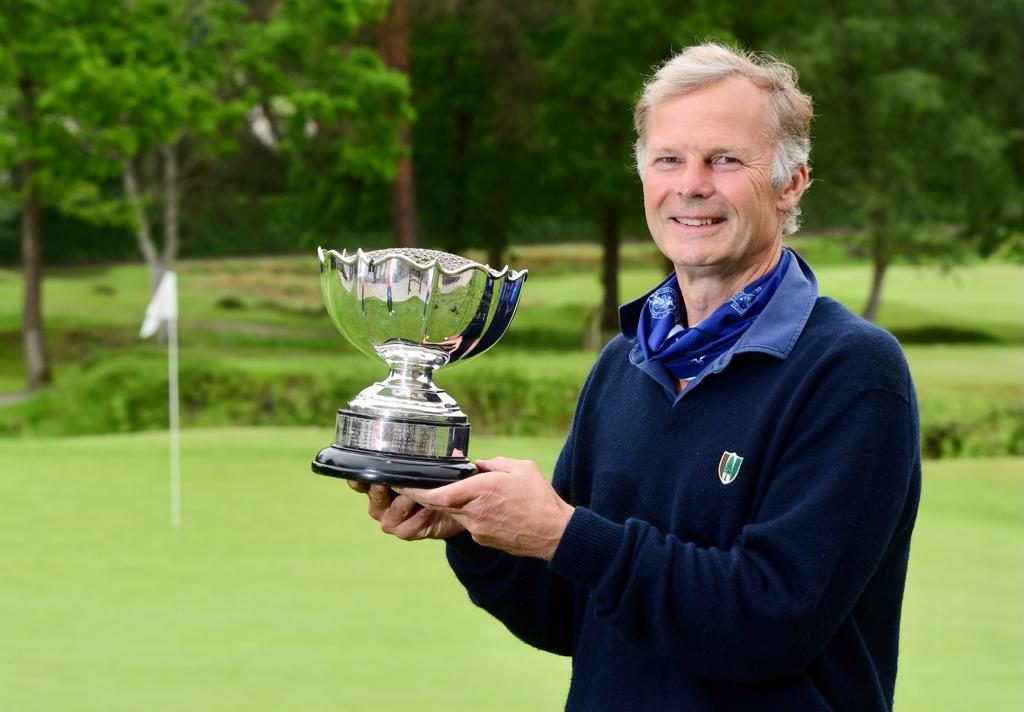 Kellock beat great friend and former champion Ian Attoe by a single shot and Attoe (Worplesdon) will also be in the field at Duff House Royal as will Stephen Jensen (The Wisley) and Richard Jones (Rotherham) who finished tied third at the English event alongside former Amateur champion Warren Blaydon (Kenilworth).
Another entrant to watch out for is 2018 Senior Amateur Champion Trevor Foster (Pleasington) who makes his way northwards after a sixth-place finish behind Kellock. The last English player to claim the Scottish Senior Men's title was Stephen East back in 2016.
"The Scottish Senior Men's Open Championship always attracts a strong entry and it is no different this year although, thanks to Covid restrictions, the competitors are predominantly from Scotland and England.
"I'd like to thank Duff House Royal for hosting the championship this week and know from past experience that all the competitors are in for a treat."
Duff House Royal Golf Club was founded in 1910 and its original course, designed by Archie Simpson, was formally opened for play with a challenge match between two of the Great Triumvirate, JH Taylor and James Braid.
Augusta National designer, Dr Alister MacKenzie, first glimpsed the original course in the 1920s from a viewpoint on the Hill o' Doune and he was so taken by what he saw that he wrote a letter to the Club's Committee in which he concluded: "I have rarely come across a piece of golfing ground which lends itself so well to the construction of an attractive course…"
Those words chimed with the Committee and MacKenzie was enlisted to do a major overhaul during which all 18 greens were redesigned. The current par 68 course, set in beautiful, manicured parkland, is still much as MacKenzie envisaged and features five holes bordering the famous River Deveron and tantalising glimpses of the Moray Firth.
"It's a great honour and privilege for us to host this great championship", said Duff House Royal Vice-Captain, Barry Bertram.
"I know everyone at the club is excited to showcase our course and in particular our famous Mackenzie greens which are the highlight for many who visit Duff House Royal.
"With a strong finish to the back nine, it is sure to provide a tough test for everyone in the field."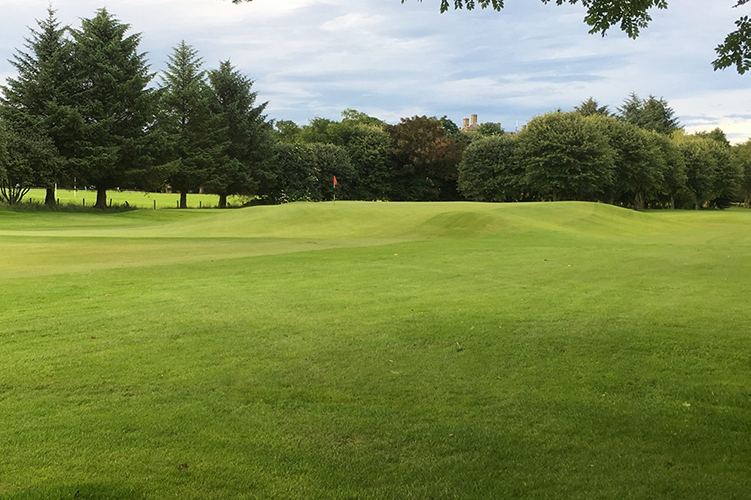 The Scottish Senior Men's Championship is played over 54 holes of stroke play with a cut after the two rounds on 16-17 June. The top 60 players and those tied for 60th place after the opening 36 holes will progress to the final round on 18 June.
All players compete for the Scottish Senior Men's Open title and there is also a separate competition for players in the over-65 age group. The first three players in that category will all win prizes.
COVID-19 means this year's championship will be administered under strict safety guidelines. More information about the current rules can be found here.
Competitors at the Scottish Senior Men's Open Championship will be recording their scores using the new Scottish Golf App. Hole-by-hole scores will be available from the tournament meaning family and friends can get accurate up-to-date information on how competitors are faring during their rounds.