2nd November – COVID-19 Update
Posted on 02/11/2020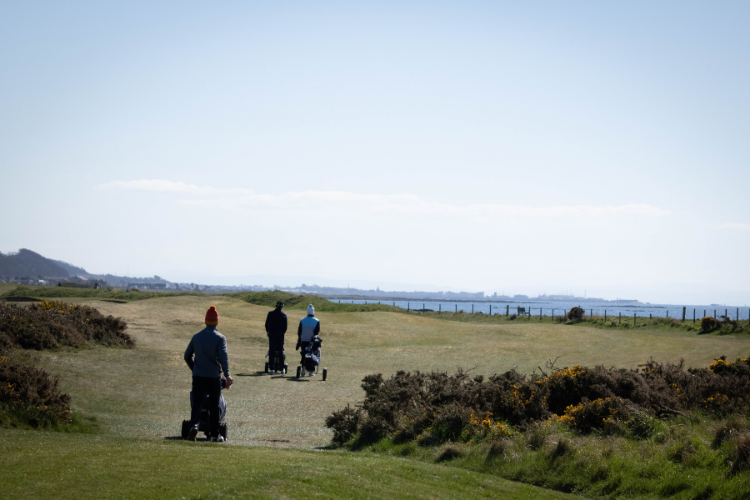 Following our email on Friday 30 October, Scottish Golf is now in a position to provide all affiliated clubs with further guidance relating to the Scottish Government's COVID protection levels by local area. The latest version of our COVID-19 Guidance for Golf Clubs and Golfers can be accessed here.

The updated guidance is summarised as follows and unless otherwise stated are effective immediately:
On-course golf activities can continue under our current Phase 3 Guidance, with up to four players from four different households allowed to participate together. There are no changes to access to toilet facilities, locker rooms or professional shops which can continue to be utilised provided all appropriate measures, such as use of face masks, increased sanitation are adhered to.

You should avoid travel to other areas regardless of their level unless essential.

For exercise/sport – there is an exemption, however, it is limited:

In tier 4, not permitted to drive outside your Local Authority area for exercise – you can cross boundaries in the process of exercising i.e if a golf course straddles two Local Authority area boundaries.
In tier 3, you are permitted to travel around 5 miles for exercise.
In tier 2 & tier 1, you are permitted to travel freely for exercise within your own Local Authority area.
U18s – can travel freely for exercise in Tiers 0-3. They should not travel in or out of a Tier 4 area.


All golfers should be aware of travel guidance outlined by the Scottish Government and this should always be followed.

Clubhouses and sports facilities which provide catering and bar services, can operate providing they adhere to Scottish Government guidance appropriate to the protection level in which they are operating.
We would also like to remind clubs that following representations made by Scottish Golf on behalf of its member clubs, we are pleased to confirm that the Scottish Government has agreed hardship grants (outside the central belt) and closure grants (inside the central belt) will be accessible to sports clubhouses which are licensed to serve alcohol, and are therefore equivalent to bars that must close or modify their operations.

Clubs can now apply for these grants here. Please note that applications for these grants close at 5pm on Tuesday 3rd November.

Once again, we would like to thank all of our clubs and golfers across Scotland for your continued co-operation and adherence to the current guidance and ask that you continue to play your part during these challenging times.

We will continue to keep all clubs and tournament organisers updated via our dedicated COVID-19 webpage which can be accessed here.