160 golf clubs join latest Scottish Golf Zoom Panel Call with Buying Group representatives
Posted on 14/05/2020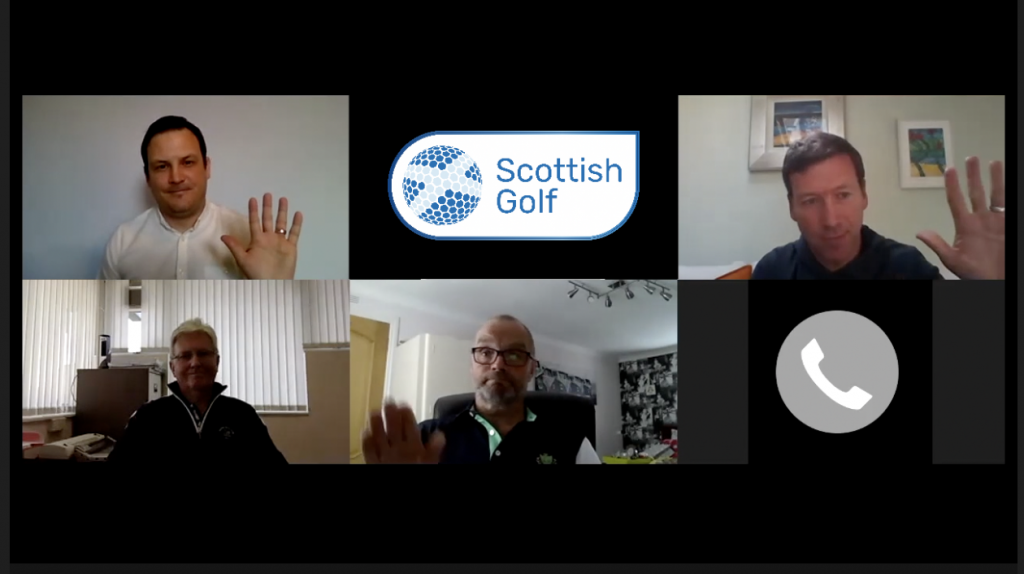 Golf club officials from across Scotland came together again this week as Scottish Golf hosted its latest Zoom Panel Call aimed at providing clubs with support and guidance during the current COVID-19 outbreak.
This week's session was delivered in partnership with the Scottish Golf Buying Group and offered delegates an opportunity to hear from four panellists from a broad range of clubs who discussed their experience of dealing with the COVID-19 outbreak as well as their experience of using the Scottish Golf Buying Group which is available to help all affiliated clubs to make substantial savings through the Group's free online portal, Contracts Manager.
With many clubs and businesses in Scotland facing financial uncertainty due to the current pandemic, today's call provided valuable tips and advice from industry experts. The full 30-minute session is now available to watch back in full here.
Scottish Golf Club Business Manager, Iain Evans said, "Now in its fourth week, our Zoom Panel Calls are an effective way of bringing experts from across the golf industry together to share experience and knowledge with everyone online.
I would like to thank all of today's guests for sharing their personal experiences of using the Scottish Golf Buying Group and in particular the free Contracts Manager Portal which has proved an invaluable asset to a lot of golf clubs in Scotland."
Ian Howieson of the Scottish Golf Buying Group added, "The buying together concept of the Scottish Golf Buying Group has never been more important for golf clubs in Scotland. This will help them all to stay together for the love of our great game.
"Your golf club can benefit from financial sustainability by utilising the free of charge online portal, Contracts Manager. This portal allows clubs to house all of their service contracts in one place giving visual continuity for the future to all golf club officials. We are here to help and if you would like to find out more, please get in touch."
Details of the next Zoom Panel Call will be issued in the coming days as we continue to provide all affiliated golf clubs with an opportunity to learn and receive support from experts across the golf industry.
For those that missed out on today's session, watch the YouTube video.
To find out more about how your club can take advantage of the Scottish Golf Buying Group, click here.