12 More Medal Finalists Book Spot In Grand Final
Posted on 17/05/2021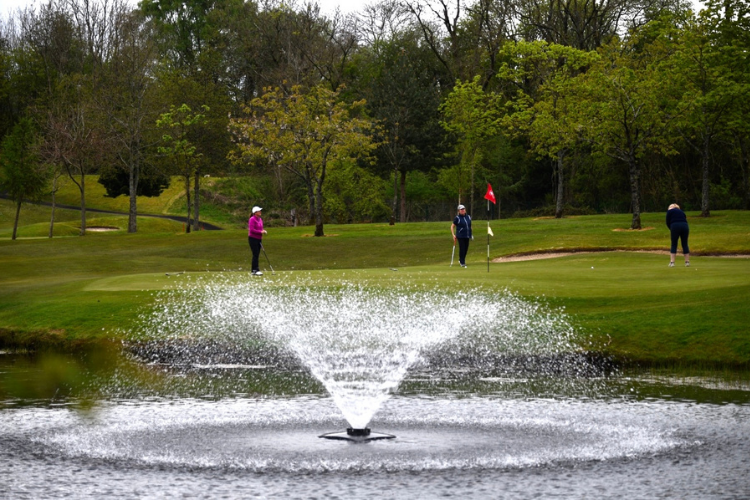 Paddy Cuthbertson, a 25-handicapper from Milngavie Golf Club, carded a superb seven under par net 62 to win the men's event at the Scottish Medal Finals West event at Williamwood Golf Club.
---
Live Coverage #SGMedalFinal
---
Cuthbertson carded three net eagles and seven net birdies to claim a two-shot victory over B J Morton, a two-handicapper from Royal Troon, whose three-under par 66 was the best gross score of the day.
Cuthbertson and Morton progress to the Scottish Medal Finals Grand Final, to be played over 18 holes at The Duke's, St Andrews on Sunday 15 August. They will be joined by Jason Paul (Haggs Castle), Gary Havlin (Greenock Whinhill), Peter Brown (Loch Lomond) and Tom Chambers (Renfrew) who earned the other four qualification spots at Williamwood.
Paul claimed third place with a net three under par 66. Havlin and Brown both posted net scores of one under par 68 while Brown and Chambers finished one shot further back. David Benison (Cruden Bay) lost out on a place in the Grand Final after a card countback having also returned a net level par score of 69.
Cuthbertson began his round with a net double bogey on Williamwood's 385-yard par-4 opening hole but quickly regained his composure with a net birdie on the 204-yard par-3 second. That was to set the tone for rest of the round because he went on to play the remainder of the short holes in net two, net two, net three and net one.
It's a bit of a shock because I've never played in one of these things before," he said. "I've been playing for about seven years but it's only in the last two years I've started to take it a bit more seriously.
"The highlight of the round was definitely the two at short 13th. I hit a pitching wedge to the back of the green but then holed out from about 45-feet.
"It was a strange hole," he added. "One of my playing partners missed the green but then chipped in for a two. The other hit a great shot to about six feet but missed the putt and was the only one of us to walk off with a three.
"That's golf I suppose."
There was a home success in the concurrent women's event with former Williamwood women's club champion Sara McCorkell carding a net two-over 74 to finish a single shot ahead of Shirley Dalrymple (Hayston) and Ruth Hunter (Lanark).
Laura McGeachy (Haggs Castle), Roisin Black (Gleddoch Resorts Ltd) and Susan Halley (Strathaven) also qualified for the Grand Final after carding net scores four over par 76 but there was disappointment for Patricia Crook (Southerness), Jane Richardson (Kirkcudbright), Joan Walker (Balfron Golf Society) and another Williamwood member Gillian McLeod who lost out in a card countback on the same score.
"It's great to get to the Grand Final because I was at St Andrews University years ago but never got the chance to play the Duke's course," a delighted McCorkell said.
"I was first out in the morning and when I finished I thought I'd probably miss out by a couple of shots so it was a bit of a surprise to find out I'd won.
"There's no doubt local knowledge helped a bit," she added. "I holed a tricky birdie putt from about eight feet on the 13th but then went through a bit of an iffy patch before finishing with two pars.
"I'm looking forward to the Grand Final already."
The Scottish Medal Finals West was the second of six Regional Finals with six men and six women at each event qualifying for the Grand Final at The Duke's, St Andrews, in August. The third Regional Qualifier is being played at Murrayshall Country House Hotel & Golf Club in Perthshire this Sunday, 23 May.
View Medal Final West Leaderboard.